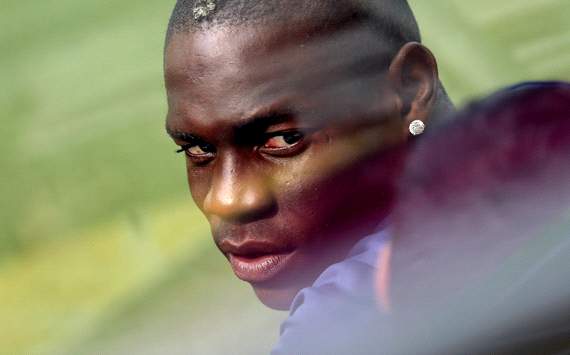 After his impressive goal-scoring efforts at Euro 2012, we are pleased to announce that the crazy
Mario Balotelli
is back. Yippee!
After being worried by his professionalism and, dare we say it, maturity in Poland and Ukraine, the Italian hit back in perfect style, reportedly spending over €5,000 (€4,000) in one night at an Ibiza night spot.
Lineker's
, a destination of choice for many visitors to the Balearics, were fortunte enough to pick up a record bar tab from the 21-year-old and a throng of his friends.
Owner of the bar, Wayne Lineker (brother of crisp peddler, Gary) tweeted: "Wicked night last night in @LinekersIbiza with Mario Balotelli. His bill was the biggest anyone has ever had in 25 years in any Linekers."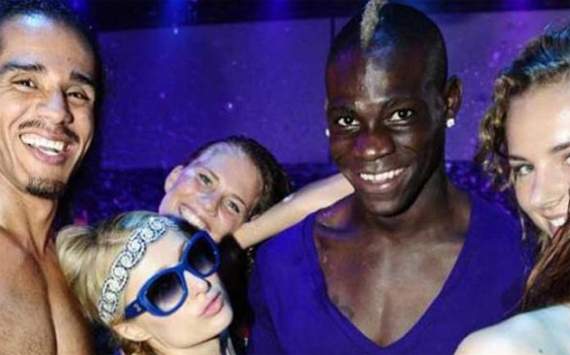 Party animal | Balotelli has also recently been spotted with American socialite, Paris Hilton
Lineker also noted that Balotelli had hired the 'Owner's bed' which carries a minimum spend of €5,000 (£3,900) and that the Italian had never heard of his brother, who enjoyed a playing career at Everton, Tottenham and Barcelona before going on to be on television every week on BBC's
Match of the Day
.
The Manchester City man has also been spotted getting familiar with French model, Vanessa Lawrens (definitely worth looking up) as he looks to get over his paternity row with former girlfriend Raffaela Fico.
Welcome back Mario,
Extra Time
was worried you might never return.