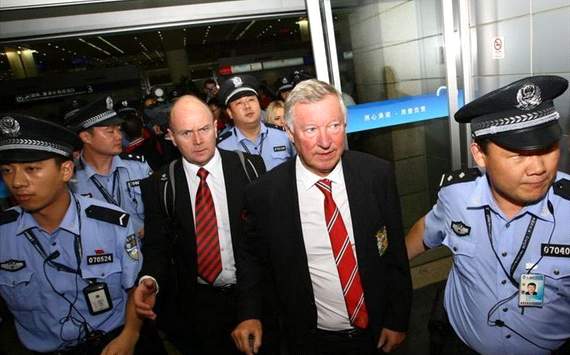 Any hopes that
Manchester United
held of sneaking into Shanghai for the Asian leg of their world tour were quashed when hundreds of fans turned up at midnight to greet them at Pudong airport.
United are visiting China's largest city for the first time in over a decade and, after receiving a welcome akin to the Beatles, will take on Didier Drogba, Nicolas Anelka and the rest of Shanghai Shenhua on Wednesday.
Bebe was the first player off the plane, presumably desperate to get back to a football pitch after scoring against Ajax Cape Town. The winger still has to prove that he is worth over £7 million and wasn't a really bizarre signing that ranks alongside Massimo Taibi and David Bellion as one of Sir Alex Ferguson's worst buys.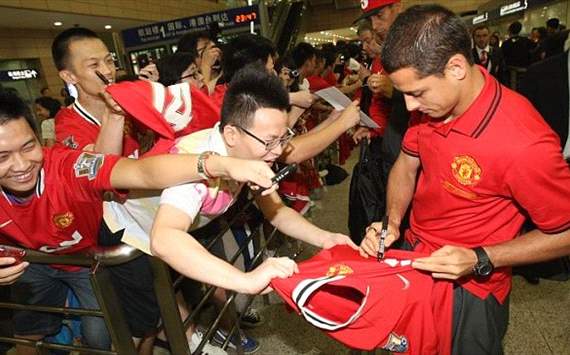 Always leave them smiling | Chicharito makes a fan's day by scribbling on his shirt
Shinji Kagawa was also warmly greeted in the Far East by supporters, many of whom had already bought his replica shirt, further quashing thoughts that his signing was only made to keep merchandise sales high in the region, oh hold on a minute...
Sir Alex was last off the plane and got the 'Lennon' reception, compared to Bebe's 'Ringo' ovation I assume, and rewarded the fans with two rounds of autographs.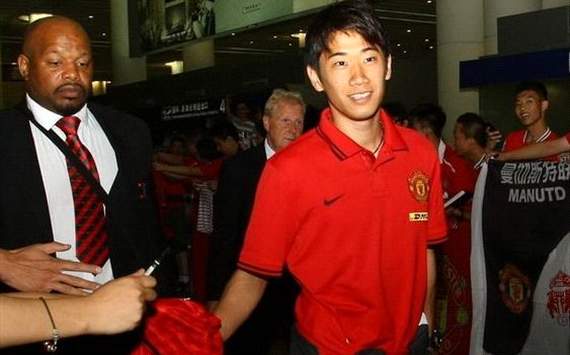 A new hero | Recently-signed Kagawa was given a big cheer
Fans chanted "Sir, Sir" as the knight of the realm passed through the arrivals lounge and looked happy to be there, although the same can't be said of a confused and slightly suspicious-looking Mike Phelan below.
After having enough of the nice-guy act, however, the 70-year-old bought his players back down to earth with an immediate training session through the night.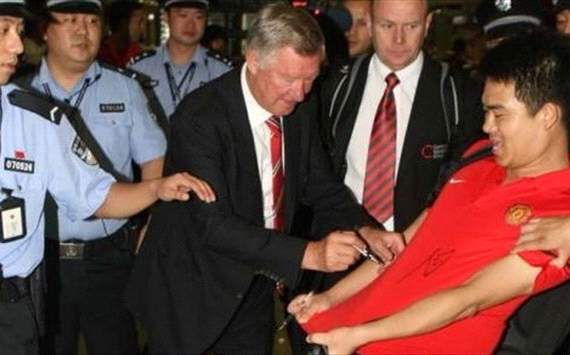 Who am I making this out to? | One fan forgets to bring something to sign with him
It was the end of the fun for most of the fans too as they struggled to get home due to the amount of traffic, some fans even decided to get some shut-eye in the airport.
Bigger than the Beatles? Just maybe.