Manchester United midfielder Tom Cleverley hopes to impress at the Olympic Games after a frustrating Premier League campaign and help Team GB to a gold medal.
The 22-year-old was selected in the 18-man squad by Stuart Pearce, alongside team-mate Ryan Giggs – who has been named as captain.
Cleverley had looked set to feature heavily under Sir Alex Ferguson after a bright start to the season, but he went on to make just 15 appearances as his progress was disrupted by injury problems, and he is looking to the tournament as an opportunity to put those disappointments behind him.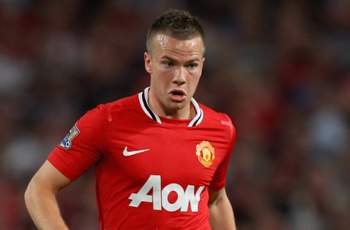 "To have an Olympic gold on your mantelpiece is something to tell your grandkids about"
"I have played for Stuart Pearce in the Under-21s. He is in things to win them and so am I," Cleverley told The Sun.

"We genuinely think we have a chance with the squad we have got. It will be a young team but with some over-age players.

"I have known since Christmas that I might have a chance of the Olympics. I knew if I wasn't going to make the Euros I would love to be a part of this. This would help to make up for the disappointment of last season for me.

"Hopefully I will win many trophies with Manchester United but to have an Olympic gold on your mantelpiece is something to tell your grandkids about.
Cleverley suffered a string of injuries last season, with ligament and ankle troubles hampering his first-team opportunities following a string of stand-out performances at the start of the campaign.
And now the youngster is hoping at an impressive performance at the London-based tournament can kick-start his Old Trafford career.

He continued: "I'd never had problems with injuries before last season but I dived in recklessly in that game against Ajax and did my other ankle. I do regret it a bit now.

"The injury problems hurt last season but hopefully that is all behind me now. I've been short of competitive football and this will be the best thing for me, playing in front of big crowds. Hopefully I can have a good tournament.
"I have a great stage with the Olympics to hit the ground running again and carry that form through to a good season with United."

While admitting to disappointment at not being able to train alongside the snubbed David Beckham, Cleverley insisted, despite the veteran's exclusion, he is raring to meet up with the squad.

"It would have been nice for me, having looked up to him but not been able to train or play with him when he was at United. I was a little bit disappointed," he commented.

"But then again we have plenty of good over-age players and it is not my call. It will be a young team and I'll be with people I have not even met before. It is exciting. I think the first training camp will be like your first day at school, meeting new people."