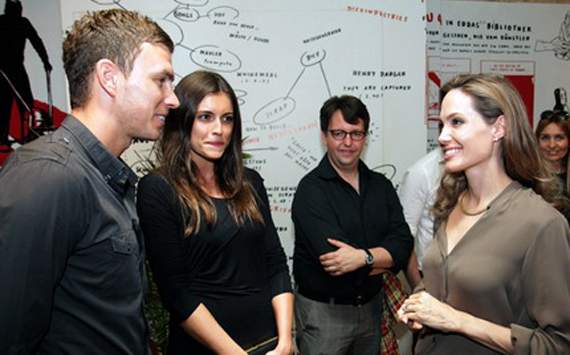 Manchester City
striker
Edin Dzeko
is one lucky man.
After taking a trip back to his native Bosnia, the 26-year-old visited the annual Sarajevo Film Festival to take in the latest landmarks in motion picture.
However, he got more than he bargained for when he bumped into the one and only Angelina Jolie! Like we said, one lucky man.
Extra Time is not going to guess what was said but we would imagine it would have been regarding his lack of starts at the Etihad Stadium. Again, it was a guess…
He tweeted: "Thanks Angelina for returning to Sarajevo. It was an honor to meet her! (sic)"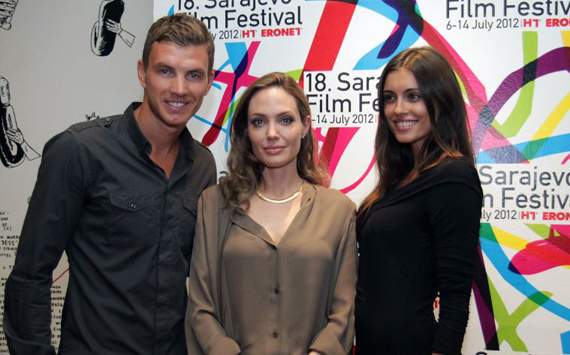 The other attractive brunette, standing next to the famous pair, is Dzeko's latest girlfriend, Amra Silajdzic. Some may recognise her from a brief cameo in American TV show Entourage.
Jolie was receiving the Heart of Sarajevo Honorary Award at the Bosnia film festival due to her newly-directed film In the Land of Blood and Honey "keeping the truth about wartime events in Sarajevo and Bosnia-Hercegovina alive".