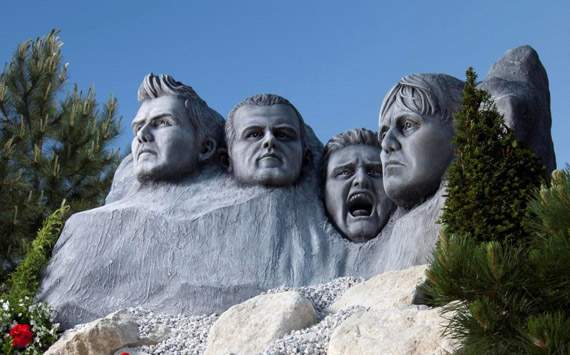 England
stars past and present have been immortalised in a Mount Rushmore-style sculpture ahead of
Euro 2012
.
Stuart Pearce, Paul Gascoigne, David Beckham and Wayne Rooney finished highest in a poll of 2,000 fans aiming to find the most inspirational players of the past 25 years.
After finishing as the top four players in the poll, the England legends have been rendered in a fibreglass and concrete statue commissioned by Lotto.
Beckham came out on top, with 32 per cent of voters picking the former Manchester United man, who is probably most famous for guiding England to the 2002 World Cup finals with a last-gasp strike against Greece.
Next up was Gascoigne, more commonly known as 'Gazza', with 25%, who famously wept on the pitch during Italia 1990 - an incident reflected with a special water feature.
Red Devils star Rooney finished third in the poll with 18% whilst Stuart Pearce, who was England's interim manager earlier in the season, got 13%, narrowly pipping Alan Shearer.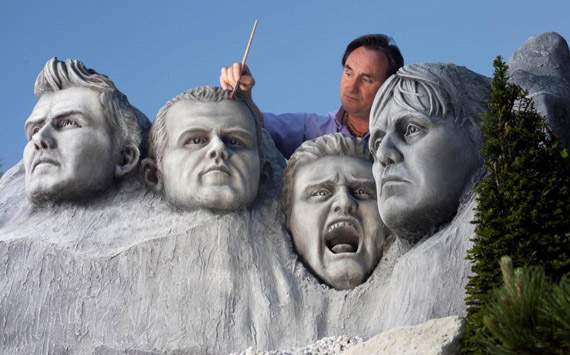 Just a trim, please | Rooney gets a hair transplant of a different kind
The statue, which weighs 9st 7lbs and is 1.5m wide and 1m high, took a team of four artists six weeks to make.
The giant rockery is part of Lotto's 'What Would You Do?' campaign and a Lotto spokesperson said: "What better way to celebrate England's forthcoming Euro campaign than with a unique garden based homage to our national team?"
England fans can win the statue in time for the upcoming tournament in Poland and Ukraine by going to Facebook and entering Lotto's competition
.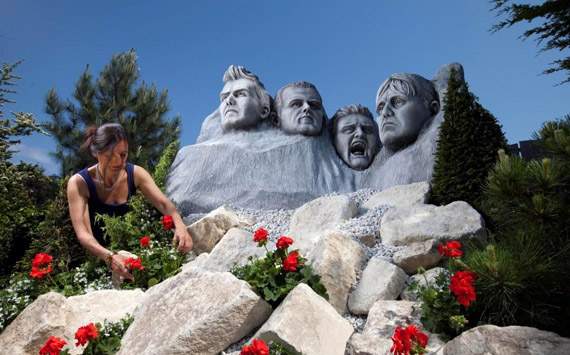 Between a rock and a hard face | The finishing touches being added to the rockery below