The Norwich City skipper knows no bounds when it comes to awkwardness, Arsenal midfielder jets off to have his latest injury problem looked at and Louis Saha takes aim at Chelsea
In today's edition, we have fitness updates from Jack Wilshere, Jermaine Defoe and Jem Karacan, while Joey Barton reminds us of the anniversary that we've all been waiting for.
Goal.com
rounds up the best and weirdest of footballers online...


"Tweeps! How are u all feeling? I'm overwhelmed by the support its been amazing! singing my name was crazy. We done it for all of u! #CFCfans"
Chelsea
full-back
Ryan Bertrand
takes to the social networking site to praise the fans support during the Champions League final after his shock start against
Bayern Munich
.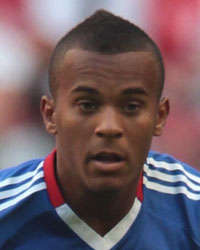 "And happy for a friend ryan bertrand on his champions leag
ue win. Just shows good things come to those who wait"
Manchester United's
Tom Cleverley
congratulates his
England
Under-21 team-mate for his hand in
Chelsea
's victory.


"#big money / Loyalty may suffer.We still have 2admit that billionaires won CL & PL this year. Sport v SportBusiness/ Montpellier win #lique1"
Tottenham
striker
Louis Saha
bigs up
Montpellier
on their Ligue 1 title win while having a dig at both
Manchester
City
and
Chelsea
in the process for the amount of money that they spend. For 140 characters, that's impressively succinct.



"Just off to training should be fun not kicked a ball for a week"
Grant
Holt
is immune to being awkward, it would appear, as he attends his first training session after handing in his transfer request at
Norwich
City
, which was subsequently rejected.


"Arrived in Sweden.....weather is deeecent! Nice country...."
Arsenal
and
England
midfielder
Jack Wilshere
arrives in Sweden for minor knee surgery after a flare-up during his rehabilitation process.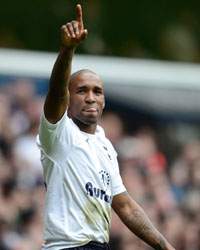 "Been working out with my fitness guy Tibus here in Cannes feeling strong and ready for euros"
One man who will be injury-free going into
Euro 2012
, though, will be
Tottenham
striker
Jermaine Defoe
.


"Morning all sunshine at last great start to the week-big day at lords fancy us to win today!"
Having played cricket to a professional standard in his youth before opting for football,
Everton
utility man
Phil Neville
believes that
England
are on for a win at Lords against a battling West Indies side - he's proved right as they win by five wickets.


"As its my anniversary of joining Twitter. Might put out a book about some of the stuff and explain the background to some of my many rants."
The anniversary that we've all been waiting for. Oh no, not the Queen's Diamond Jubilee, but the first year anniversary of
QPR's Joey Barton
joining Twitter. I'm so glad he reminded us, I'm so bad at remembering anniversaries.

"I'm not a vegetarian but I have few friends who are. so Happy National Vegetarian Week to them"
Manchester City's
Gael Clichy
, although not a vegetarian himself, doesn't use eating meat as a prerequisite to be his friend. Glad that's been cleared up then.


"Ankles well on schedule! Hopefully out of aircast next tuesday & back joggin mid june-ish!!"
Reading
midfielder
Jem Karacan
is right on schedule to be back in time for pre-season at the newly-promoted
Premier League
club.



"I'm not sure I want to go back to work again! Philip and Holly on This Morning are ledge!!! #banter"
Former
Burnley
defender and PFA chairman,
Clarke Carlisle
, you know, the clever one who was on Countdown, regales us with tales of banter. Sounds fun.