| | | | | |
| --- | --- | --- | --- | --- |
| CHELSEA | | V | | LIVERPOOL |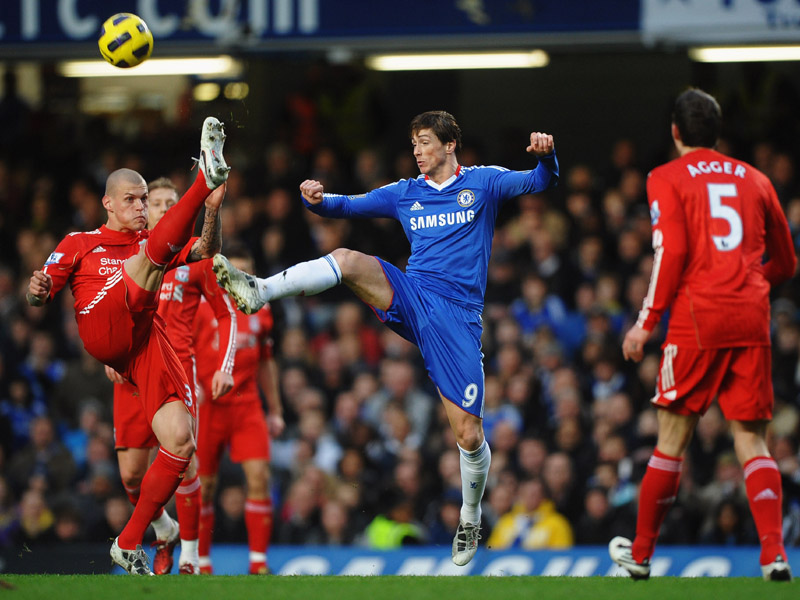 What are your thoughts on Fernando Torres' form & do you feel he'll ever reach the heights of his Liverpool days again?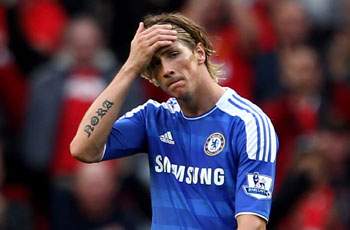 CHELSEA:
To be honest, good and bad. I hate all the hype surrounding the poor bloke – if you believe the media you would have thought that he'd murdered somebody the way they pillory him. Bottom line is he hasn't scored enough goals, but you can't fault his work rate, effort and spirit. His movement off the ball is very good and he's also contributing quite a lot to the team. Obviously we all hope he'll reach the heights of his Liverpool days, but only time will tell. Most Chelsea fans will give him their support until then.
LIVERPOOL:
Obviously his early form has been widely documented and quite frankly hilarious for us. Watching him more recently though and there are signs of the 'old' Torres. I doubt he will ever quite reach the heights of those two seasons with us, but he is still a top striker. Benitez got the best out of him when his partnership with Gerrard was at its best.
Raul Meireles swapped Liverpool for Chelsea in the summer; was that a surprise & was it the right move for your club, in hindsight?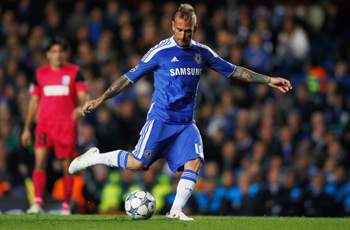 CHELSEA:
It was a surprise, especially as we had been holding out for Modric – who to be frank is a better player. But having said that, Andre Villas-Boas knows him from Portugal and he's done well for us when he's played and you've got to love his tattoos and 'Travis Bickle' Mohican!
LIVERPOOL:
It was somewhat of a surprise that it happened so late on. Early in the summer it looked like he'd be moving - not to Chelsea mind - but then Aquilani left and most assumed he would stay given our lack of dynamic central midfielders, Gerrard aside. Personally I'd rather he stayed as our midfield is quite flat and we are struggling to get goals from the middle, but we got good money for a player pushing 30 and replaced him with a younger model in Henderson with much potential.

How highly do you rate Juan Mata & will Liverpool regret not having signed him when they had the chance?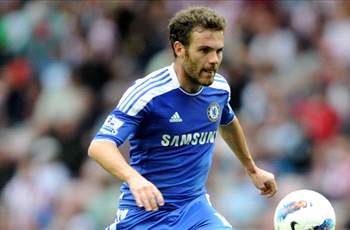 CHELSEA:
Juan Mata is a superb player – the kind of player we've been crying out for, for several years. Wonderful skill on either foot and the ability to play the strikers through and open up the opposition defences. It's still early days but he could become a Chelsea great. I certainly hope Liverpool will regret not signing him on Sunday!!
LIVERPOOL:
Mata is a top player, that's clear to see. There's plenty of players we can 'regret' not signing, the list is long. But sadly we have various mis-management issues to thank for missing out on the likes of Mata.
What's your take on the John Terry race row & his subsequent involvement for club & country?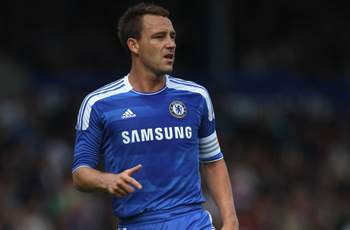 CHELSEA:
Simple. Innocent until proven guilty. Whilst racism in any walk of life is absolutely abhorrent, I think that the whole trial by media and social network media is disgraceful, and it smells like a witch-hunt on John Terry, not for the first time. If he wants to play for Chelsea or England for that matter, I see no problem. He always gives 100 per cent for either team and until the case against him is proven, he'll get my support 100%.
LIVERPOOL:
Pretty simple. I don't care for England and frankly who does when this guy is the captain of your country? I'd be ashamed to have him playing at my club, and not just for the latest incident in his career.
How do you think the Chelsea-Liverpool rivalry has changed since the Mourinho vs Benitez battles of the past?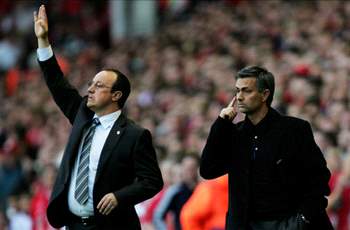 CHELSEA:
If anything, the rivalry is even greater, even though Liverpool didn't compete much last year. Liverpool having been such a successful club in the 1970s and 1980s, I think Liverpool fans find it hard to take to see a club like Chelsea being so successful for the last 15 years, which has led to them eyeing us as rivals, a lot of jealousy and the infamous 'you ain't got no history' jibes. It doesn't bother Chelsea fans, we've got a rich and proud history but we like to look to the future rather than the past.
LIVERPOOL:
Good question. Those were great tactical battles between the two great managers. Now the rivalry is more ingrained and has become more about players, like Torres.

Is this the sort of game you have to win at this stage to realistically keep pace with the two Manchester clubs at the top?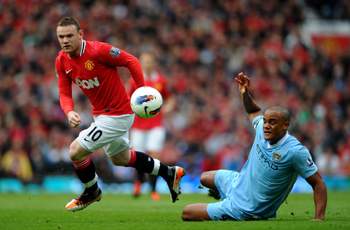 CHELSEA:
We do need to get a win against a rival having lost to Arsenal and Man United so far this season. But there is a long way to go in the season and there will be plenty of points won and lost before the title is decided, so it won't be the end of our title challenge if we don't pick up three points.
LIVERPOOL:
I don't think we should be even looking that high, we won't keep pace with those no matter what happens this season, I'm afraid. It's a key game but not in terms of chasing the top two.
Who do you think will be the key player for your team in this match?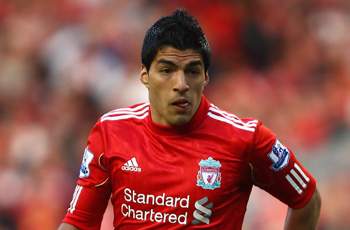 CHELSEA:
I have a sneaking feeling Torres
will score!! After all he always scored against us when playing for Liverpool!! However, Mata's creativity apart,
Lampard
has been getting back to his best recently and has rediscovered his goal touch, so for me he is our key player.
LIVERPOOL:
Default answer these days -
Suarez
. We've, sadly, become rather heavily reliant on him, especially in Gerrard's absence. Having said that, it could be someone like Downing who could finally get it together for us and give Ivanovic a few problems.
Which opposition player do you expect to cause your team the most problems?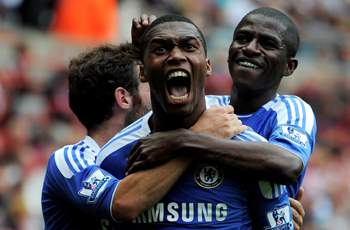 CHELSEA:
With our defence playing such a high line at the moment, and also a bit slow,
Suarez
could cause us a few problems if Charlie Adam puts him through with the right ball. He also goes down easily so I can see us giving a penalty away, oh and no doubt getting one of our players sent off!
LIVERPOOL:
Torres
could well cause problems.
Mata
obviously. I also rate
Sturridge
, who could cause Glen Johnson problems.
Who will be your opponent's weak link for this game?

CHELSEA:
Possibly
Glen Johnson
– most of our attacks come down the left through Ashley Cole, Sturridge or Mata and Johnson likes to get forward, and is probably better attacking than defending, which could leave Liverpool vulnerable down the left flank.
LIVERPOOL:
David Luiz
, hopefully he plays.
Your predicted starting XI
CHELSEA
Cech
Cole, Alex, Terry, Ivanovic
Ramires, Mikel, Lampard
Mata, Torres, Sturridge


LIVERPOOL ReinaJohnson, Skrtel, Agger, EnriqueKuyt, Lucas, Adam, Downing
Suarez, Carroll


Your favourite Chelsea - Liverpool memory?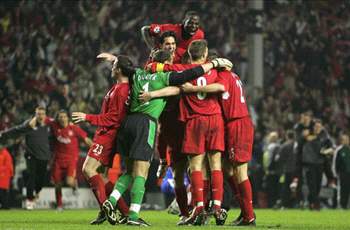 CHELSEA:
So many! Peter Rhoades-Brown scoring when we knocked the 'European Champions' out of the FA Cup in 1982. The famous comeback from 2-0 down to win 4-2 inspired by Zola in the FA Cup in 1997 is one of my all-time favourite Chelsea moments. The 2-1 win that probably saved the club in 2003 – Zola's last game, effectively playing off for the last Champions League spot, and then Roman Abramovich taking over a week later. And then the 4-4 draw when we knocked them out of the Champions League in 2008. I will be true to myself and say the 4-2 win in 1997.
LIVERPOOL:
Has to be the 2005 Champions League semi-final. So many memories. The early goal, the atmosphere at Anfield, Gudjohnsen's last-gasp miss. Incredible scenes at full time.
W
ould you be open to moving to a new high-capacity stadium, even if you had to sell the naming rights?
CHELSEA:
I am one who would rather stay at Stamford Bridge – it's one of the reasons why I fell in love with the club, and I would hate to give up the matchday routine and local pubs and history for a new soulless stadium like the Emirates, but I can understand those who would disagree with that. I'd rather not sell the naming rights, as I see it as yet another nail in the coffin of the game and club I know and love, but again I can see why the club need to raise the money – and rather that than increasing ticket prices. Anyway, none of us will ever stop calling it Stamford Bridge!
LIVERPOOL:
If the owners have explored the redeveloping Anfield option and found it to be not possible, then yes. We need a long-term solution. Nowhere will ever quite be Anfield. As long as we don't rename Anfield
a la
Newcastle.
How do you stay up to date with football when on the move? With http://m.goal.com – your best source for mobile coverage of the beautiful game.