EXCLUSIVE

Goal.com's Egyptian Edition recently conducted an exclusive interview with international caps world record holder Ahmed Hassan. Below are excerpts from the discussion that touched on his triumphs, tribulations, his new national team coach, and the future of Egyptian football.
Goal.com: What are your thoughts on achieving the world record for international caps?
Ahmed Hassan: Of course it's a great achievement to realize this world record that didn't come from nothing but from a lot of hard work during 17 years wearing the senior team national jersey in which I saw victories and defeats. To be the player who has represented his national team the most is something amazing and it didn't come easily or by luck but as a result of effort and determination. Plus, the record isn't just mine alone but belongs to all Egyptians.
Goal.com: Had you imagined that you would one day break the record?
Ahmed Hassan: No, no one can plan to break a record like this from the start of his career. At the beginning my aspirations and objectives were to play in the national team and then to win trophies by playing well consistently. I began aspiring to break the record about three years ago when I realised that it would be possible for me to do it.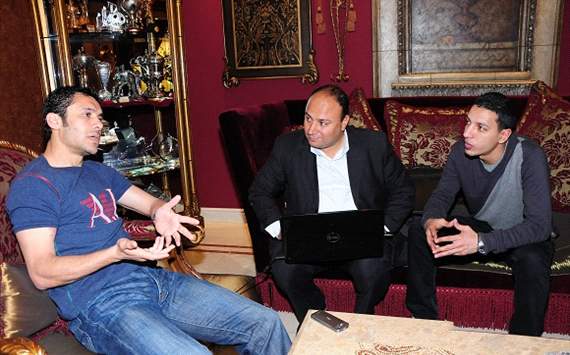 Goal.com: Do you think you received enough credit for breaking the record?
Ahmed Hassan: No I don't think I've gotten enough credit but, at the same time, I don't blame anyone for not celebrating the accomplishment given the circumstances that coincided with it. I would have liked for it to happen in better circumstances but I won't object to anyone celebrating it because, as I said, it belongs to all Egyptians.
Goal.com: Do you still have other ambitions?
Ahmed Hassan: Yes, I want to win titles for whatever club I represent and to play in the Africa Cup of Nations once more so that I will have played in nine continental championships. I want to lift a fifth African trophy and be among the players at the 2014 World Cup in Brazil.
Goal.com: What does it mean to you that you haven't been to World Cup despite your impressive career?
Ahmed Hassan: I feel that there is something important which I haven't achieved. It's something that makes me sad to think about. We were close to qualifying and appearing on the world stage after a number of impressive results by the Egyptian national team. We won three African Cups in a row and it would have been fantastic to top that off with an appearance at the World Cup.
Goal.com: What about coach Bob Bradley and his chances with the national team?
Ahmed Hassan: God help Bob Bradley because the conditions he's dealing which aren't helpful at all. God help him even more because he took over a national team that won many titles that won't be easily repeated. Add to that the political situation that the country is going through which we hope we'll get past so that things can go back to normal and so the man can work. He's a diligent guy and he wants to achieve good things with the national team in the coming period.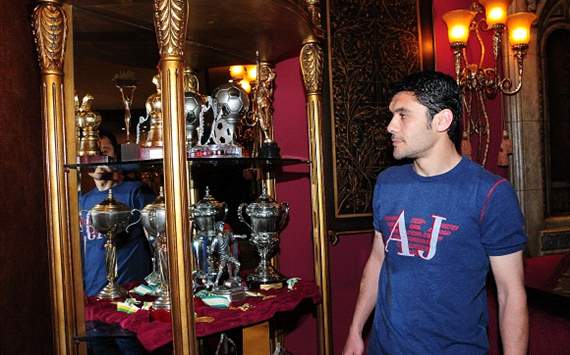 Goal.com: And what's the difference between him and Hassan Shehata?
Ahmed Hassan: I don't like this question. There's no so-called difference between this and that but Shehata was closer to the players and Bradely is striving, imposing order, and working to get close to the players.
Goal.com: Do you have any advice for young players?
Ahmed Hassan: It doesn't matter if a player is good or talented alone because a lot of talents were lost by lacking desire and commitment. When Lionel Messi was asked how he became one of the biggest stars in the world he answered that he deprived himself of many things. He trained hard and was disciplined.
Goal.com: Since you mention him, what world famous teams do you support?
Ahmed Hassan: I support Real Madrid and I hope that they win La Liga this season. I also enjoy watching Barcelona and unlike a lot of Madridistas I don't hate Lionel Messi and I love to watching him perform for the Catalans.
Goal.com: Switching gears, when do you think you'll retire?
Ahmed Hassan: Definitely when I feel that I can no longer play and that I am no longer taking pleasure in it because it remains so at the moment. Retirement will come sooner or later and, if god wills it, I look forward to playing in the World Cup and then stepping down after that.
Goal.com: How do you see the future of Egyptian football given the current events and controversies?
Ahmed Hassan: I wish for the quick return of stability to our football and that people work towards this because the situation affects our national team and our clubs playing in African competitions. Egyptian football may be headed for a true disaster.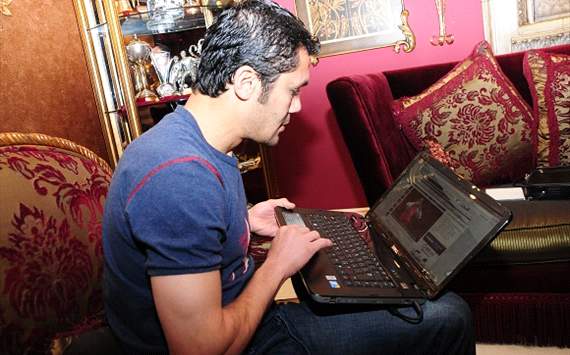 Goal.com: Is there anything you'd like to tell our readers?
Ahmed Hassan: I value this exceptional website and I'd like to thank everyone who sent questions through, whether they be from Egypt or outside of it. I hope that the media can go in the direction of impartiality and objectivity.