EXCLUSIVE
By Ben Somerford | Asian Football Editor
Borussia Dortmund
-bound Australian teenager
Mustafa Amini
says he's excited about his move to Germany but says he wants to finish his time in the A-League on a high with leaders
Central Coast Mariners
.
The 18-year-old midfielder penned a four-year contract with Dortmund last July after a two-week trial with the club, before being loaned back to the Mariners for the 2011-12 A-League season.
The Australia youth international's recent form in the A-League has been excellent, resulting in him winning the competition's Young Player of the Month award for December. Amini was also a nominee in
Goal.com
's AFC Player of the Month in December.
Speaking exclusively to Goal.com, the teenager revealed his immediate focus was on continuing to develop at the Mariners but admitted he was full of excitement at moving to Jurgen Klopp's German champions who are a club renowned for giving youth a chance.
"The club seems amazing. All the other players are 20, 21, 19, you know you've got a chance, they're just as young as you," Amini said. "They won the Bundesliga last year with such a young team, they give them a go."
The Australian Institute of Sport product added: "It's not a small club, it is Borussia Dortmund. With their youth policy it's amazing to be going there as a young boy."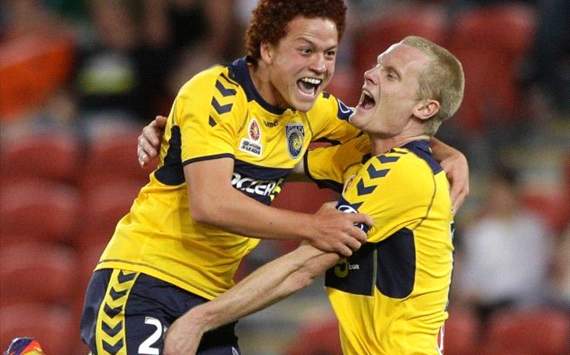 Amini in awe | "It's not a small club, it is Borussia Dortmund"
Amini explained during his two-week trial with Dortmund last year, he initially trained with the club's second team before on second day he was invited to join the first-team where he admits he was slightly star-struck.
"When I went there I was watching (Mario) Gotze and Kevin Grosskreutz train, they were next to me and I was like 'Woah!'. Then the next day I was training with them so it was pretty cool," Amini recalled.
As for his goals at Dortmund when he joins the club in May after Central Coast's 2012 AFC Champions League group stage campaign, he said you never know what could happen with a bit of hard work.
"If you give it your best and if you're good enough and the coach believes in you, then he'll play you," Amini said. "After a pre-season with them and training over there in that environment for a year, you never know what can happen."
However, Amini admitted breaking into the first team of a club challenging for the Bundesliga title is something which will take time.
"First of all, I've got a whole pre-season with them, which is good. Gradually find my feet and become a better player," he said. "I'd like to start playing with the second team, doing well, training with the team and just get better by working on my weaknesses.
"Hopefully by the end of the year, I'll start getting into the first-team squad, but it's tough over there, especially going as a foreigner, being young as well. But if you're good enough they'll play you, so you've just got to work hard and try your best."
"One of the first times I was in the changerooms, one of the boys was getting a massage, and Klopp came in, shook his hand and put $50 down his pants!"





- Mustafa Amini

Amini explained the example of Dortmund's fellow Australian Mitchell Langerak who joined the club from Melbourne Victory in 2010, before becoming a regular first-team squad member and making his debut against Bayern Munich was encouragement for him.
"When I was over there I went out for lunch with Mitch Langerak and he was telling me 'don't worry about it, you'll be fine, it's an amazing club'," Amini said.
"It's great the way he's been brought into it, he's played his first game against Bayern Munich. From playing Sydney FC or Central Coast Mariners, then to play Bayern Munich, it's a big step.
"It's good to have another Aussie out there, he'll help me out when I get there."
The teenager also revealed he'd enjoyed working with Dortmund boss Jurgen Klopp, who he admitted was quite the character.
"He's one of the boys, but he's the coach. One of the first times I was in the changerooms, one of the boys was getting a massage, and he came in, shook his hand and put $50 down his pants and said 'here you go' mucking around because he'd lost a bet," Amini laughed.
"He's one of those characters that is very emotional about the game, he gets into it and loves the game. The passion he has as you can see when he celebrates when the team scores or when they're losing, it's really good."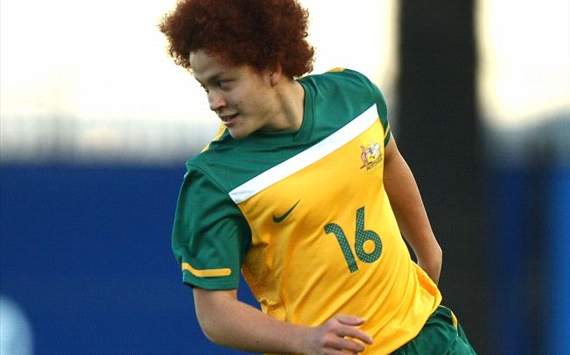 Aussie Amini | One of Australia's brightest young prospects
Amini continued that it's working with coaches like Klopp and current Mariners boss Graham Arnold which he believes will help him develop as a player. Both coaches are known for promotion youth and getting the best out of young players.
"You've got to go to those clubs. With Central Coast, I thought I wouldn't play at all. Arnie put me in Round 10 (last season) and ever since then I've been in the squad so it's been really great," he said.
"The confidence he gives me is always good for a young kid. He always tells me to 'go have fun, you're still young, you're still a kid, go have fun'."
He added: "Arnie is a great coach, probably the best I've had in my time."
And the starlet added it'd be a dream for him to conclude his time with the Mariners – who are currently nine points clear at the top - by winning the A-League double.
"How amazing would that be? Winning the competition, then going on to win the Grand Final. Then me leaving, that's what you want. You want to go off on a good note," he concluded.
Follow Ben Somerford on

for the latest in Asian footballing news, features, and analysis