NEWS FEATURE
By Adrian Boullosa & Ben Hayward
The case continues. When Sandro Rosell stepped down as president of Barcelona and new man Josep Maria Bartomeu publically revealed the details of Neymar's troublesome transfer from Santos last year, it briefly looked like all would die down at Camp Nou. Far from it.
Rosell's resignation in January has in fact made little difference, with Barca since hit by the threat of new investigations in both Brazil and Spain, where judge Pablo Ruz last week pushed to press charges against the Catalan club after uncovering what he considers to be fiscal fraud committed by the
Blaugrana
between 2011 and 2013.
Ruz believes Barca failed to declare two payments totalling €37.9m to the fiscal authorities and claims the Catalans owe €9.1m in unpaid taxes.
For their part, Barca reacted on Monday by releasing an official statement in which the Catalan club revealed they paid a sum of just over €13.5m to the tax authorities "to cover any potential interpretation made in the contracts concerning the transfer process" for Neymar. Nevertheless, the
Blaugrana
maintain their original payment was in line with fiscal regulations.
In the meantime, Bartomeu and Barca vice-president Javier Faus have also been implicated in a fresh case which could cause another headache for the Camp Nou outfit.
Here,
Goal
looks at the ins and outs of the saga, plus possible further ramifications for Rosell, Barca and Bartomeu as the row rumbles on ...
HOW DID THE ORIGINAL CASE OCCUR?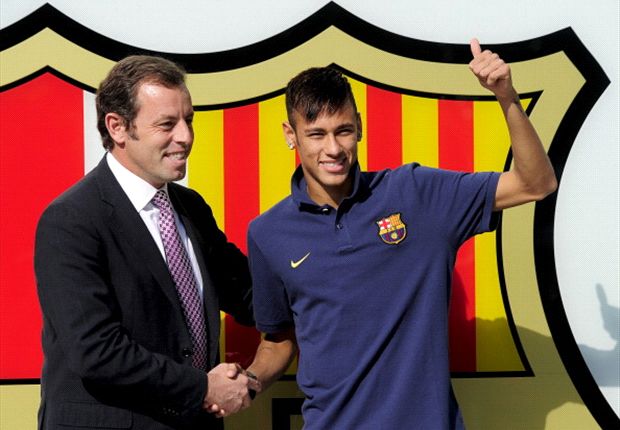 The initial complaint was lodged against Rosell by Barcelona fan and
socio
Jordi Cases in December, alleging misappropriation of funds and a lack of transparency over the €40m allegedly paid to the company owned by Neymar and his father.
Cases, a lifelong fan of the Catalan club, has criticised some of the side's other initiatives in recent times, such as the shirt sponsorship deal with Qatar Airways. Cases says he and other
socios
have a right to know how the money was spent, but claims he would not have pursued the case had he received a civil answer from Barcelona in the first place. "If they had told me there was no [specific] concept for that money, but that otherwise he wouldn't have joined, that would have been enough," he told reporters recently. "I would still think they were lying, but I just wanted a response."
And when no response was forthcoming, Cases decided to take his complaint to court.
WHAT EXACTLY IS BEING INVESTIGATED?

Barcelona, Neymar and the company N&N signed a contract in Sao Paulo in 2011 with a view to the forward moving to the Catalan club in 2014, when the player's contract was due to expire.
Included was a loan payment of €10m to be repaid when the player moved to Barca - as stipulated in the agreement. In addition, the two parties fixed a price for Neymar's playing rights at €40m (which was to include the €10m loan). A penalty clause of €40m for breach of contract was also written into the accord.
However, the two teams ultimately agreed to bring the deal forward a year and Neymar transferred to Camp Nou in the summer of 2013. Barca agreed to specific conditions with Santos and recognised that the previous contract could not now be fulfilled. They therefore were forced to pay the €40m penalty clause.
That is seen as suspicious by the judge and the prosecutor, who are now investigating whether the transfer went through not under a conventional agreement, but through a penalty clause instead. They also suspect that the €10m loan was paid as a guarantee of a future contract, something all but admitted by Barca in Neymar's unveiling in May, but which is against Fifa rules.
Due to the mismatch between the concepts outlined in the contracts (of which it has been claimed there were as many as 12 different ones), both issues could indicate contractual simulation.
WHAT DOCUMENTATION HAS BEEN PRESENTED BY BARCA?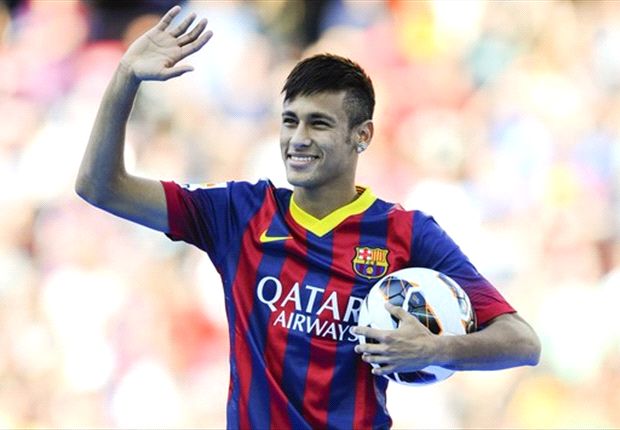 So far, Barcelona have presented all of Neymar's contracts to the judge, as well as proof of the payments made in the signing of the Brazilian forward, plus financial documents for 2011, 2012 and 2013.
However, the judge and the prosecutors have requested further paperwork in order to carry out their investigation, including Fifa documentation concerning the player's transfer from Santos to Barcelona, as well as Neymar's contract with N&N that stipulated he would cede his playing rights to the company when his Santos agreement ended.
Investigators also want to see his contract with Santos and the Brazilian side's paperwork in the transfer, auditing forms from the Catalan club, independent information on the deal from finance company Deloitte and, finally, the contracts for first option on three Santos players (for which Barca paid €7.9m) and the two friendly matches between the sides (upon which the Catalan club spent an additional €9m) - both separate from the transfer itself.
WHAT IS ROSELL ACCUSED OF AND WILL HE TESTIFY?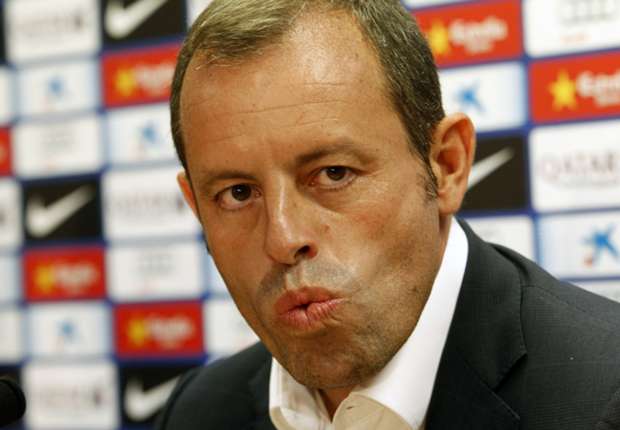 Rosell is accused of misappropriation of funds, an offence outlined in Article 252 of the Penal Code in Spain. The crime, if proved, can lead to imprisonment for anywhere between one and eight years.
The former Barca president has shown his willingness to give evidence. He said in a press conference on Monday: "I would ask the judge to accept the complaint and to call me to testify."
However, judge Ruz sees no need to call upon Rosell at this stage of the investigation, preferring to analyse the above-mentioned documents instead. If these prove unsatisfactory or inconclusive, though, the 49-year-old may be asked to testify at a later date.
Rosell will be forced to fight the charges and the 49-year-old's resignation as club president will have little bearing on the investigation. However, Bartomeu and others may also be held accountable by Cases and could be obliged to answer questions in the case in the coming weeks and months.
HOW DID THE NEW TAX CHARGES COME ABOUT?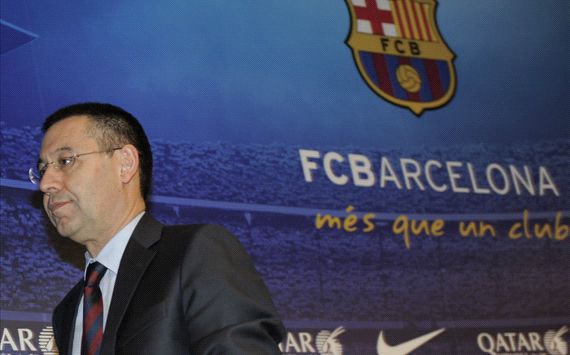 Having studied the report from the tax authorities in Spain and examined the paperwork presented by Barcelona, judge Ruz considers the Catalan club should have declared two payments totalling €37.9m, which were made to the player's parents.
Those two payments, made between 2011 and the forward's arrival in Barcelona last year, were part of the €40m the club has admitted paying to the player's mother and father - and Ruz believes that no tax was paid on those sums - neither in Brazil nor in Spain.
A prosectors' report submitted last Wednesday claimed Barca were liable to pay €9.1m in taxes on those two sums and, although the Catalan club maintained they had done nothing wrong in a subsequent statement, Ruz decided to go ahead and press charges the following day.
As well as Neymar's contract with Barcelona, the Spanish High Court will examine a contract for the transfer of his playing rights from Santos, an indemnity contract drawn up in case the move fell through, an image rights deal, plus management, agency, representation and collaboration agreements. All of those include different payments to Neymar's father, who will also be investigated.
Despite maintaining their innocence in a statement released on Monday, Barca revealed they had made a payment of €13.5m to the tax authorities "to cover any potential interpretation made in the contracts concerning the transfer process" for Neymar.
COULD BARCELONA FACE ANOTHER CASE?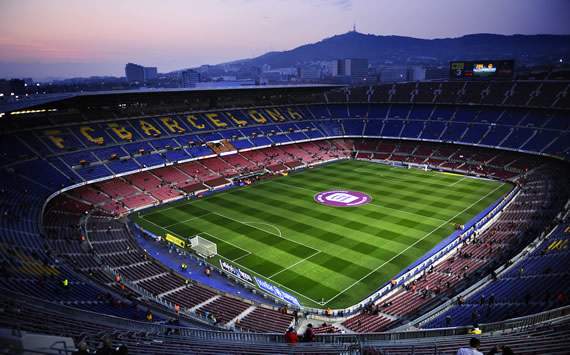 Yes. Trade union
Manos Limpias
(Clean Hands) has presented a lawsuit against Rosell, Bartomeu, Barca vice-president Javier Faus and Neymar's father: Neymar da Silva Santos. For the case to proceed to court, the group are obliged to produce a deposit of €45,000.
Providing that money is paid, Barca and Bartomeu (who has vowed to fight all charges) will be further implicated in the complicated transfer.
Should Barca be found guilty of tax fraud, the Catalan club are also likely to face a hefty fine, although that money should now be covered by the €13.5m payment announced on Monday.
Neymar, meanwhile, made his return from an ankle injury earlier this month and team-mate Xavi said last week that he hopes the Brazilian can concentrate on his football. "The most important thing in all this is that Ney isn't affected professionally," he said. "He is working hard, he is happy, and the other day [against Rayo Vallecano] he scored a great goal."
Follow Adrian Boullosa on

Follow Ben Hayward on