Jerome Champagne has refused to confirm he will see through his bid for the Fifa presidency in 2015 if Sepp Blatter decides to stand for re-election.
The 55-year-old Frenchman launched his campaign at a press conference in London on Monday, but admitted he doesn't believe he can beat the current incumbent if he decides to run for a fifth term.
"Frankly I don't know if Mr Blatter will run or not," Champagne told reporters. "Of course, out of politeness, I informed him that I am running myself. I know some people think I am manipulated by him … No, I stand because I believe in what I am saying.
"Do I think I can beat Mr Blatter? No, I don't think so. He is somebody of great relevance. But it is a hypothetical question."
CHAMPAGNE'S KEY PLEDGES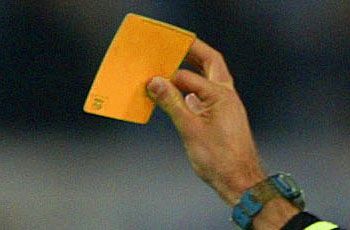 Correction of imbalance between teams/countries/continents, fighting current "elitism" in the game
A reorganised Fifa Executive Committee with greater transparency
Fight against EU interference leading to increased privatisation of football
Maintenance of 32-team World Cup
Greater support to clubs regarding "saturated" international calendar
Orange cards for sin-binned players
Increased technical support for referees
Nurture globalisation of football
The former deputy general secretary of the world game's governing body, behind whom Pele has learnt his whole-hearted support, has committed to giving referees more options if he is successful. One of his plans is to introduce an orange card which will see players sin-binned rather than sent off for some second bookings, with technology being massively being increased within the game.
"Look at the scenes of grown men yelling in the faces of referees," said Champagne. "We are asking these referees in a split-second to take decisions which reverberate everywhere, which will be criticised by us, the fans. Imagine the responsibility of these guys who have major decisions to make.
"I propose that only a captain can talk to the referee, with a 10-yard penalty if this is not adhered to. I propose to create an orange card because sometimes a referee is forced to send off a player for a second yellow, but an orange card and a system of sin-bins would give the referee more choices.
"We also need to introduce technology. If you are in a VIP box you can see a computer-generated offside line in eight or nine seconds, and soon half of the people in the stadium will be on wifi watching the same. And yet the only person who will not see the images is the one guy who has all the responsibility on his shoulders. That's why we need to intelligently incorporate technology."
Champagne's aims as part of his self-funded campaign include levelling a perceived imbalance in modern football.
"Don't get me wrong, I follow the Premier League every day," he added. "But this league has benefitted so much from its growth that the club finishing 20th and being relegated to the Championship will make double the amount of the French champions in terms of money and more than the club finishing third in Spain.
"This imbalance has created an imbalance where too many clubs are not competitive anymore. In France, there is a French-Qatari club which is bound to finish first, a French-Russian club which is bound to finish second, and the remaining 18 teams fight over the other places."
While praising Blatter for his work over his 17-year spell as president, Champagne claimed that football is in need of a "new Fifa".
"If we choose to keep football universal, we need a new Fifa. We need a Fifa which is modern, a Fifa which is more respectful, a Fifa which is better, but also a Fifa which can do more."
While Champagne is the first person to launch his campaign for the Fifa presidency, other potential candidates have until January 2015 to state their intention to run ahead of the elections the following May.