Bayern Munich's Robert Lewandowski believes Pep Guardiola has already decided which Premier League team he will join next season.
The Spaniard has confirmed he will leave the Bavarian side at the end of the season, but his next destination is yet to be revealed.

Goal reported at the beginning of January that, barring any major obstacles, Guardiola has agreed to take over at Manchester City, but Manchester United and Chelsea are also said to be interested in hiring him.

Lewandowski has backed his boss to bring a new and improved style to whichever English team he chooses to manage, insisting that he will be prepared for the difference to the Spanish and German leagues in which he has already succeeded.
"I know Pep can improve a team in England," Lewandowski told The Daily Mail. "I think he knows where he's going and he knows what he needs to do with the team he's going to so that they play much better.
---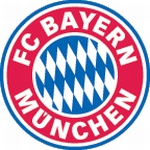 READ MORE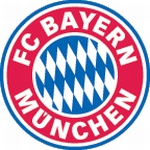 |
Lewandowski: Bayern exit possible
---
"He will focus on technique and perhaps more possession than is the norm in England. But Pep knows the Premier League is different from the Spanish league or the Bundesliga and I'm sure he can do something new in terms of tactics and technique."
While Lewandowski has admitted he was sad to hear of Pep's upcoming exit, he has put the feelings behind him in order to finish the season strongly, as Bayern chase a domestic and European treble.
"The first time I heard Pep's decision I thought it was a shame," the Pole added. "But after that, I knew I'd to come here to train and play and I'm sure we'll carry on in the same direction with Pep right to the end of the season.
"It's important for me to have a good second half of the season. And if we do win something then we will celebrate with Pep."