Toni Kroos says Real Madrid coach Zinedine Zidane has helped him improve as a player.
Kroos has been a first-team regular at Madrid since his move from Bayern Munich in summer 2014 and has missed just one game since Zidane took over the first team in January, having been out of Saturday's 7-1 win over Celta.
The 26-year-old returned to the starting XI for Tuesday's 2-0 Champions League win over Roma, and he feels that he is reaching a new level as a player under the guidance of the former midfielder.
"With Zidane I'm in a situation where I can raise again my level," he told reporters. "I can play better, and that is largely to his credit.
---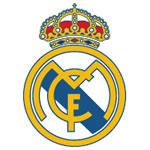 Ronaldo: We're ready for anyone in Champions League
---
"The coach knows I can play deep in midfield or in a box-to-box role and a little more advanced.
"Against Roma I played well advanced, but in recent games played I have played in a deeper role. He knows I can play in various positions."
The Germany midfielder is happy with the way Madrid have improved this season and as they sit 12 points behind league leaders Barcelona, he admitted the domestic crown might be beyond them, but is confident they can achieve success in Europe.
"The league is not over and we have to play every game until the end," he added. "I do not think we can be league champions, but we need those games to prepare for the Champions League.
"We're playing well. Not in every game, as is logical, but when things have changed like they have for us, it is normal that not everything fits in the beginning.
"We are on the right track. We press more and when we lose the ball we try to recover it quickly. I think we are recovering many more balls than before.
"We know we can do better and it will be important to apply it in big games, like the quarter-finals and semi-finals of the Champions League."