---

COMMENT
---
Be careful what you wish for. In 2011,
Real Madrid
fans raised a banner during a game against
Atletico
which read: "Wanted: worthy rival for decent derby." But over the past two years, it is the
Rojiblancos
who have emerged on top in the capital clash.
Atletico had not scored for 279 minutes coming into this fixture. Diego Simeone's side also played a tough match on Wednesday night at PSV Eindhoven in the Champions League and arrived at 6am on Thursday with little time to prepare for the trip to the Santiago Bernabeu.
The odds appeared to be stacked against them, but
Atleti
have turned their fortunes around in this fixture - one they had failed to win in almost 14 years between 1999 and 2013. That ended with a 2-1 victory at the Bernabeu in the final of the Copa del Rey. It turned out to be the first of many.
Sergio Ramos's last-gasp header in Lisbon may have helped Madrid overcome their city rivals and claim
La Decima
in 2014, but since then, Real have won the fixture only once in 10 games - and that came via a late Javier Hernandez goal to secure a 1-0 win after Arda Turan had been sent off.
Just like
Atleti
had a mental problem with Madrid for all those barren years, Real's issue in the derby these days is psychological. And Zinedine Zidane admitted as much after the game. "Our problem was not physical," he said in the press room. "We worked hard on everything we could this week. It's a mental issue."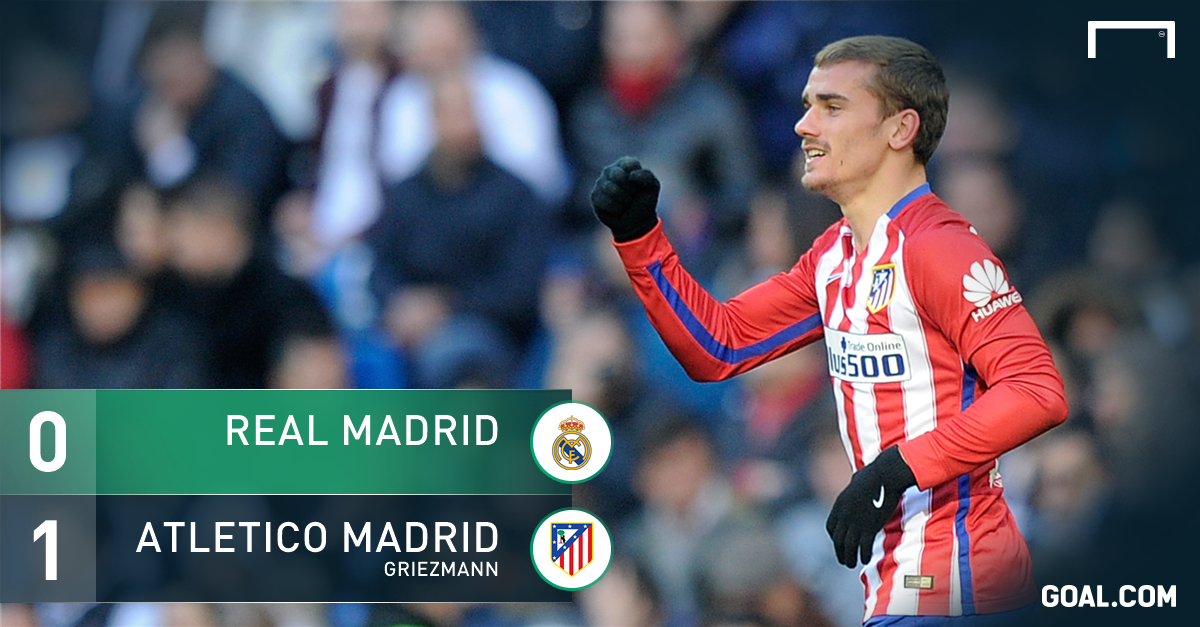 However, it is also more than that. Madrid created little of note and just like under Rafa Benitez earlier this season, there were significant gaps in the midfield. Toni Kroos, a very good player, spent most of the match in a deep position too close to Luka Modric. It is surely where he is told to roam, yet he offers scarce options to his team-mates and and with the spaces squeezed, Modric was forced to turn and play the ball back to his defenders on a number of occasions.
For the goal, meanwhile, Filipe Luis was all alone down the left where Dani Carvajal should have been, but the right-back was pulled out of position trying to win the ball back after the disastrous Danilo had given it away. The Brazilian was only in the team because his compatriot Marcelo is out injured and because, politically, he has to play due to his €30 million price tag - even though Nacho would have represented a much more solid solution.
After the goal, chants of "Florentino, quit!" rang around the Bernabeu and they grew ever louder as the match wore on, continuing when the game had finished and even after the stadium speakers had blasted out the 'Hala Madrid' anthem following the final whistle.

Madrid had been without Marcelo and Gareth Bale, while Karim Benzema was withdrawn at half-time due to injury. Nevertheless, this performance was not good enough and Atletico are now the first team in history to win three seasons running at the Bernabeu.
"This is a good moment to see that work, stability, collective effort, the team over individuals, pays off," Simeone said after the match. He was talking about Atletico, but his words summed up everything Madrid missed on Saturday.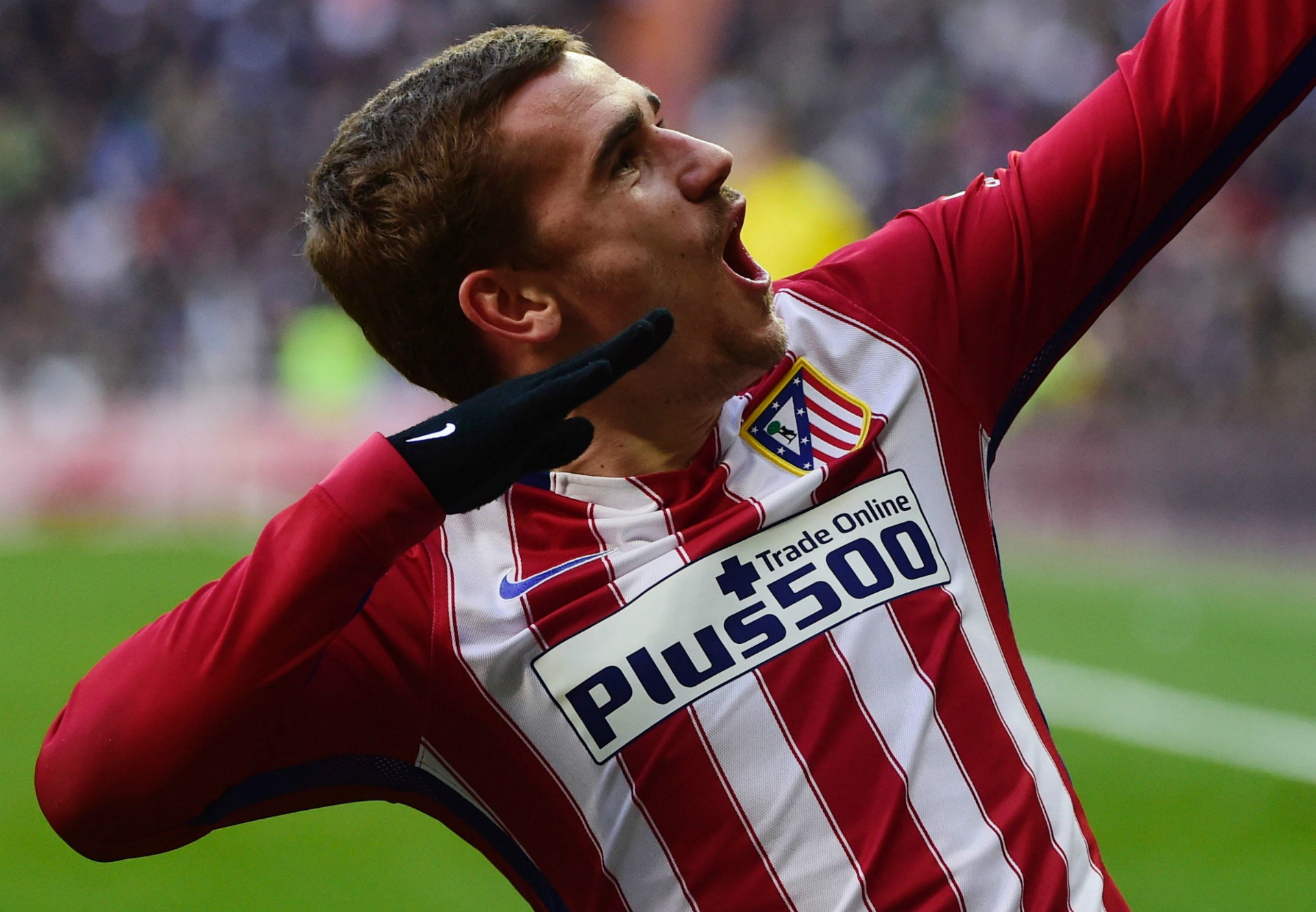 ---
FULL STORY |
Griezmann gives Atletico victory in Madrid derby
---
There is no way the Argentine would allow such spaces to appear in his midfield, nor field a player due to his price tag or because of his president's whim. These things only seem to happen at Real Madrid - and the fans have had enough of Florentino.

"The responsibility is mine," Zidane said afterwards. "I didn't expect this."
He should have, however, because the game followed a pattern of how derbies have panned out over the past two or three years - and Zidane was present as Carlo Ancelotti's assistant for many of those. If anyone should have seen this coming, it was he.

"Next year we might have to make changes," he added. "The players, the coach..." Less than two months into his reign and his position is already under question.

But he is not alone because furious fans believe president Perez is the one who is ultimately to blame for Madrid's predicament and the supporters are losing their patience with the club chief after yet another derby debacle.

And Cristiano's Ronaldo's rant after the match will hardly help. The Portuguese missed an excellent chance with the scores at 0-0 and has not netted in the last five derbies now, yet he said in the mixed zone: "If all of the other players were at my level, we would be first in the league."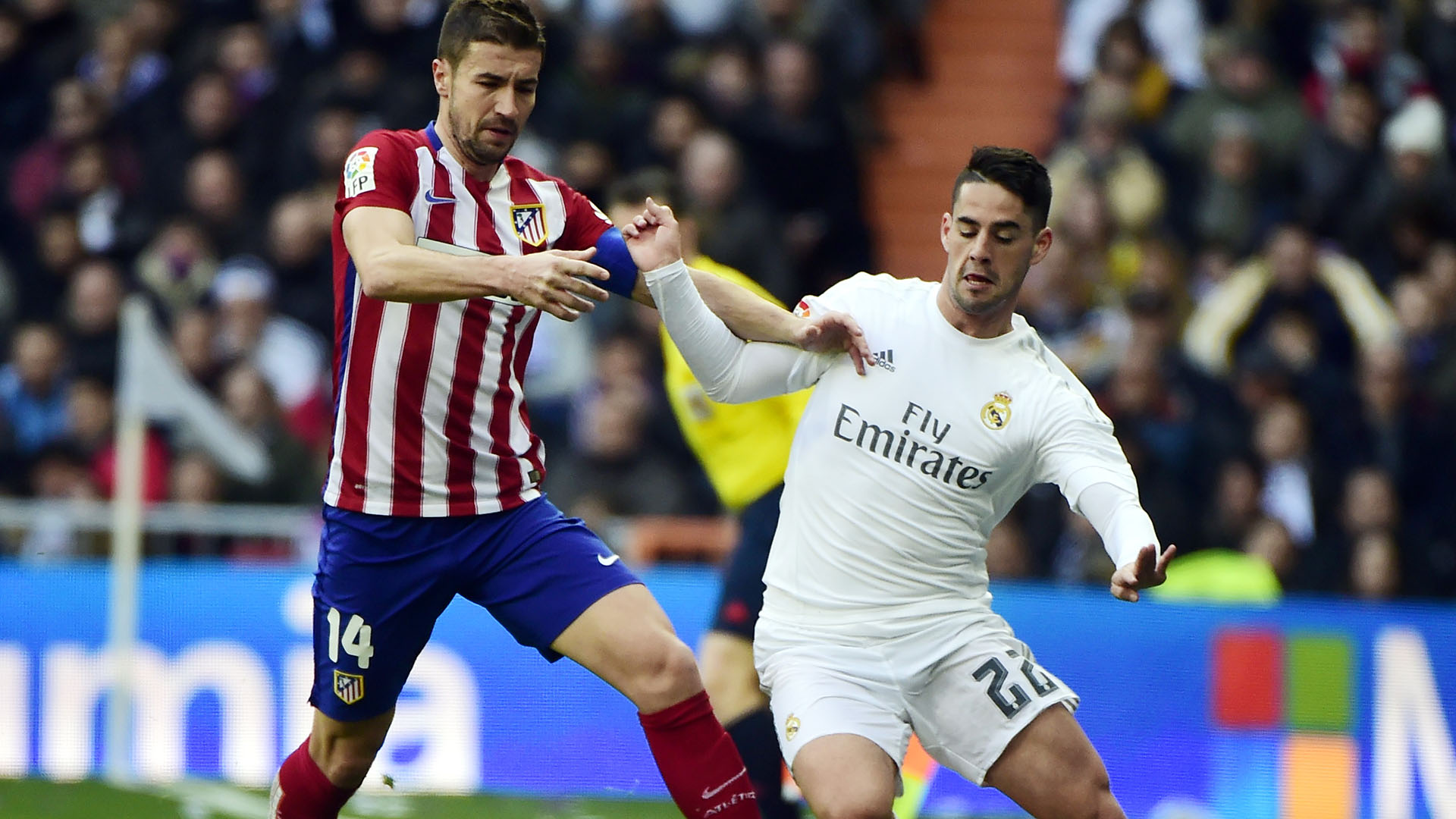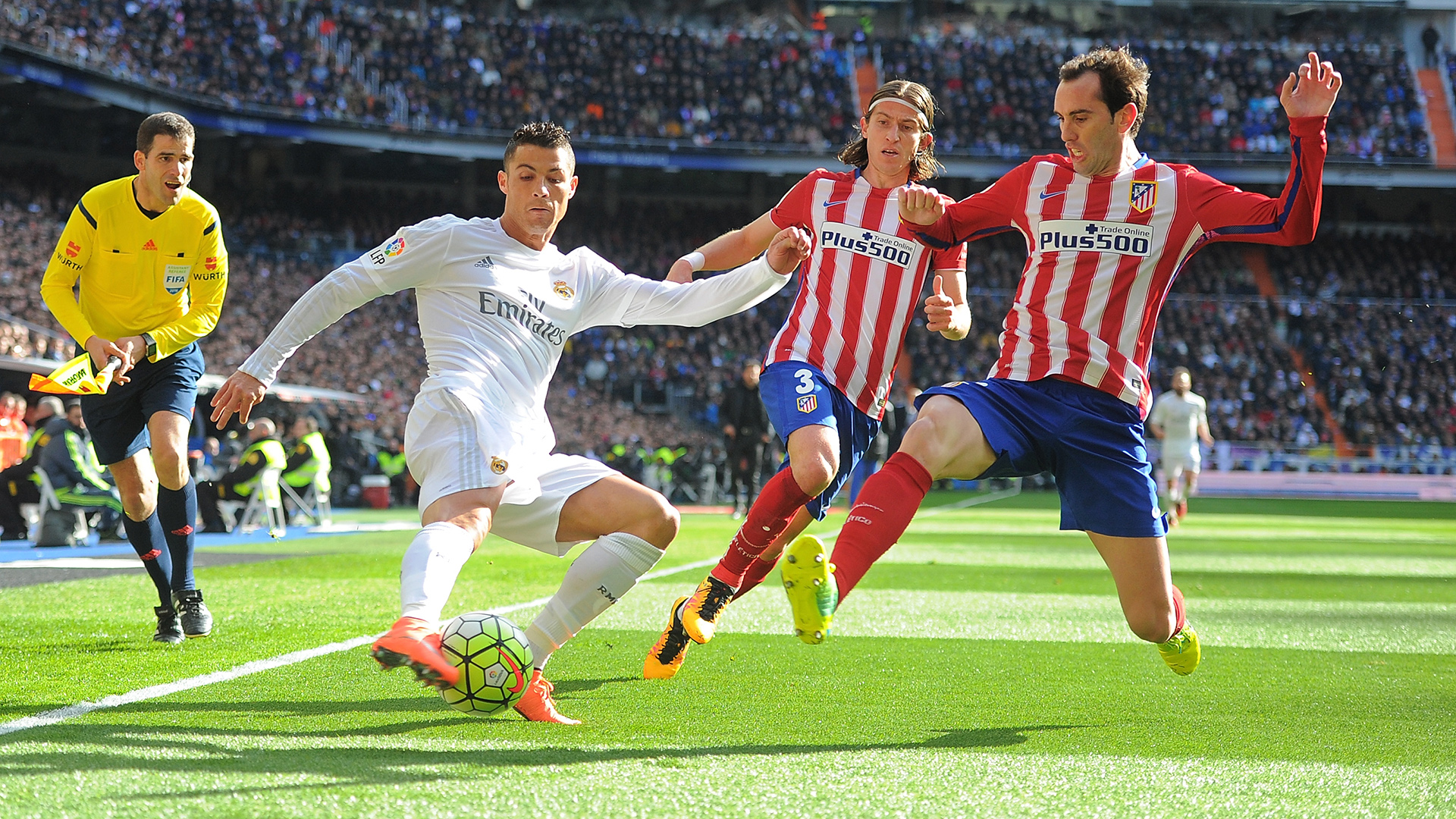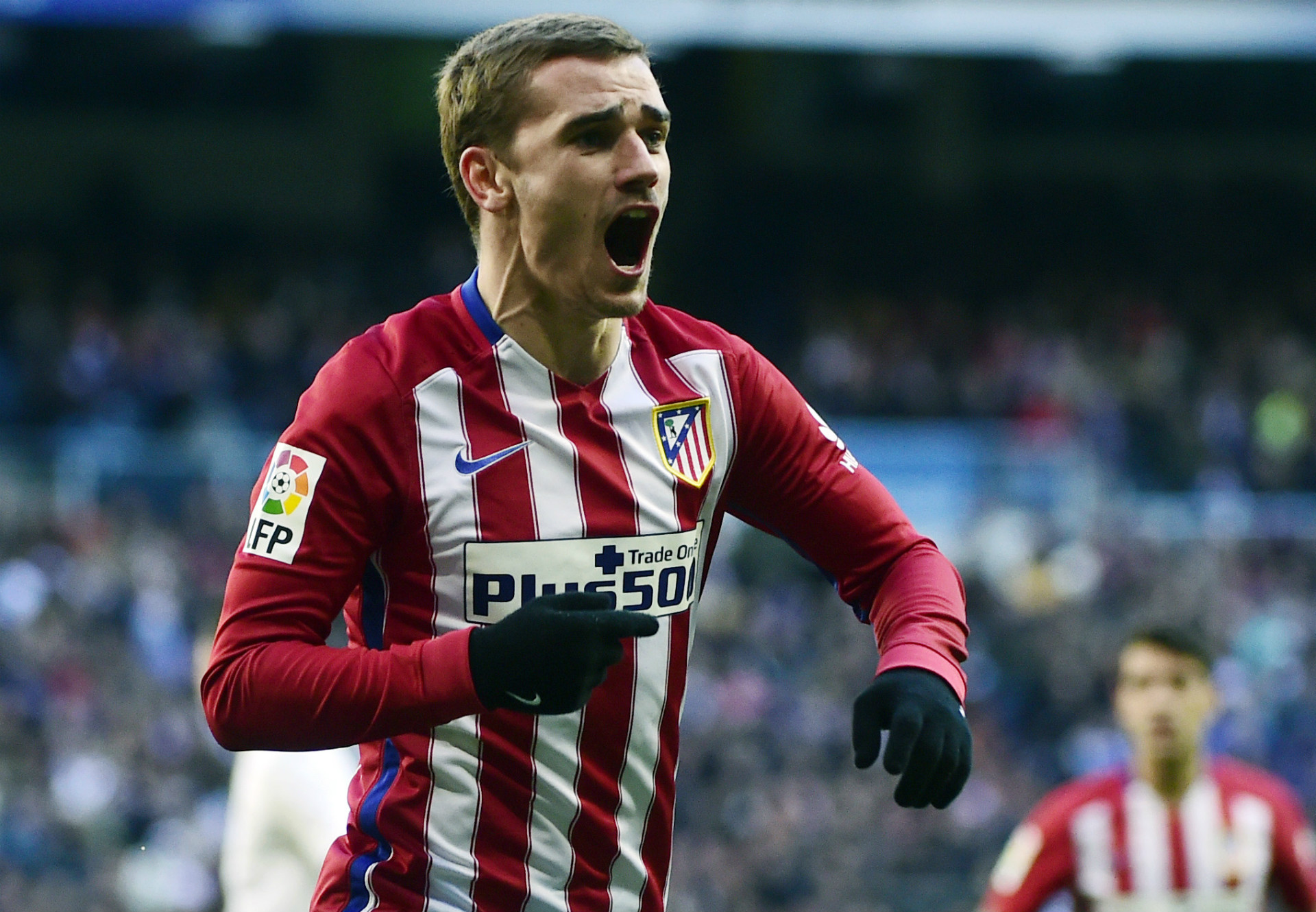 How he came to that conclusion is anyone's guess. This was another poor performance from the 31-year-old, who was also awful in the
Clasico
defeat to Barcelona and has been below his best virtually all season. Those words simply do not wash and are hardly likely to find favour with his team-mates either.
Such a selfish attitude would not be tolerated at Atletico. For example, Simeone was asked about the display of midfielder Augusto Fernandez and reeled off a long list of other players and their virtues in the match.
Atleti
are a team; Madrid are a bunch of individuals - and addressing that is perhaps Zidane's greatest challenge in the remainder of this season and next term too.
Changing coach is not the solution of course, but sacking Ancelotti always seemed a dreadful decision and now Madrid need to bring back the team ethic the Italian instilled during his time in charge, while keeping the egos happy at the same time.
Really, however, it is another opportunity for the club to take a long, hard look at the entire Perez project. Because it is not about individual stars and the Ballon d'Or, nor
Galactico
signings to open markets in new countries, picking players due to their transfer fee or anything similar.
With around a third of the budget, Atletico are everything Real Madrid are not right now and that is why the fans have had enough of Florentino. Those supporters wanted a "worthy rival for a decent derby" back in 2011, but would surely wish for a worthy team of their own for a decent derby these days. And to achieve it, they would do well to look at how
Atleti
and Simeone turned the tables in this fixture.