Eamon Dunphy has claimed that
Lionel Messi
has "let the game down" by passing his penalty kick in
Barcelona
's 6-1 win over Celta Vigo, dismissing the move as "bolloxology".
Messi copied Johann Cryuff's famous penalty routine
to set up Luis Suarez's hat-trick goal in the rout, but former Republic of Ireland international Dunphy was outraged by the move.
"It totally lacked class," Dunphy told
RTE
. "You have to respect your opponents and you have to respect the game and the history of the game.
"None of the great players of the past would've ever dreamt of doing anything like that. Everyone who loves football loves Messi and he let himself down big time.
"He let the game down, he should apologise and he should be reprimanded by his coach. You don't mess with the game. It's sacrosanct."
---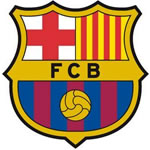 READ MORE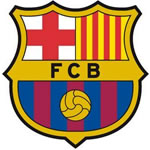 |
VIDEO: Messi scores from impossible angle
---
The 70-year-old former Millwall midfielder believes that Messi must not allow himself to think he is bigger than the game, and that he must respect how far he's come in football.
"The spirit of the game, you respect your fellow professionals and your opponents.
"No matter how good you are you're not bigger than the game. He owes it to the opponents, to the fans and to the people who love him and who have made him rich and famous.
"That kind of bolloxology, to use a colloquialism, there is no place for it in the arsenal of a great player, and Lionel Messi is probably the greatest player we've ever seen."