Antonio Cassano believes Barcelona's Lionel Messi is the greatest player in the history of football, claiming "he scores when he wants to".
The Argentine striker claimed the Ballon d'Or title for a fifth time in January after helping Barca to a treble-winning season in 2015-16 with 58 goals.
Former Real Madrid forward Cassano, 33, is adamant there is no longer any debate over who is the world's best-ever player, stating no-one comes close to Messi's magic.
"Hero growing up? [Diego] Maradona, because he played in the South," the experienced Italian told AS
---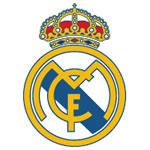 READ MORE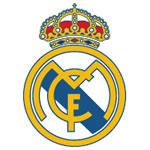 |
Varane is Madrid's future - Zidane
---
"But now, for me, football is just one player, the number 10 for Barcelona. Nobody else. He's first and then there's no second. You have to go straight to third, fourth. And I'm talking about in the whole history of the game, eh!"
Despite admiring the talents of Messi's compatriot Maradona during his younger years, Cassano insists the modern game is tougher to dominate.
"Yes, come on, five Ballon d'Ors and 26 or 28 trophies. Football is tougher now, and above all more physical than in Maradona's time," he added.
"These days they play against Messi and it's bam, bam, bam… They batter him! And it changes nothing for him. He scores when he wants to."
Messi's closest challenger to the tag of 'world's best' is long-time rival Cristiano Ronaldo. However, Cassano feels that will not remain the case over the coming years, suggesting the Real Madrid attacker is likely to tail off, in comparison to Messi's expected longevity.
"Look, Cristiano is like Nadal and Messi like Federer," he said. "Nadal is a phenomenon, but when his physique lets him down he can't win it all. Federer is 35 and with the quality he's got he's always at the top.
"Right now Cristiano is up there with Messi, but in two or three years he'll fall away. Messi will play to 35, 36, 37."