EXCLUSIVE

By Eric Gomez
The first theme of conversation with Ulises Davila is the one that is in the mouth of all who find themselves in Europe: the weather. In Holland, the Mexican forward has had to deal with temperatures as low as
-6°C
during the day and -20° at night.
But Davila is not suffering anymore. He has already found his place in Arnhem, where since August he has formed part of Vitesse, the team with which Chelsea, the owner of his rights, negotiated to release him for the 2011-12 season. Upon his arrival in Europe the ex-Chivas player encountered a problem to some extent common for Latino players.
"I barely spoke any English and when I arrived here. It complicated things for me a little. Everyone here speaks it, but with classes and practice it is becoming easier," Davila commented in an exclusive interview with
Goal.com US Latino
.
In addition to his improvement in English, Davila told Goal.com about an assistant at Vitesse who gives the instructions from the technical staff in Spanish; something that was vital when four days after having arrived in Holland, the Mexican was already asked to play his first game with the team.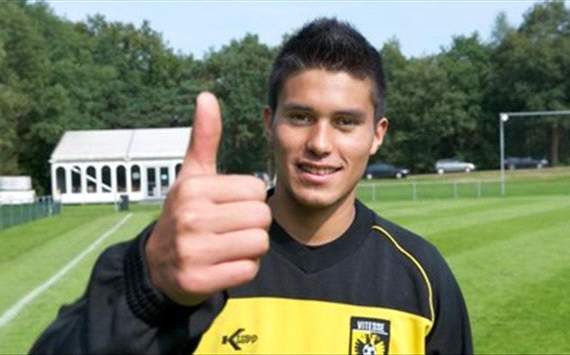 "When I arrived I had to play three games. The starting left winger was injured and the centre forward was suspended. I was coming, I arrived on Wednesday and the same Saturday they played me. Then on Tuesday and again Wednesday," he said.
Those games would be the introduction. But as the absent starters soon returned, Davila, an Under 20 World Cup star for Mexico, had to settle with gaining experience with the youth team.
"Even I was surprised," Davila said. "They presented me and then it was 'go out and play.' Later they didn't give me minutes, but explained to me that it was part of the process."
Dávila is part of a new generation of Mexican players who little by little are starting to filter into Europe, something of which the players are aware, and they often go to each other for encouragement, according to Davila.
"I talk to Taufic [Guarch], Edson [Rivera], Chicharito, Guillermo Ochoa contacted me in what was a gesture on his part, [Francisco] 'Maza' Rodriguez too. You feel truly supported, along with the affection of the people in Mexico," he said.
On the subject of Mexico, Davila says he is "conscious" of Chivas' poor form, and he keeps in touch with his ex-team-mates to advise them and give them a mental push. According to Davila, Chivas "can get out of this bad form that is occurring because of the quality that is there."
He also urged fans and critics not to be too hard on Chivas' young forwards, namely Erick Torres and Carlos Fierro, who are 19 and 17 years old respectively.
"There is not an experienced figure in the front line and because of that, 'Cubo' Torres [and Fierro] have had a little difficulty, but you have to understand that they are young and on the bright side, this bad form will make them learn more than people believe," Davila said.
He also thinks about returning one day, commenting that he looks to "give something back" to Mexico, saying, "It would be beautiful to return after a while and contribute something important."
Davila made his reputation by being one of the most prized jewels of Chivas' youth system, a reputation that he solidified during Mexico's strong U-20 World Cup, returning home with an unexpected third-place finish.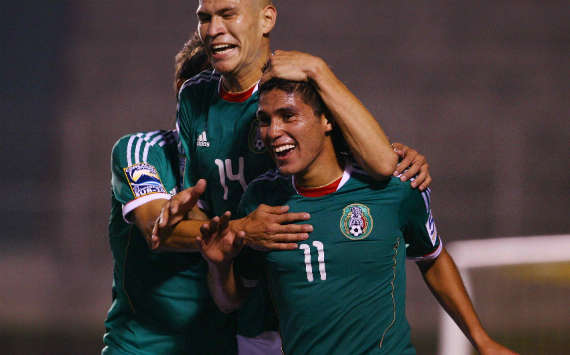 "We made a very good group, it was a group that supported each other. If someone scored a goal, it was the same kind of happiness you got when you scored your own. As you say, the people sometimes don't hope for that much, but we knew the capacity that this team had," said Davila, who scored two goals in Colombia during the tournament, one of those against France in the third-place playoff.
Davila's strong performances drew the attention of various European teams, including Ajax, AZ Alkmaar, Udinese, Valencia and Bayer Leverkusen, among others. Ultimately, the size and economic power of Chelsea sealed Davila's signature.
At Stamford Bridge, Davila is waiting for his opportunity with patience, claiming that his mentality will be more like that of Javier Hernandez and less like Carlos Vela when it comes to making an impact in the Premier League.
"I'm not afraid of the challenge. I want to stay there and be a figure there. That is why Chelsea invested in me," he explained. "I am mentally prepared. It is important to know that you will triumph. I have worked a lot here in Holland physically because I know it [the Premier League] is very demanding. If Chelsea wants me, it is a dream to be there as soon as possible and wear that jersey."
He continued, "Chelsea has treated me very well. A few days ago, the Sporting Director came. They talk to me every month to see how I am, how my family is. They talk to me to congratulate me on getting good reports here. It motivates one knowing that they are following you under the microscope, and that is important."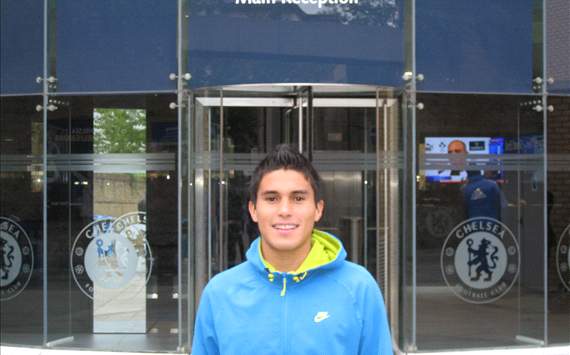 The current situation at Chelsea and the uncertain moments the team is undergoing is something that has Davila unhappy, so he would like to collaborate so that Andre Villas-Boas team improves.
"Obviously it hurts, because you are from there and want them to to be going in the best direction possible," he said. "I want to play in the Champions League and be in a good team, that is a big plus. I know the majority of the players. I have talked to Fernando Torres, Juan Mata, with Oriol Romeu, John Terry and Frank Lampard and they wish the best for me and they have told me to work hard."
While returning to London is the medium and long-term objective for Davila, there is also a tournament played in the city next summer, in which the forward can help the Mexican national team as well. At 20 years old, he is already part of a golden generation that can continue to earn honors. Mexico's goal is clear, according to Davila.
"Playing in the Olympics is a dream," he said. "I want to contribute so that Mexico can look for a medal and give another joy to Mexico like we have been doing with the other youth teams."
In London 2012, Davila could easily be sharing the field with Javier Hernandez, his friend since they were together in the Chivas youth teams. It would be the the first time the European public would see the Mexican pair on English pitches.
Fans of Chelsea and Mexico are more than hopeful it will not be the last time.