EXCLUSIVE
By Rob Stewart
Liverpool
legend Ronnie Whelan believes League Cup glory could provide prolonged prosperity at Anfield, but former
Cardiff City
manager Lennie Lawrence has warned the Championship side are capable of a causing major upset.
Whelan, who helped Liverpool win a hat-trick of League Cup final victories at Wembley in the early 1980s, believes that skipper Steven Gerrard will be key to the Reds' hopes of winning a first honour since the FA Cup final in 2006.
It will be Liverpool's first visit to Wembley in 16 years, when they were beaten in the FA Cup final by Manchester United, and Whelan feels that success on Sunday can bring the good times back to Merseyside.
"I don't think the job is anywhere close to being finished but they are heading in the direction where they will be a good team again soon and winning a trophy should spur them on to winning a lot more silverware," Whelan told Goal.com.
"It has been a long time since they won anything but we always classed this as a perfect way of getting into Europe at the earliest opportunity which allows give you a great boost for the run-in towards the end of the season so it is a great incentive for the players.
"Liverpool have taken big strides this season to getting back towards the top of English football under Kenny Dalglish. There was an awful lot of deadwood at the club that has now been cleared away. If they win this and kick on in the FA Cup and the Premier League they could well be back in the Champions League."
Lawrence, who is now assistant manager at Crystal Palace, knows that Cardiff will go into the game as underdogs, but having seen the Welsh side overcome his own club on penalties in the semi-finals, he is certain they will give Liverpool a run for their money.
"They might only be in the upper echelons of the Championship but they are no strangers to Wembley and are certainly capable of causing an upset because they won't be overawed," Lawrence added. "Their support will be vocal and while Liverpool have to be favourites a shock is not beyond the realms of possibility, especially if Cardiff score first."
Here Whelan gives Goal.com readers the lowdown on the Liverpool's key personnel, while Lawrence analyses the Cardiff players most likely to ruin the Reds return to Wembley.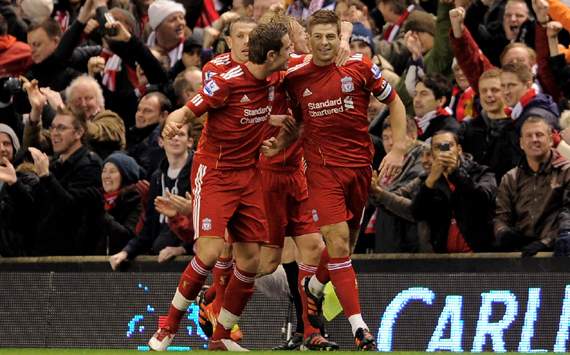 "Steven Gerrard really is an unbelievable player. People ask me if he is the best player that Liverpool have ever had and I think that if he played in a team that boasted Kenny Dalglish and Graeme Souness and similar top players he would have been probably classed as Liverpool's top player.
"He has not played in a great team as such so it is difficult to say how good he could have been but in one of those great teams of the 70s or the 80s that Liverpool had, but if he had been playing he could have been the star of any of those teams. He could have got into any Liverpool team and really shone brightly.
"His passing, his shooting and his all-round drive make him a phenomenal player. Had it not been for Steven, Liverpool would not have won the Champions League in 2005 or the FA Cup the year after so he has shown that he is a man for the big occasion and he will be relishing the chance to bring a major honour back to Anfield.
"You can bank on him on the big occasions - for club and country - and that is the sign of a true great."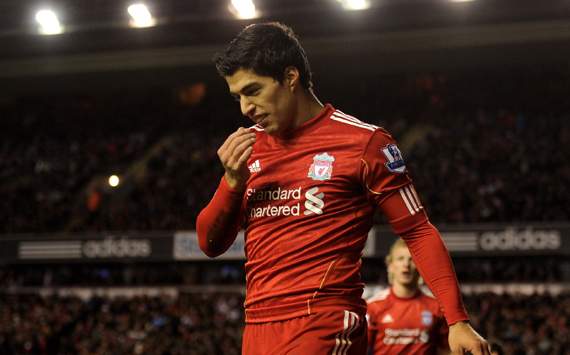 "Say what you want about Luis Suarez but he is one of the best attacking players in the Premier League and I would expect his class to tell on his first visit to Wembley.
"His amazing mobility, his intelligence, that adhesive first touch, his turn of speed and his finishing prowess all mean that he will be the most likely match-winner this Sunday.
"Cardiff are bound to try to make life as difficult for him as possible by denying him space and time to turn and motor towards goal but he has the feet to make light of tight-marking in and around the penalty area.
"He will be a constant threat and although Cardiff will try to crowd him out it will be nigh on impossible for them to keep him quiet all the time on the wide open spaces of Wembley."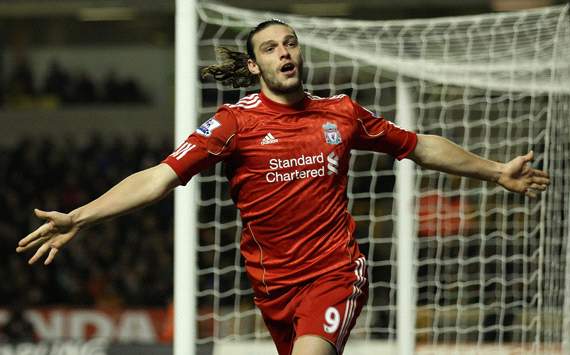 "The final could be a major stepping-stone for Andy Carroll, who has come in for a bit of stick this season. If he gets the winner at Wembley, if he sets up a crucial goal or even if he just does well in a winning performance then that will give him a huge lift.
"Andy is doing an awful lot better now. He is working a whole lot harder and he will be hoping his efforts will be rewarded with a starting slot at Wembley and if he does something special that could really allow him to settle at Anfield.
"Everyone knows that he is a huge threat in the air and he will cause all sorts of problems at set-pieces which, whether you like it or not, are often decisive. He has shown recently that he is a good finisher and he will be hoping to make sure that Luis Suarez is on the ball as much as possible."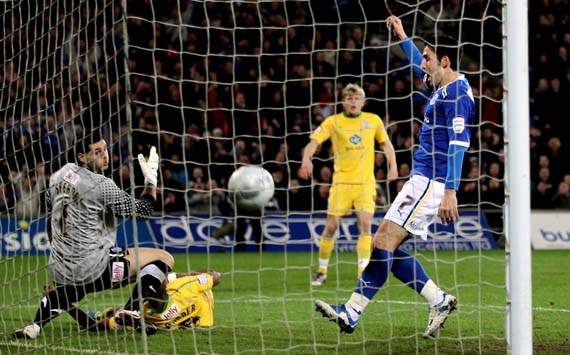 "Peter Whittingham is on the shortlist to be the Championship Player of the Year and for me that is merited because he has really kicked on Cardiff this season and has shown that he is Premier League class.
"They have moved him inside his year since there was a change of management and he has revelled in his central role and he is one of the chief reasons Cardiff will be dangerous.
"Everyone knows that Steven Gerrard and Luis Suarez are their top players but they have good players all over the pitch. Obviously Gerrard is the still the main man and I am sure that Malky Mackay will have devised a plan to curtail his influence but Whittingham's strength is in his attacking play.
"Whittingham has helped himself to nine goals from midfield this season and as well as having the ability to spot a pass he is good in possession and he can be excellent at set-pieces so Liverpool should be aware of his threat at free-kicks."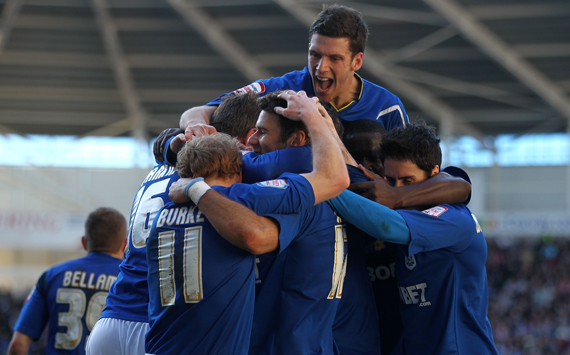 "Mark Hudson has been appointed skipper at Cardiff and that is fitting because he is just the sort of player who really leads by example at the heart of their defence.
"He will be really up for the challenge of stopping Andy Carroll but he will also have to make sure that his team stay disciplined and that Luis Suarez is not allowed the freedom of Wembley and he will have to make sure everyone stays on their toes at set-pieces where he needs to take command.
"They have good centre-halves at Cardiff as well as full-backs who can charge up and down and I would imagine they would play a three-man midfield. They are a well-organised unit and they score goals.
"They do not play with out-and-out wingers and when they defend they do so very narrowly so it won't be easy to break them down or get down the middle. It will be tighter than the majority of people will expect."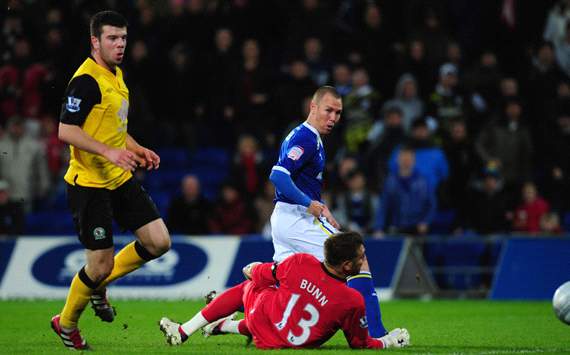 "Kenny Miller's pedigree speaks for itself. His movement is very good. He is a clever player and he has excellent ability to finish chances so the two centre-halves will know that they have to keep tabs on him.
"I would guess that he will lead the line on his own so Cardiff do not allow Liverpool too much space in midfield but he won't mind that.
"Kenny is a proven goal-getter but he is the sort of player who will work his socks off for the team and use his know-how to create space for himself on counter-attacks and he has the knack of being in the right place at the right time at set-plays.
"Robert Earnshaw has not figured too much because of injury this season but he is always likely to grab a goal, especially if he is coming off the bench. His goal-scoring record is fantastic but he could change the course of the game if Kenny runs out of steam or they need an equaliser late on."
Follow Rob Stewart on