EXCLUSIVE
By Kris Voakes | Italian Football Editor
AC Milan
striker
Zlatan Ibrahimovic
has told
Goal.com
that the Rossoneri's 4-0 victory over
Arsenal
in the Champions League on Wednesday represents the greatest performance in his 18 months at the club.
The Italian champions earned a huge first-leg lead with a destructive showing against Arsene Wenger's side, with Ibrahimovic scoring a penalty and assisting two more goals. And the Sweden international explained that it stood out for him as a team display, dismissing claims that it was an easy victory.
"Everybody says it was easy because it was 4-0. Afterwards people said they hadn't expected it to be so easy, but if you go through the game it wasn't easy even if it was 4-0," said Ibrahimovic.
"Normally at 1-0 or 2-0 you could relax and play out the result, but we wanted to continue. We had the engine going on, and for 90 minutes we continued. I have been here a year and a half, and it's probably the best I have ever seen us play as a team, as a collective."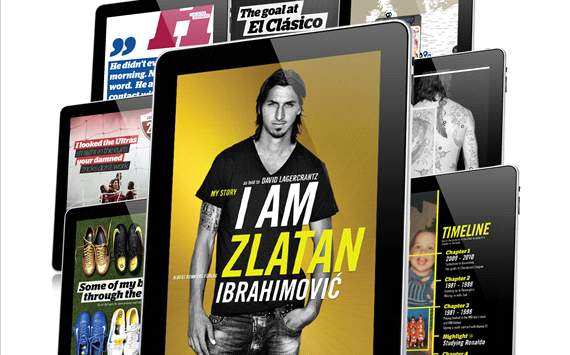 I am Zlatan | The striker spoke to Goal.com at the launch of his new app
The result was a stinging blow for the club who once hoped to sign the giant forward, having invited him over to London in 2000 while he was playing for Malmo. But the Milan top scorer said he has no regrets about saying no to Arsenal manager Arsene Wenger.
"Arsenal came and said they were interested so we went there and when I arrived I got the impression from Wenger that it was a trial. And I was like 'Man, I didn't come here for a trial.' I wanted them to convince me to come, that's what I had in my mind before we went. To me, you either want a player or you don't.
"Afterwards, I heard a story – I don't know if it is true – that Wenger said it was a chance to go there and see how it was, for me to see if I liked it or not. But it sounded more like a trial, in my ears. But whatever, I made the right choice and I am very happy because it's still the right choice."
Current Arsenal marksman Robin van Persie is being heavily linked with a summer departure from the Emirates stadium, with Milan among the interested parties. But Ibrahimovic says that while he's content with the forward line the Rossoneri already have, he can understand the Dutchman looking for a fresh start.
"I am very happy with my strikers," he explained. "For sure, Van Persie will do a fantastic job wherever he goes, and he will be a big player for whichever team he joins. But of course, if your team doesn't win for a couple of years, inside yourself you still want to win. And if you don't want that then I will never have you on my team, trust me!"
Zlatan was talking at the launch of his new interactive biography app, available in the Itunes App Store from Feb 17th: http://itunes.apple.com/us/app/i-am-zlatan/id499373930?ls=1&mt=8