| | | |
| --- | --- | --- |
| EXCLUSIVE | | | |
Mario Gomez is in the form of his life, having scored 50 goals in 2011 for club and country, a feat which makes him arguably the most feared striker in world football today. He averages a goal per match in this season's Champions League, seven in seven, and the same in the Bundesliga with 16 as many appearances. His 14 career hat-tricks only go on to highlight his hunger for goals.
In an exclusive interview, 'Super Mario' discusses the secret to his success, the special connection with a Brazilian striker and his dream of winning the Champions League.
Ten Action: The 2012 Champions League final will be played in Munich. Is it only a distant dream or a realistic goal for Bayern this season to reach the final?
MG: Both. It is the dream of us, all footballers, to win the Champions League at some point in your career and Bayern does offer us that possibility. We are one of the best five-to-seven teams on the planet and we have to get demonstrate that. However, you cannot plan to win the Champions League. You have to overcome so many obstacles, all the good teams in the competition and the aforementioned five or six teams that can realistically win it.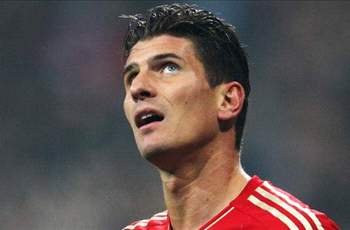 Dreaming | A home Champions League final beckons
Your form on the day is really important in the Champions League and you need a little bit of luck too. The Champions League is a knockout competition and if you play one bad match on a bad day, you are normally out. If we can prevent that from occurring, we have the quality to reach the final. But, as I said, there are five or six other teams that want to win this competition.
And I do believe Real Madrid and Barcelona are probably a little stronger than the rest. However two years ago, we made it into the final and nobody had expected that. That tells me that it's always possible.
You are part of an attack comprising Franck Ribery, Arjen Robben, Thomas Muller, Toni Kroos and Bastian Schweinsteiger. What is the chemistry like on and off the field? How much of it comes naturally and how much of it is hard work?

MG:
These are all top players and a real top player wants to win every single match and is always focused on success and hungry for more. Our team is like that. You only mentioned the offensive players but the same applies to the defenders, of course. The entire team is hungry for success. We are a very young team that has already collected much experience despite its youth and will remain hungry for more success.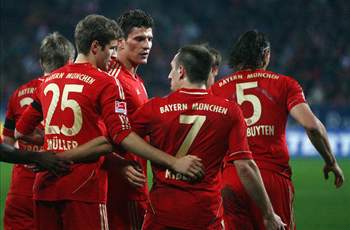 Hungry | Bayern's youthful desire is key
I believe we have a lot of power and quality in our team but even the best players have to show that every day. Talent alone isn't enough; there is much more to it. I think the character of our players is important because not only we are good football players but we have the right attitude. The coach has shaped the team to his liking and I think we are playing a good season.
Former Bayern coach Ottmar Hitzfeld recently said that you were as important to the club as Lionel Messi is to Barcelona, and Willy Sagnol described you as the only Bayern player who can't be replaced. Any comments on this?

MG: On one hand, it tells me that I am on the right track forward and that I am in good shape and form at the moment. On the other hand, I know very well how quickly things can change from positive to negative or vice versa in football. That's why I will always try to play to my best ability and to remain fit and healthy because that is most important. If I keep performing well, I will continue scoring goals and remain important for the team.
Strikers are measured by the number of goals that they score. But for you, is it more important to score goals or be successful with the team?

MG: It's true that strikers are measured by the amount of goals they score and the only way to defend your spot in a top team is to play well and score goals. Nonetheless, the team's success is always the most important thing. If you play in a team which has harmony and which functions well as a team and play successfully, the striker will receive far more opportunities to score and that's when scoring comes automatically.
Who were your role models as footballers when you were young?
MG:
I don't have any role models anymore. The only idol I ever really had was when I was between the ages of eight and 12 and that's Romario. On one hand, he was a striker like me and scored many goals, and thus represented what I wanted to become. On the other hand, it's special as a child I think that a player has a very similar name to yours. So I always saw a special connection between me and Romario which is why he was my childhood hero.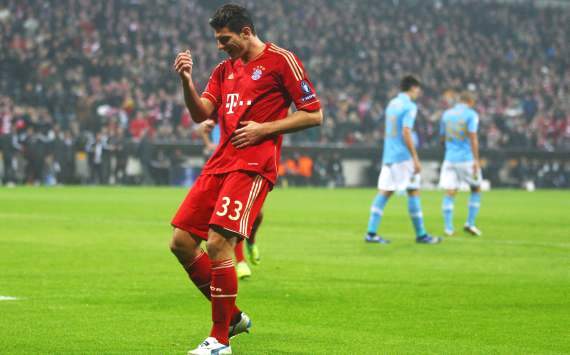 This is how I do it |
"I have my own personality and I don't try to copy anybody"
Now I don't have any idols any more but I do enjoy watching the international top strikers and watching them score their goals. However I don't try to emulate what they do since I have my own style now and authority. I have my own personality and I don't try to copy anybody.
You have been in excellent form in the current Bundesliga season - 16 goals in 17 matches. Fans in India are interested to know whether you have any special rituals before the matches?
MG: I think everybody does, it is part of the routine more than it is a ritual. It's all subconscious in my opinion. I, for instance, always put my left boot on before the right. I also always go to the toilet on the far left but it's not as if I plan to go there specifically. It's pretty automatic. I always conduct the same stretching exercise before the match but I think every football player does these things.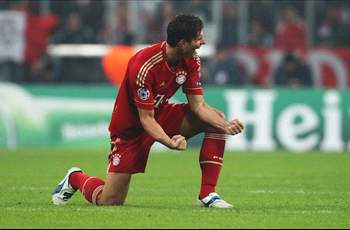 Best foot forward | Left boot on first for Gomez
Coming, of course, to your personal background. Through your father, you have Spanish genes. Is the German-Spanish combination something which made you deadly as an international footballer? How Spanish would you describe yourself as a footballer and as a human being?
MG: Currently the mixture seems to be quite good consider how well Spanish football is doing and how Germany is catching up right now. I believe these two teams will dominate football for the next few years. So to be a mixture of the two cannot be that bad! But I do believe that I am a German football player than anything else. I also know my life here playing for German clubs, German youth national teams. So I do believe I am a German football player, so to speak.
In my private life, obviously I love my family and my Spanish relatives too. When you have southern European relatives, you understand how heartfelt and emotional and loving they are. So I always look forward to seeing them and I love spending time with my family in Spain. I do consider myself in my private life to be half-German and half-Spanish.
The draws for the groups at Euro 2012 are out. Germany are in the toughest group along with Netherlands, Denmark and Portugal. What's your take on it?
MG: Not only the world of football and fans are looking forward to it, but so are the players. It is definitely the strongest group at the Euros with a great deal of quality. Three teams are very strong and then Denmark have absolutely nothing to lose and are therefore totally unpredictable. That is why it is a very difficult group.

Group of death | Draw makes Euro 2012 "interesting"
But I find that far more interesting than playing in a group with loads of underdogs where the fans are only discussing us how high your team will win. That wouldn't be as exciting as the task that lies ahead of us now. We all know everything is at stake from the very start. We all know we have to show 100 per cent. You cannot take it slow against any of these opponents. But you have to go full speed ahead from the start of the tournament. That will certainly be difficult but it can also turn out to be a great advantage.
There are many aspiring young footballers in India who want to become a top striker like you. What would you advise them to do?
MG: I don't think there is one secret to success. When I was young, I had many role models and, in particular, Romario, who I admired. I think the most important thing for a young player is to simply enjoy what he is doing. You need to enjoy being on the pitch and playing football because you can't perform well if you are not having fun. It's the same for professionals as it is for amateurs. But it is even more important for youth teams. I think every player is better when he is enjoying himself. So I think that is most important for a young player.
Catch India vs Bayern Munich On January 10, 18.00IST Only On Ten Action!
How do you stay up to date with football when on the move? With http://m.goal.com – your best source for mobile coverage of the beautiful game.