EXCLUSIVE
By Rob Stewart
Former
Chelsea
defender Franck Leboeuf believes that the Blues should treat Monday's match with Barclays Premier League pacesetters
Manchester City
as if it was an FA Cup tie in a bid to bolster their own title prospects.
Leboeuf, who spent five trophy-laden years at Stamford Bridge, feels that fifth-placed Chelsea's manager, Andre Villas-Boas, should go all out for victory against the leaders, but has warned the Portuguese coach to beware City counterpart Roberto Mancini.
"Chelsea need to win to close the gap but Manchester City are flying right now in the Barclays Premier League so it will be very hard to catch them so Chelsea will have to approach this like it was an FA Cup game," Leboeuf told
Goal.com
.
"City will try to get a draw. They will sit back and wait for Chelsea to make a mistake and get them on a counter-attack. Coming from Italy's Serie A, Robert Mancini will be an expert when it comes to tactics and so he will do his best to ruin any chance that Chelsea have.
"City will be tough opponents for Chelsea to cope with because of the power and the strength and the skill of the Citizens, but it is not impossible if they bring some craziness, try to attack and not try to be too calculated then they might have a chance of winning. It could be the turning point of the season."
Here the former French international gives Goal.com the low-down on where the game will be won and lost.
Didier Drogba v Vincent Kompany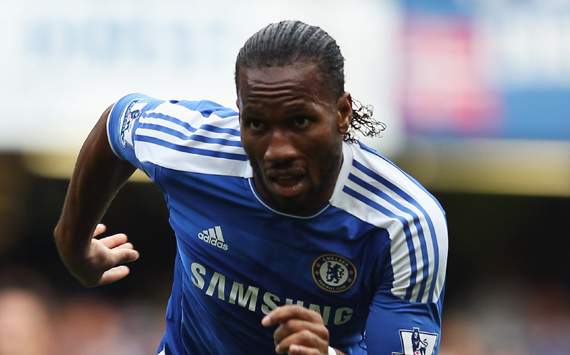 "It's funny but not so long ago lots of people were saying that Didier Drogba was at the end of his year and that the sun was setting for him but now it seems as though he can't stop scoring.
"He might not be as effective as he once was in terms of construction of the game but he showed against Newcastle and Valencia that he can be lethal in the box. He is simply amazing and there is no one better than him as a lone striker becase he is so strong.
"But there is a new dimension to Vincent Kompany's game this year now that he is skipper. He is their leader and he is fantastic in defence for them and he has formed a terrific partnership with Joleon Lescott.
"Kompany is an intelligent defender and he is physically tough but in Didier Drogba he will be facing someone who is on top form. Kompany will find it hard to deal with him. They are both very good players but the way Drogba is playing suggests that he will get the better of the City defence."
Daniel Sturridge v Gael Clichy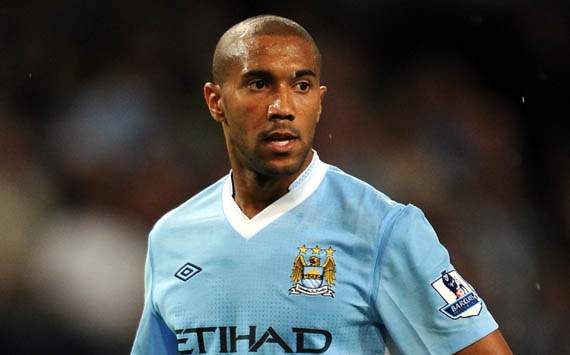 "I am so pleased that Daniel Sturridge returned to Chelsea after that spell at Bolton because I really wanted to see him back at Stamford Bridge and he has been one of Chelsea's key players this season.
"There were glimpses of what Sturridge could do with Chelsea at the start of last season but then he was amazing when he went on loan at Bolton and showed everyone what he could do with eight goals but it would have been the overall experience that will have benefited him.
"Sturridge creates a lot and now he just needs to be a little bit steadier in front of goal. In the league game against Newcastle he was man of the match so his confidence should be sky-high.
"He scored a goal and caused all sorts of problems on the left-hand side of the Newcastle defence. It will be more difficult for him against City because Clichy is a very good player who is in very good form at the moment.
"Sturridge is good at cutting inside his full-back but Clichy will be ready for him and he will try to push him back by bombing down the wing to overlap and that will give Sturridge plenty to think about.
"It makes things even more interesting that Sturridge used to play for City so he will be keen to show them what they are missing."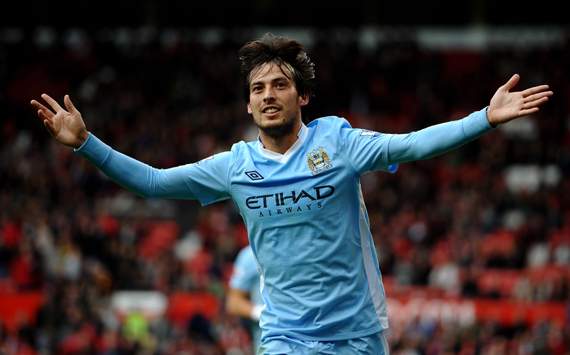 "David Silva is has settled into the Barclays Premier League so quickly, he reminds me of what Gianfranco Zola did when he came to Chelsea and became a club legend. Everyone thought it would take Zola ages to make the transition from Italian to English football but he adapted really quickly.
"That is because as well as being very skilful and technically excellent players they are both tough cookies and that makes a massive difference. They never complain even when they are subject to man-to-man marking when their opponents try desperately to stop them and they work really hard for their team.
"On top of that, Silva really benefits from the help he gets from Yaya Toure who really works hard behind him. Silva can always be confident that he can focus on attacking and does not have to do too much defending because Toure and Gareth Barry are behind him.
"They have enough experience and talent to make sure that he has to defend. That could be the solution and that is where Ramires comes in because he has the energy to turn attack into defence in an instant.
"They will have to keep their lines tight because Silva likes to float between midfielder and defenders. If they keep the gap at ten to 15 yards then it will be difficult for Silva to find space."
Frank Lampard v Samir Nasri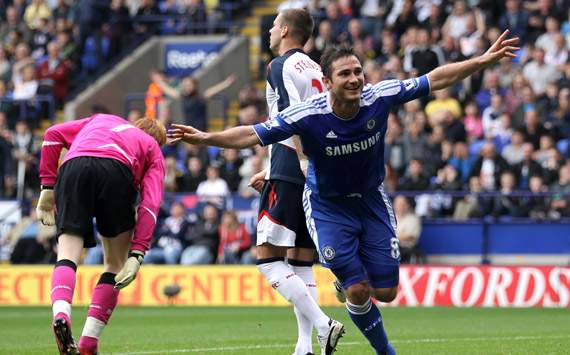 "The biggest compliment I can pay Frank Lampard is that he is one of the best players I have seen in a Chelsea shirt and he has the character and the ability to make a big difference in this game.
"He is good in possession and is always likely to score a goal because he never stops making runs into the penalty area. He will have to prove that he is not over the hill against City and he has the big-match temperament to make a big difference.
"Samir Nasri has been overshadowed by David Silva since he moved from Arsenal and it looks as though it is difficult to accommodate both players. Nasri started pretty well and had plenty of assists but now it is up to him to shake things up and become a vital player again like he was at Arsenal."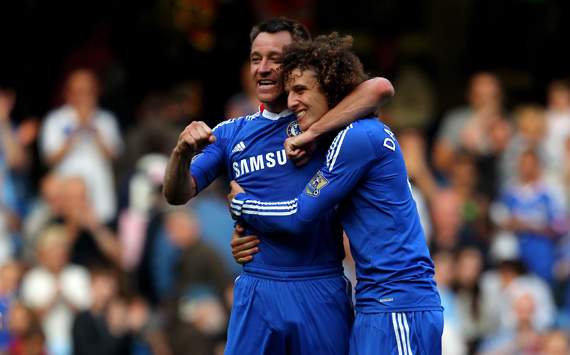 "The main problem for John Terry is to find somebody that really wants to fight alongside him to make a very good central defensive pairing. David Luiz has the potential to be the one but he has to start thinking more about defending rather than attacking.
"I know what I am talking about when it comes to working as a pair because when I was at Chelsea I was lucky enough to play with very good centre-halves who worked for me. There was Marcel Desailly, Steve Clarke and Michael Duberry who were great at marking their centre-forwards and that meant I had some free time.
"Edin Dzeko is a fantastic player and the way he played against Tottenham earlier this season really stands out and shows what he is capable of. I have heard him being compared to Mark Viduka and I can see why.
"At 6ft 4in, Dzeko is a big man whose hold-up play is good which is great for Sergio Aguero, he has good feet and although he has not scored since the start of November the four goals against Tottenham showed what he can do."
The Barclays Premier League reaches 650 million homes in over 200 countries worldwide.For further information go to www.barclays.com

How do you stay up to date with football when on the move? With http://m.goal.com – your best source for mobile coverage of the beautiful game.