DEBATE
By Carlo Garganese & Paul Macdonald
The footballer everyone is talking about in Spain and Brazil right now is Atletico Madrid star Diego Costa. The 25-year-old striker - who has been arguably the best player in La Liga this season, topping the
Pichichi
standings with 10 goals in eight games -
caused a storm last week when he pledged his allegiance to the World Cup holders.
Despite representing Brazil earlier this year in friendlies against Italy and Russia, Costa is eligible to switch nations as he has lived in Spain for more than five years and has not played a competitive game for the land of his birth.
But are the rules, which
Selecao
coach Luiz Felipe Scolari has branded "backward", fair?
Goal
's Carlo Garganese and Paul Macdonald go head-to-head over this contentious issue.
"FIFA MUST GET TOUGH AND USE COSTA AS AN EXAMPLE"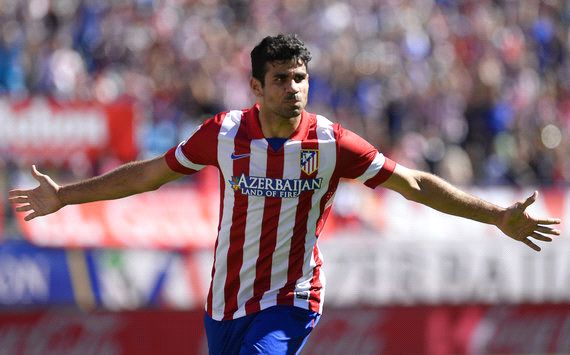 By Carlo Garganese
If Diego Costa plays for Spain, then we will have the official confirmation that international football is a farce. The Atletico Madrid striker appeared twice for Brazil as recently as March, in friendlies against Italy and Russia. The fact that he can be allowed to switch countries just over six months later makes a mockery of the sport.
Everywhere you look there are naturalised players who should not be eligible for their new nations. Over the last year, Qatar have called up 15 players who were not born in the Gulf state. The number of Brazilians appearing recently for adopted countries is embarrassing: Thiago Motta for Italy; Pepe for Portugal; Roger Guerreiro for Poland – the list goes on and on. As Fifa president Sepp Blatter warned in 2007: "If we don't stop this farce, if we don't take care about the invaders from Brazil then, in the 2014 or 2018 World Cup, out of the 32 teams you will have 16 full of Brazilian players."
The World Cup next summer is being hosted by Brazil – but instead of welcoming 31 other 'nations', Fifa may as well just employ the country's club teams from the Brasileiro.
Now is the time for Fifa to get tough and use Diego Costa as an example. Stricter eligibility rules are required – one of which must be that you cannot play full internationals for two different teams, competitive or friendly.
Have we entered a time machine back to the 1930s when Italy were winning the World Cup with Argentine
Oriundi
? Or the days of General Franco when Spain were fielding Hungary's 1954 World Cup star Ferenc Puskas and Argentina's Alfredo Di Stefano, who had also previously played for Colombia?
As with England's embarrassing and desperate pursuit of Manchester United teenager Adnan Januzaj, Spain must not be allowed to call up Diego Costa.
Follow Carlo Garganese on

"DIEGO COSTA IS NOT A PASSPORT FOR HIRE"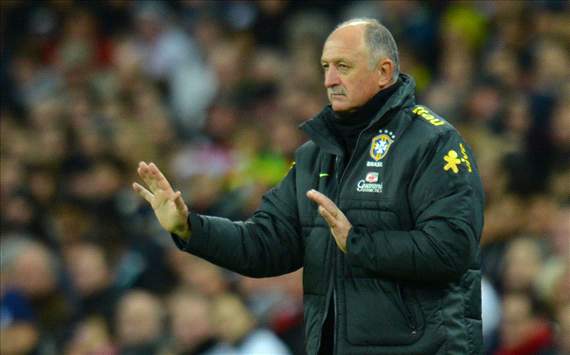 By Paul Macdonald
Diego Costa has lived in Spain for over five years, and has adopted Spanish nationality. Fifa regulation is as clear as it has ever been on the issue of players switching allegiance, and this example falls not only well within the confines of the rules, but of common decency.
Detractors point to the 25-year-old's substitute appearances for Brazil in two friendlies, but Fifa's stance on the merits of uncompetitive fixtures has never wavered. The issue doesn't lie with directives, but with where a player feels most settled, and most comfortable.
Despite excelling at Atletico Madrid, Felipe Scolari is patently unconvinced of Costa's talents. When the Confederations Cup came around in June, he wasn't considered, even after Leandro Damiao's late withdrawal through injury. At that point, the friendly 'issue' could have been circumvented, but Scolari didn't want to know.
Now, the world champions have come calling. What is Costa to think? A country where he has settled, developed and refined not only his playing style but his personality, want him to play for them at the World Cup.
This isn't an example of a Brazilian becoming a passport for hire, escaping to Africa or the Middle East in order to earn international recognition on a technicality. Fifa's recent alteration of their statutes has hugely restricted the concept of the international mercenary. For Costa, this represents a genuine change of heart based on personal circumstance.
Scolari's criticism of the conversion, likening Costa to Alfredo Di Stefano and Ferenc Puskas, is as old-fashioned as the era he is referring to. What is more likely is that Felipao feels that his diffidence has ultimately cost him the services of one of the hottest properties in European football. His Confederations Cup snub is to blame for that, not Fifa, and certainly not Costa.