The story behind the 'Miracle of Istanbul' in 2005 features in the latest of our series chronicling the extraordinary power of belief
Rafa Benitez, a stickler for the smallest details, took no chances when it came to lucky omens. For starters the Spaniard wore his favourite Tasmanian Devil underpants, bought for him by daughter Claudia, which he'd worn at pivotal moments of Valencia's league and Uefa Cup campaigns. He also had his lucky Mont Blanc pen which he'd insisted on carrying in his hand luggage on previous flights (to guard against it getting lost in transit). But best of all, Rafa played a little mind game with himself as he waited for one of the hotel's four lifts as his team prepared to leave for the match.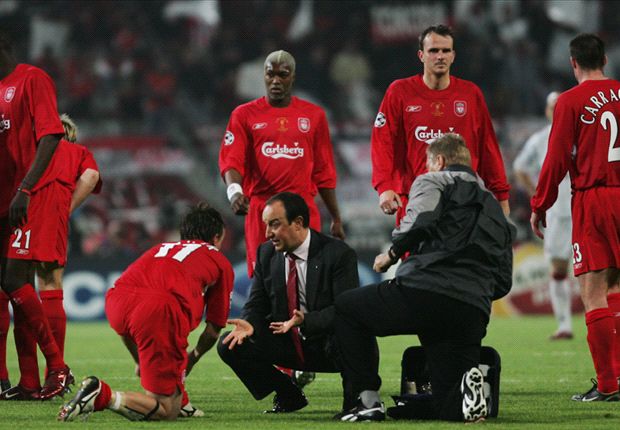 'Keep the faith' | Benitez relays the secret to victory
If elevator one arrived first, Liverpool would lose. Lift two, however, would assure victory, although its neighbour designated a draw after full-time followed by a loss on penalties (obviously). A ping from lift four meant a draw followed by a win on penalties. To Rafa's immense relief, elevator four landed. The rest is history.

'Join the conversation about unbelievable stories of believing at #startbelieving and for PUMA evoPOWER products visit:http://shop-eu.puma.com/gw/category?cgid=53300