A French kiss for luck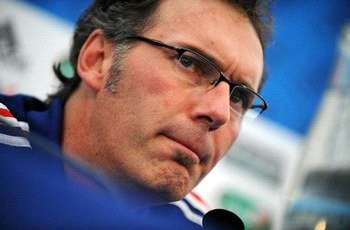 "My little superstition was more heartfelt"
"Some players have obsessive habits with their socks or their boots; some don't put their shirt on until they leave the dressing room," explained France defender Laurent Blanc, "but my little superstition was more heartfelt." The World Cup winner was referring, of course, to his habit of planting a smacker on the head of slaphead goalkeeper Fabien Barthez prior to matches at France '98. "I just think it's a bit odd, really," admitted coach Aime Jacquet, "but it doesn't do any harm, I suppose." Indeed not. France lifted the trophy as hosts, even though Blanc had to kiss Barthez's bonce as a nervous spectator because he was suspended for the final.
Touched by the Lord
Napoli players stroll past a wall of icons and saints as they make their way on to the Stadio San Paolo pitch, often touching them for luck. However, following a poor run of form during the 2011-12 season, the club's then-coach Walter Mazzarri demanded that the holy portraits be removed, reasoning that opposition players were touching them as well, and reaping the benefits of divine inspiration. Napoli had a woeful end to the campaign, dropping vital points and finishing fifth. Fans organised a petition during the summer, the portraits were returned and the club enjoyed one of their best seasons for years.
Leopards change their spots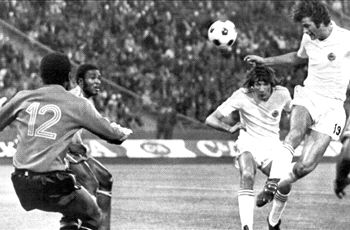 "You will feel like 11 Peles"
After Zaire qualified for the 1974 World Cup, the country's ruler, President Mobutu, summoned the players to one of his palaces, where he reaffirmed his belief that they would "run and hunt like leopards during your matches". Mobutu had already helped redesign their kit, complete with leopard motif, claiming that the yellow shirts "will make you feel like 11 Peles". If only the Zaire players had possessed as much belief as their leader. After conceding 14 goals, nine of them against Yugoslavia (pictured, right), and scoring none, they returned home in disgrace, with Mobutu informing them, "You've humiliated the whole nation," and pulling the plug on the team's training facilities. Which, as punishments from dictators go, wasn't too bad.
Join the conversation about unbelievable stories of believing at #startbelieving or for more information about PUMA visit: https://www.puma.com/footballclub