COMMENT
By Stefan Coerts
Georginio Wijnaldum's decision to leave Feyenoord for PSV has not made him a popular figure in Rotterdam. The fans of the Stadionclub do not so much blame the 20-year-old for his choice to depart, but rather are not amused that Wijnaldum has said farewell only to join one of the their biggest rivals. They'd much rather have seen the versatile youngster move abroad, a sentiment that was shared by the club's sporting director, Martin van Geel.
"You have to seriously consider it when a good offer comes in and a player has told you that he wants a new challenge. Obviously, we would have preferred it had he left us for a foreign club. There was plenty of interest from abroad. However, we opted to open talks with PSV after Wijnaldum had made it clear that he wanted to stay in Holland," Van Geel said on the club's official website.
Georginio Wijnaldum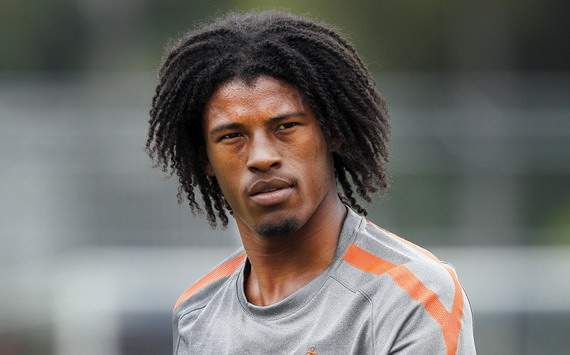 Factfile
Position: Attacking midfielder, winger
Date of Birth: 11 Nov 1990
Place of Birth: Rotterdam, Netherlands
Height: 1.75m
Nationality: Dutch

Stats
| | | |
| --- | --- | --- |
| Season | Games | Goals |
| 2006-07 | 3 | 0 |
| 2007-08 | 10 | 1 |
| 2008-09 | 33 | 4 |
| 2009-10 | 31 | 4 |
| 2010-11 | 34 | 14 |
Although the disappointment surrounding Wijnaldum's transfer to Eindhoven is understandable, the Netherlands under-21 international deserves respect instead of criticism for his mature decision to stay in the Eredivisie. The Rotterdam-born midfielder does not feel he's ready yet for an overseas experience and wants to continue his development in Holland.
"This is such a special day for me," Wijnaldum told
PSV TV
after completing his move on Monday. "I can still hardly believe it myself. I'm still young and think I can continue developing into a better player. That's why I have decided to stay in Holland. PSV always play for the league title and I would like to be part of that."
His comments not only illustrate that Wijnaldum is very aware of his own qualities and has a clear idea of where he's headed, but the winger has obviously learned from the mistakes of young compatriots in the past. Real Madrid's Royston Drenthe is one of his closest friends and the one-time capped Dutch international is perhaps the perfect example of a player who moved to a bigger league at too early a stage in his career.
The 24-year-old caught the attention of several European giants after some impressive performances at the 2007 Uefa under-21 championships, and eventually joined Real Madrid after only 29 Eredivisie appearances for Feyenoord. Drenthe has since been unable to secure regular first team football at Santiago Bernabeu, and is widely expected to be offloaded this summer. He once seemed to have a bright future ahead of him, but the wide player is now concerned about whether he'll be able to relaunch his career instead of marvelling about the things he has achieved.
Another comparable example of a player who left the Dutch league as one of the brightest prospects in Europe and now finds himself on the periphery is Ryan Babel. The attacker left Ajax at the tender age of 20 and initially impressed at Liverpool. However, he quickly lost his starting berth at the Premier League side and was sold to Hoffenheim last January. Only one goal in 15 Bundesliga appearances has done nothing to revive the Netherlands international's career, and Babel will be wondering what could have been had he stayed at Ajax for a few more seasons.
Naturally, there is no guarantee that Wijnaldum would have suffered the same fate as Drenthe and Babel had he moved elsewhere, or indeed that his move to PSV will prove to be a success. However, the chances of being afforded regular first-team football are far more positive at the Eindhoven giants than at a club like Zenit St Petersburg or Liverpool, two teams that were reportedly chasing the youngster's services as well.
PSV can't afford to spend €5 million on a player only to let him warm the bench, meaning that Wijnaldum is basically certain of a starting berth.



"

I'm still young and think I can continue developing into a better player. That's why I have decided to stay in Holland.

"





- Georginio Wijnaldum

The former Feyenoord star has stated that the chance to play for silverware and the prospect of playing regularly were the biggest factors behind his move to Philips Stadium, but Wijnaldum will also have had an eye on his international future when he opted to join PSV. He was first called up for Oranje for the friendly matches against Brazil and Uruguay earlier this summer and could well be one of the surprise inclusions in the Dutch squad for Euro 2012. Performing under the watchful eye of national team coach Bert van Marwijk in Holland will only benefit his chances of travelling to Ukraine and Poland.
Wijnaldum's decision does by no means imply that he will stay in the Eredivisie for the remainder of his playing days. At the tender age of 20, there is no rush to board an overseas plane. Georginio will earn a move to one of Europe's elite at a latter stage in his career, and he will be all the better for waiting.
Follow Stefan Coerts on