Although favourites
Spain
and
Brazil
have been drawn elsewhere, Group A could provide some of the juiciest encounters in the group stages of the
Olympic Games
.
Hosts Great Britain, or Team GB as they are known, face Senegal, Uruguay and United Arab Emirates as they go in search of gold at London 2012.
Goal.com
previews all four Group A teams, looking at which players may stand out and what surprises might be in store.
OVERVIEW
In 2002 Senegal caused a huge shock by beating reigning world champions France in their first match of the World Cup.
The country went on to reach the quarter-finals much to the delight of the nation and if they achieve a win over Team GB in their opening match expect similar surprise and celebration across the country.
Debutants at the Olympics, the Lions have been thrown into a group that promises no easy match. However, the squad will take pride in their recent 2-0 friendly victory over Spain.
Recent history suggests African sides do well in this competition: Nigeria and Cameroon both won gold, in 1996 and 2000, and Senegal will be hoping to follow in their footsteps this summer.
PLAYER TO WATCH
Ibrahima Balde scored the opening goal of the nation's 2-0 play-off victory over Oman that secured their qualification for the Olympics.
Having played such a key role the Senegalese striker - who has a Europa League winners' medal from his time at Atletico Madrid - will want to have a similar impact at London 2012 and could be a danger man.
COACH
Caretaker manager of the senior international side, Joseph Koto, has the advantage of little pressure on his shoulders compared to Amara Traore who was at the helm when the country flopped at the African Cup of Nations in 2012.
Group stage elimination will not be as embarrassing in the Olympics, of course, but the 52-year-old will be eager to avoid it at all costs and put on a good show.
PREDICTION
The African nation lack an internationally recognised figure of authority and many top quality players who could have been brought along (Papiss Cisse and Demba Ba, for instance) have been omitted.
A group stage exit looks likely for Senegal but, as they proved against France a decade ago, never rule the Lions out.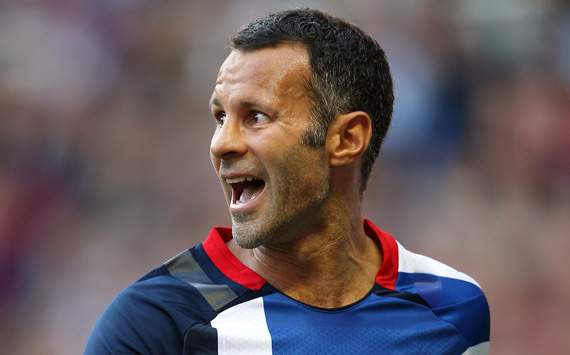 OVERVIEW
Football might be coming home but Team GB will need to work hard to ensure their homecoming does not turn into a disaster.
A group of players largely plucked from the outskirts of Premier League first-teams will be targeting a British gold medal for the first time since 1960, the last time the country opted to enter a squad.
Despite the team having a distinctly second-rate feel to it, there is still a lot of talent in the squad. The likes of Manchester United legend Ryan Giggs, Wales captain Aaron Ramsey and compatriot Craig Bellamy will play a huge role in the attacking third.
Daniel Sturridge is another on whom plenty of pressure rests and the Chelsea forward will be expected to perform. Another Stamford Bridge resident, Champions League final starter Ryan Bertrand will bring pace and precision on the left.
Meanwhile Micah Richards, one of three over-age players in the squad, will have the task of marshalling a defence that was shown to be weak in their 2-0 friendly defeat to Brazil this month.
Jack Butland was one of the few players to come away from that match with his reputation boosted, and the Birmingham City goalkeeper could be one to keep an eye on at the Games.
PLAYER TO WATCH
He may now be 38 but Giggs finally has a shot at winning a major international tournament as he reaches the twilight of his career.
His match-winning ability has waned but the Manchester United midfielder's command and influence over this young British squad will be crucial if the most decorated player in Premier League history is to add an elusive international medal to his crowded trophy cabinet.
COACH
One thing Team GB have that many other teams in the tournament do not is a manager experienced at guiding young players through major tournaments.
Stuart Pearce has been challenged with returning pride to the British Isles and the former Nottingham Forest defender has had an impressive five years as England Under-21 coach.
He took the young Three Lions to the semi-finals of the 2007 Uefa Under-21 Championships and then the final of the 2009 tournament, although they were thrashed 4-0 by a German team that included the likes of Mesut Ozil in the final.
PREDICTION
If Team GB can navigate this tricky group, that in itself will be a major achievement, particularly given their unconvincing form in their warm-up games. Although with home advantage, a bronze medal is not an unrealistic target.
However, the squad will need to show teamwork that has so far not been witnessed leading up to London 2012 if they are to win a medal for the first time since taking gold in Stockholm 1912.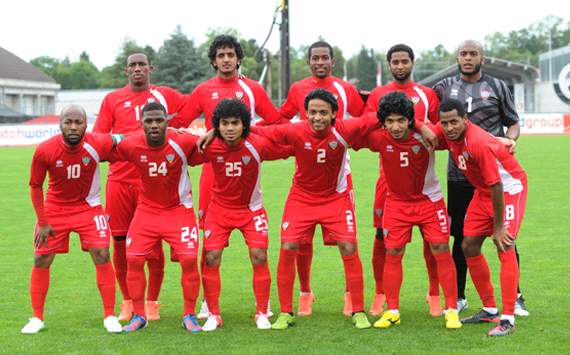 OVERVIEW
United Arab Emirates are without a doubt the underdogs of the group.
Senegal may also be debutants but it would be significantly more astonishing if the Arabic nation were to qualify from Group A.
However, their place at London 2012 is not undeserved: the UAE Under-23s were undefeated in all AFC qualification phases.
The highest placing at the Games from an Asian squad came eight years ago in Athens when Iraq were narrowly beaten by Italy to prevent them from picking up a bronze medal for their sterling efforts.
UAE currently have just one medal (a shooting gold) in their Olympic history. If this team can go just one further than Iraq and claim bronze it would be a monumental achievement.
PLAYER TO WATCH
With 89 caps and 27 goals to his name, Ismail Matar is the most experienced player in the young squad and the best candidate to lead by example.
The striker was player of the tournament and highest goalscorer when he helped UAE lift their first ever trophy, the Gulf Cup of Nations, in 2007.
Matar will need to be in similarly inspired form over the next two weeks just to lift the country out of Group A.
COACH
Mahdi Ali deserves huge credit for UAE's appearance in Britain this summer as he orchestrated their AFC qualification from scratch.
Having managed the country's Under-19s to AFC Championship success four years ago, he will be keen to use that victory to push his players beyond where they probably expect to finish.
PREDICTION
A group stage exit is not possible, but probable. Although they qualified confidently, Uruguay and Team GB will have players on a different level to what they have experienced.
Every year one team provides an underdog story that everybody loves, but unfortunately for UAE it is unlikely to be them.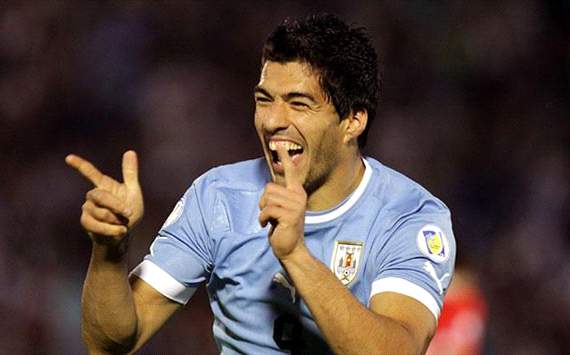 OVERVIEW
Argentina have won gold at the last two Olympic Games, but where in the world are the South American nation this year?
Partly to blame for the double-defending champions' absence are Uruguay, who have been reborn as a footballing giant and are a real force to be reckoned with once again.
The Sky Blues have won the gold medal in the men's football event both times the nation qualified, in 1924 and 1928.
Despite their lack of recent history in men's football at the Games, they start among the favourites thanks to their array of talent in each area of the pitch.
In attack Napoli forward Edinson Cavani, Liverpool's Luis Suarez and Palermo starlet Abel Hernandez will be huge threats, and familiar faces to many British fans.
Liverpool defender Sebastian Coates is another player who will hope to break home nation's hearts when the two teams clash in their final game of the group.
PLAYER TO WATCH
Who else but Suarez? The Anfield icon has 18 months of Premier League experience under his belt and two major tournaments where he has been pivotal to Uruguay's success.
Although he has had a turbulent last 12 months in England the forward has never stopped showing his world class footballing ability, scoring an audacious 60-yard goal to seal a hat-trick in the Reds' 3-0 win over Norwich City late last season.
If he comes close to reproducing his finest form it will be a tough task for any defender in Group A to stop the former Ajax striker in his tracks.
COACH
Oscar Tabarez is a coach of impeccable pedigree, having been in charge of the South American side since 2006 and been pivotal to their return to the footballing elite.
A World Cup semi-final two years ago was heralded as a remarkable feat for the small country, but the nation's victory in the Copa America last summer proved Uruguay are no one-trick ponies.
Whether he can guide this predominantly younger bunch to parallel triumphs is yet to be seen, but you would be a fool to bet against the former AC Milan and Boca Juniors manager.
PREDICTION
Suarez and Cavani make a mouth-watering strikeforce and their experience in major international tournaments could allow them to make a genuine surge for gold.
However, Brazil (who hammered them 6-0 in qualifying) or Spain (who rarely lose in the knock-out games) could prove just too good. A silver medal is an optimistic yet reachable goal.