EXCLUSIVE
By Jong Tae-Se
Hello everyone! I've been slacking off in the off-season.
When I say "slacking off", I'm mostly talking about eating too much good food at dinner. I don't have much time in Japan, so I'm enjoying the luxury of two great meals a day.
The other night I had skewers and Hiroshima-style okonomiyaki. Last night I had more pork skewers and curry rice. Today I had yakiniku and monjayaki.
They were all delicious, but if there's any problem, it's my teeth. In Germany they were hurting, but when I went to see a dentist, he told me it was all in my head and didn't even bother to examine me. When I returned to Japan and got examined, they found a huge cavity! I got it treated right away, but afterwards I could barely taste anything.
On top of that, I'm not sure if anyone knows but I fell into an even bigger problem.
Koln got relegated to 2.Bundesliga. It's not that I wasn't prepared to be relegated, but I imagined it would be a dreadful experience when it happened. Maybe it's because I haven't appeared in any matches, but I'm not that bitter about it. Rather, I feel that I've lost my emotions after experiencing relegation for the first time.
If we'd been unable to win even though I played, and I'd really sensed my own helplessness, then maybe the feeling of having lost would affect me more. But this time, it's a very difficult feeling to wrestle with. Since I came to Japan everyone's been treating me like I've been diagnosed with a tumor or something, but please don't worry about me!
There are probably people laughing about my situation when I'm not there. There are probably people who think it serves me right. It's easy to enjoy other people's misfortune. But I'm enjoying my run of bad luck, because it's not the kind of life one can easily experience!
It's certainly the case that after spending a year-and-a-half playing in the second division, when I finally had a chance to play in the top flight I fell back to where I was in the second division in just half a year. Maybe it's simply bad luck, but this is my life and it goes on. It's like Tupac said: "Keep your head up; things are gonna get easier."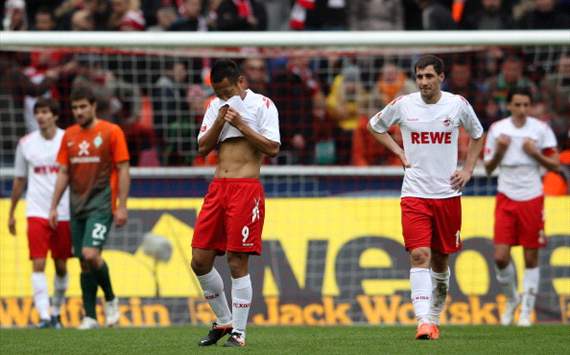 Philosophical Jong | The striker references Tupac, Confucius, Tokugawa and Darwin
When these sorts of difficulties fall upon me, Confucius' words give me strength: "The greatest honour isn't in not falling; it's in getting up every time you fall."
I also agree with the words of Ieyasu Tokugawa: "If thou only knows what it is to conquer, and knowest not what it is to be defeated; woe unto thee, it will fare ill with thee."
As he said, people who suffer through difficulties can still learn many things. Instead of becoming negligent and passive, I want to discover what I can do, what I can learn and what I can aspire to accomplish.
But in any case, this year it looks like the transfer market for Japanese players abroad is getting busy. The players who usually join me to eat curry around Dusseldorf look to be travelling further away. Now I'm feeling lonely! But in the middle of all that, everyone is paying attention to where Shinji Kagawa's next home will be. All of us are interested in where our fellow players are going, but even friends keep things secret from each other. It's a little disappointing. As a fan I look forward to hearing where Shinji goes.
I also hope from the bottom of my heart that Takashi Inui can play for a top-flight team this year. He's still got time on his contract so the transfer fee will be somewhat expensive, but as someone who played with him I wish him the best.
| | |
| --- | --- |
| "This year it looks like the transfer market for Japanese players abroad is getting busy. The players who usually join me to eat curry around Dusseldorf look to be travelling further away. Now I'm feeling lonely!" | |
It looks like Hiroki Sakai and Hiroshi Kiyotake will be coming to Germany as well.
Kiyotake's transfer has already been announced. In Germany, a certain team asked me repeatedly about his playing style, potential, and abilities. It goes without saying that he's been the subject of interest for well over a year.
As for Sakai, I haven't played against him so there's not much I can say about him here.
But what's worth noting about players going overseas is how young they are. As a college graduate, I think that the players who are able to play after graduating high school have a big advantage in gathering that experience. And players who can play winning football can fulfill their dreams of playing overseas. Whether they can succeed or not is up to them, but things look promising.
Lately I've heard a lot of older players complaining about younger players, but I think they're performing amazingly. Old guys like me have to work hard! And to the younger players, I want to pass this on from Charles Darwin: "It's not the strongest of the species that survives, nor the most intelligent that survives. It's the one that is the most adaptable to change."
I hope everyone travelling from the Land of the Rising Sun can adapt, survive, and succeed.
By the way, it looks like Kengo Nakamura also started writing for
Goal.com
!
"Papa" is my mentor and I'm looking forward to reading his column. I hope that many others will read it as well!
Of course, I hope you'll read mine too!
Follow Goal.com Asia on

and

for the latest in Asian footballing news, features, and analysis