Carlos Bilardo faced a tough job when he took over as Argentina coach from Cesar Luis Menotti after the 1982 World Cup. The hugely popular, chain smoking Menotti was regarded as one of football's romantics, whereas the irrational pragmatist Bilardo was regarded as a bit of a crank by many in Argentine football.
The new
Albiceleste
coach immediately banned his players from eating chicken, as he believed this would bring the entire team bad luck. Just to ensure that misfortune did not darken Argentina's door during the 1986 World Cup, he insisted on carrying a statue of the Virgin Mary to each match. It was at the Mexico tournament that Bilardo's eccentricities really came to the fore.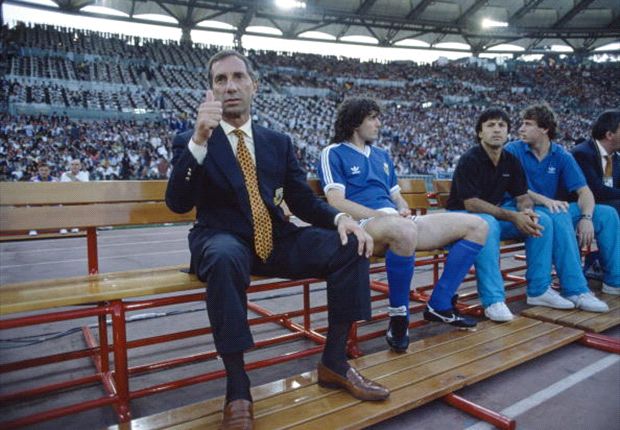 "Thanks for the floss" | Bilardo on the Argentina bench
On the way to their group stage match against South Korea, the team coach (which incidentally always played the same music; Bilardo's orders) broke down, forcing the squad to hastily summon a fleet of taxis to take them to the match. After seeing his side win, Bilardo felt compelled to inform his team that from now on, they'd travel to all their games in cabs.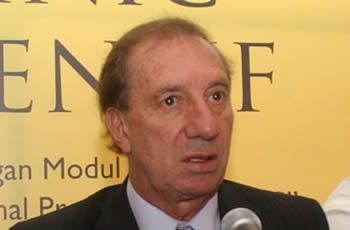 "There's absolutely nothing unusual in what I do"
He also insisted on wearing the same lucky suit, and after borrowing toothpaste from a player before their first game – which they won – he continued with his oral hygiene habit all the way to the final. His obsessive approach clearly paid dividends (and clearly had nothing whatsoever to do with the sublime performances of Diego Maradona) as Argentina won.
After he became Estudiantes coach in 2003, Bilardo instructed team officials to track down the woman who'd wished him luck before a game which his side won 4-1. He then insisted on calling her prior to every game. "There's absolutely nothing unusual in what I do," he claimed. If you say so, Carlos.
Join the conversation about unbelievable stories of believing at #startbelieving or for more information about PUMA visit: https://www.puma.com/footballclub