CUIABA


Population: 542,861
Location: Midwest

Welcome to Cuiaba for World Cup 2014
The smallest of all the host cities in 2014, Cuiaba provides a quiet escape for those wishing not to get caught up in the whirlwind atmosphere of the bigger venues.
In Three Words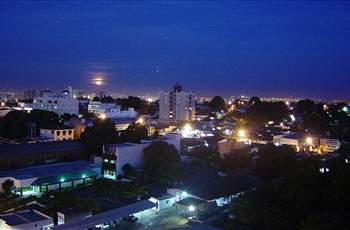 Heat, fishery &
Pantanal
Local History
The city was established in the 1720s after the discovery of gold in the nearby hills, and formerly used as a place to exile misbehaving politicians, Cuiaba's population remained around 50,000 until the 1970s when soy and rice production led to a massive swell in population.
Those industries have died down in recent years, but the city remains a popular destination for those looking for a more relaxing destination. Cuiaba serves as the capital of the Brazilian state of Matio Grosso and is located in the exact centre of South America.
Where To Party
To eat - Mahalo (below)
: Brazilian cuisine with a Lebanese twist, Mahalo offers several inventive dishes that are found rarely anywhere across the entire country. A friendly environment, with affordable dishes, those who are adventurous should flock here for a taste sensation.
To drink & dance - Anaue
: Translated to "Hello" in Guarani language, this welcoming venue looks to provide a Samba party with an indigenous streak running through it. Anaue can be booked as a venue for a private party, but is better when open during the week, with local DJs playing chilled-out music.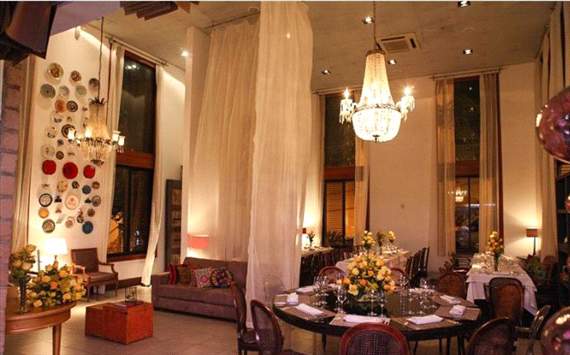 Famous Players

A cult hero in Brazil, Gaucho, is a striker little known around the world, but the hustle-and-bustle target man has one of the more famous tales in Brazilian football history. Playing for Palmeiras against Flamengo in 1998, Gaucho's side saw their goalkeeper Zetti pick up an injury that left him unable to continue. Having used all their substitutes, it was up to the striker to go in goal. The match ended 1-1, resulting in a penalty shootout, in which the striker incredibly saved two penalties (from Brazil internationals Aldair and Zinho) to seal a win for his side.
Famous Attractions
The Rondon Museum:
The region of Mato Grosso, in which Cuiaba is situated, was crucial in Brazil's past acting as a communications portal between the Amazon and the southern cities. This museum, dedicated to the man behind the innovation, Candido Mariano da Silva Rondon, tracks Brazil's indigenous past.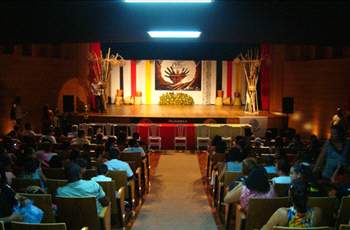 Cine Teatro of Cuiaba (right):
The Cine Teatro Cuiaba was inaugurated on 23 May 1942 and has room for 600 in its quaint Art Deco surroundings. The cinema was used as a political base in the mid-80s, but has returned to its usual use in recent years, while also including a small museum section, displaying several items from Brazil's cinema past.
Geodesic Centre:
Slap-bang on the middle of Brazil and at the top of a mountain, the Geodesic Centre is perfect for those who are interested in what really keeps the world turning and others who just want a stunning view across the surrounding area.
Did You Know?
Some say that the city got its name from a Portuguese man taking a bath in a local river using a plate made of coconut, named cuia. The stream carried it away, prompting the man to exclaim "Cuia ba!" ("the cuia is gone!").
Famous Citizen


The 16th president of Brazil, Eurico Gaspar Dutra, was a Cuiaba native, and one of the generals in charge of the soldiers on the Brazilian Expeditionary Force that entered World War II. After returning from war, the then-minister for war was soon elected president, a position he held until 1951.