Brasilia


Population: 2,609,997
Location: Midwest

Stadium: Estadio Nacional
Big Clubs: None

Welcome to Brasilia for World Cup 2014
Brazil's capital city has only existed for just over 50 years, but will be more than prepared to welcome the world by the time the 2014 World Cup kicks off.
In Three Words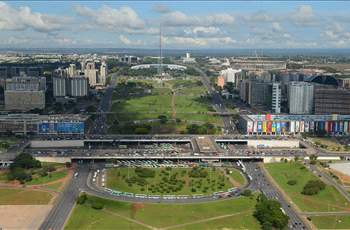 Policy, architecture & hiking.
Local History
Juscelino Kubitschek, President of Brazil from 1956 to 1961, ordered the construction of Brasilia, in order to set up a more regionally neutral federal capital, rather than Rio De Janeiro.
Lucio Costa, Oscar Niemeyer and Roberto Burle Marx oversaw an operation that saw Brasilia built in 41 months, from 1956 to April 21, 1960, when it was officially inaugurated.
According to legend, Italian saint Don Bosco had a dream in which he described a futuristic city that roughly fitted Brasilia's location. In Brasilia today, there are many references to Bosco and one church in the city bears his name.
Where To Party
To eat - Mangai restaurant
: A self-service buffet restaurant where patrons pay for what they eat by the kilo. All manner of traditional Brazilian dishes are on offer, for those who want to try a little bit of everything, or gorge on a new favourite meal.
To drink - Balcony 412
: A jazz bar, with happy hour from 18.00 Monday to Saturday, Balcony 412 tries to bring a little bit of New York style to Brazil, with American-themed decor throughout. It's not all drinking and dancing, though, as snacks, sandwiches and salads are available.
To dance - Cult 22 Rock Bar (below):
A bar and live music venue that is totally dedicated to the best of rock 'n' roll. The bar was opened in January 2011 in honour of a long-standing local radio show, if you like your music turned up to 11, this is the place for you.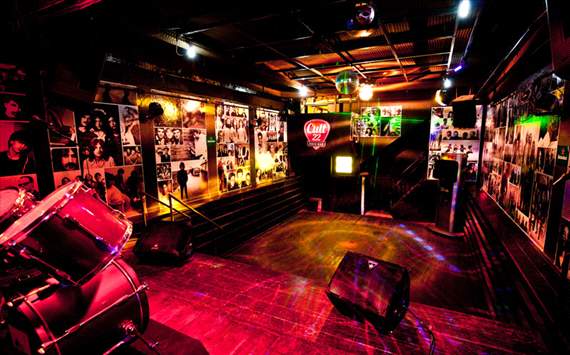 Famous Players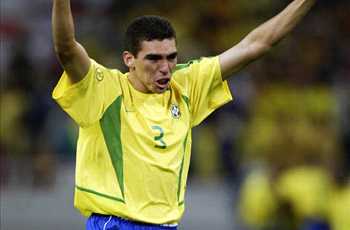 Despite the lack of major clubs in the capital city, some of the national side's greatest players in recent years have been born and raised there. Former Brazil captain Lucio was spotted playing for his local side in Brasilia before a move to Internacional, that led to a glittering career across Europe, playing for the likes of Bayern Munich and Inter. One of the
Selecao's
most gifted players of his generation, Kaka, also calls the capital city his home. The Real Madrid star left Brasilia for Sao Paulo in his childhood, where he began on the path to becoming a modern-day global superstar.
Famous Attractions
Memorial to President Kubitschek (pictured):
Many landmarks across the city are dedicated to the former Brazilian president, Kubitschek who founded the city in the 1950s. As well as the city's airport and a bridge that connects the northern and southern parts of the city across Lake Paranoa, a monument stands depicting JK, stood atop a pole looking into the distance, at the site that he is buried.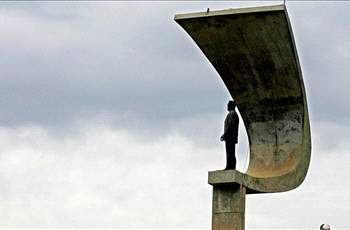 Square of the Three Powers:
In Portuguese -
Praca dos Tres Poderes
. This is a giant plaza in the centre of Brasilia so named as it is the home to the Congress Centre,
Palcio do Planalto
(Presidential Office) and Federal Supreme Court. The city museum is also located here for those wishing to know the full story behind Brasilia's history.
Cathedral
: One of the most striking religious buildings in the world, the Brasilia Cathedral is constructed of 16 curved concrete pillars, each weighing 90 tons, while inside sculptures of angels hang from the ceiling. Opened in May 1970, the building has become of interest to those of a religious background, but also people who simply want to take in the stunning architecture.
Did You Know?
The Square of the Three Powers is home to the world's biggest continuously flown flag. The Brazilian flag hoisted there weighs about 600 kilograms and is replaced monthly.
Famous Citizen

When not playing football, many Brazilians love volleyball, and one of the game's greatest

players is from Brasilia. Alexandre Ramos Samuel, or Tande, was part of the gold-medal-winning squad the 1992 Olympic Games in Barcelona. Tande and his team-mates couldn't live up to the expectation and finished fifth at the 1996 Games in Atlanta, but he switched to beach volleyball soon after and won the Men's World Beach Volleyball Tour in 2001, along with his partner Emanuel Rego.