ARENA PANTANAL, CUIABA


Opened: 2013


Official capacity: 42,698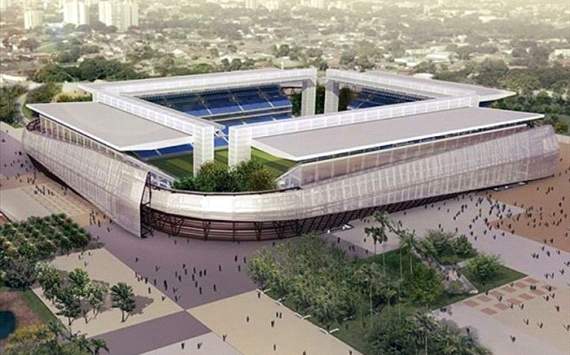 The Arena Pantanal has been nicknamed 'The Big Green' by locals
World Cup 2014 Matches
Jun 13: Group B3 vs Group B4, 23:00
Jun 17: Group H3 vs Group H4, 23:00
Jun 21: Group F4 vs Group F2, 23:00
Jun 24: Group C4 vs Group C1, 21:00
*times in CET
Located
The arena is located only two kilometres west of Cuiaba's city centre.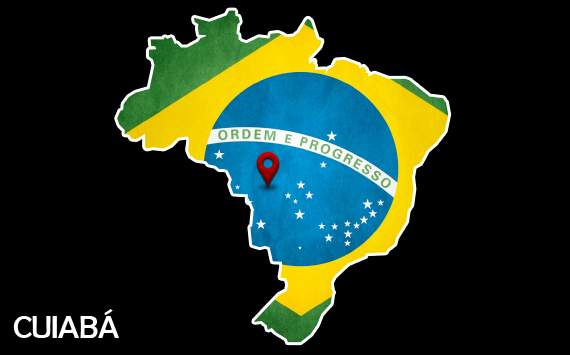 The stadium is located in Cuiaba, the most central city used for the World Cup

Renovation
Substituting the Verdao Stadium, the Arena Pantanal is a purpose-built stadium for the 2014 World Cup. Wood used to build the stadium has come from certified sources, while a clear emphasis has been placed on the importance of recycling leading to the arena being titled
'The Big Green'
by locals.
Completion Date
February 2013
Did You Know?
Once the World Cup is over, the stadium's capacity will be reduced to 28,000 and will be mainly used for exhibitions and trade fairs, although local club Mixto could make the arena their home ground.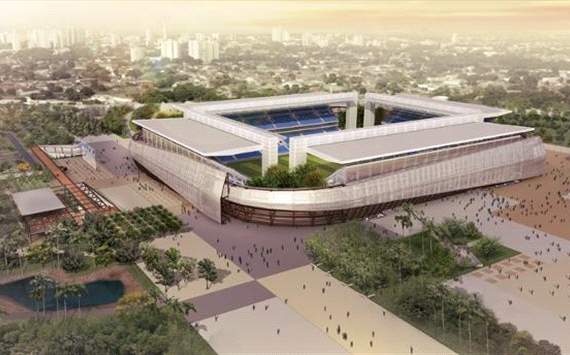 Arena Pantanal will host only group games at the World Cup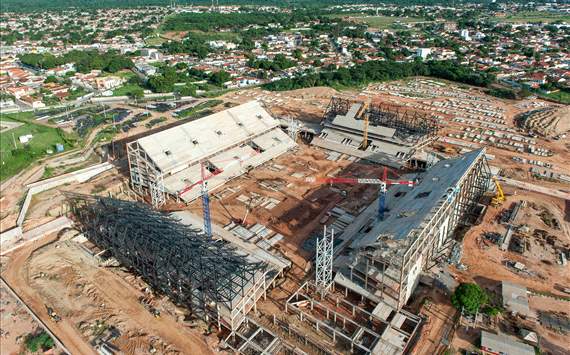 The stadium is brand new and has replaced the Verdao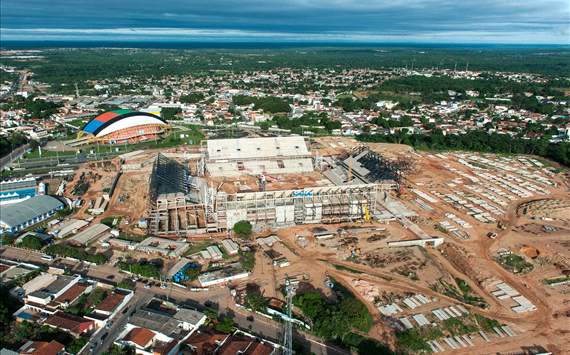 Arena Pantal is modelled on a traditional English stadium