These are two finalists who base their games on vastly different philosophies of football and it is reflected in the individual battles that will take place across the park.
Japan prefer a rather more patient build-up, drawing out their opponents before using width and their ability to change the pace of the game by virtue of their technical quality.
Australia on the other hand are a little more flexible in that they have players who can oscillate between a more precise game - albeit not to the level of their Japanese counterparts - or a more direct one, whereby their aerial strength and physicality come into play.
Ultimately though, it's hard to separate the two teams given the presence of established European stars in either roster and a healthy mix of young and old talent.
Goal.com
nonetheless looks at the match-ups that could prove decisive...
1. Sasa Ognenovski vs Ryoichi Maeda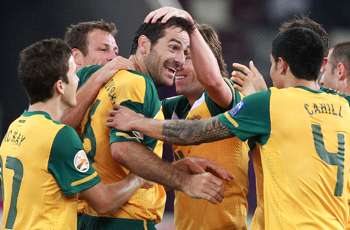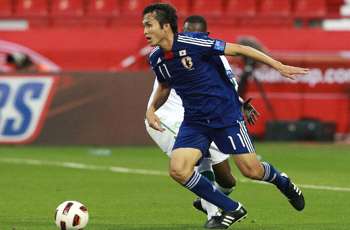 One of Japan's unheralded stars, Maeda has led the line superbly and chipped in with three goals, including a crucial strike against South Korea in the semi final. He offers a physical presence up front that his fellow attackers simply don't have, giving Zaccheroni a good balance in the final third. His strength will be put to the test against Ognenovski, who has steadily improved throughout the tournament and who thrives in tussles with centre forwards. He'll look to use his aerial strength to help cut off the supply to Maeda from wide areas.
2. Yuto Nagatomo vs Luke Wilkshire/Brett Holman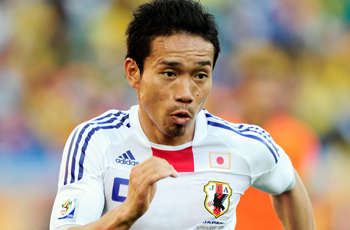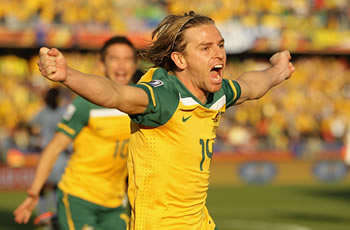 It'll take the combined efforts of Holman and Wilkshire down the right flank to stop the marauding Nagatomo, who is one of the form players heading into this final. His display against South Korea was outstanding and when he goes on those forward runs starting from within his own half, he is almost impossible to track. A hard worker, Holman will have to keep an eye out for the full back when not in possession, as well as look to get beyond a player who also takes care of his defensive duties superbly. If Nagatomo gets in-behind the Australian back-line too often, it could be curtains for the Socceroos.
3. Keisuke Honda vs Mile Jedinak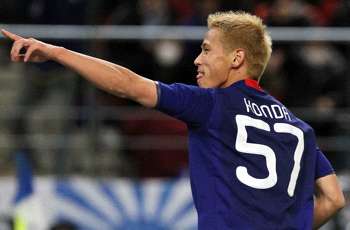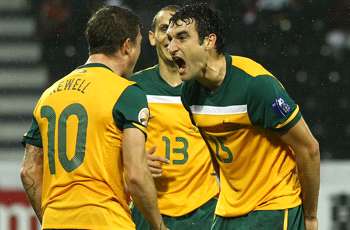 His offensive contributions have been more noticeable during the tournament but Jedinak is just the man to unsettle Honda with a few hefty challenges. Don't be fooled though: the CSKA Moscow midfielder isn't easily shaken off the ball and Jedinak will really need to throw his not inconsiderable frame around to disrupt the playmaker's game. A threat from range, Honda is also capable of playing those defence-splitting through balls if given even an inch of space outside the penalty area, so Australia's midfielder anchor will need to close him down at every opportunity.
4. Matt McKay vs Atsuto Uchida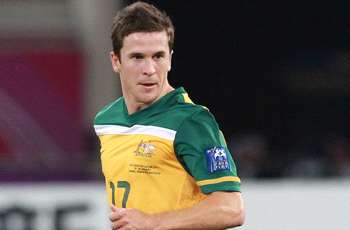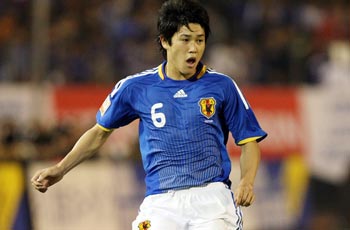 Uchida hasn't looked anywhere near as comfortable in defence as the Nagatomo and the right back could be in for a very busy afternoon if Matt McKay continues his outstanding form. The Brisbane Roar man has linked up effectively with both Harry Kewell and David Carney in the last two games, making the left flank particularly profitable one for the Socceroos. His ability to keep possession when under pressure and open up space for his teammates by drawing defenders in before moving the ball has been crucial to Australia's success over the past two games.
5. Eiji Kawashima vs Mark Schwarzer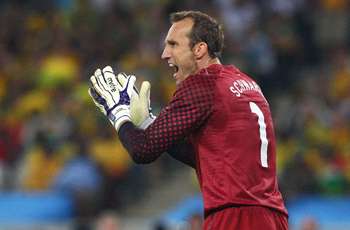 Whilst Kawashima hasn't been a beacon of consistency, he showed tremendous character during the penalty shootout against South Korea, where his saves snuck Japan home. After missing his side's final group game through suspension he returned and almost cost them a semi final berth, letting in two disastrous goals against Qatar in the quarter final. Nonetheless, he heads into this game on a high and is an excellent 'keeper on his day. Mark Schwarzer remains Australia's most important and consistent player along with Tim Cahill, consistently bailing his team out of trouble by doing the basics with supreme confidence and pulling off some truly incredible saves in high-pressure situations.
Follow Chris Paraskevas on

.
Keep up to date with the 2011 Asian Cup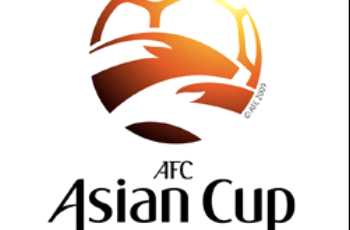 on our Asian Cup Homepage!