RUSSIA
By almost every measure, Russia's bid is the biggest. They will have to spend more and build more than any of their rivals to deliver the tournament to a country which has nine time zones, a population of 145 million people and is home to 180 nationalities.
In return, they claim, Fifa and its commercial partners will get the greatest opportunity to take the World Cup into new and unchartered territory, opening up vast new markets and leaving a legacy of sparkling new stadiums and an infrastructure for the sport.
Russia have taken on the mantle of favourites that was initially held by England and an increasingly feisty contest has emerged between the two rival bids.
England made an official complaint to Fifa over the reported comments of the Russia bid's chief executive, Alexey Sorokin, about London's problems with crime and binge drinking, remarks made in apparent contravention of the bidding rules.
The Russian bid has also received negative publicity over incidents of racism and sporadic outbreaks of hooliganism, which has played into a distrust of the British press.
Why they could win it
THE RIVALS
Netherlands/Belgium
Portugal/Spain
England
After a South Africa World Cup that broke new ground, the opportunity of handing the tournament over to the former Communist bloc is an attractive one to Fifa.
Russia is proposing a once-in-a-generation investment in infrastructure, which would transform sport across the world's largest nation, and bring football to backwaters stretching from the Polish waters to the Pacific coast. This plays to the tendency for Fifa executive committee members to think of themselves as social engineers on a grand scale.
No questions have been raised by Fifa over Russia's plans to build 14 stadiums from scratch – work on six has already begun – and the governing body have noted that Russia's prime minister Vladimir Putin has personally guaranteed all stadiums, costing a combined $6billion, will be built on time. The Russia Government has also guaranteed to underwrite free train travel for fans between cities.
Why they might not win it
After two novice hosts in 2010 (South Africa) and 2014 (Brazil), Fifa might be minded to opt for an easier ride where the stadiums, mature fanbase and transport links are already in place.
Russia has little experience of hosting major sporting events or welcoming millions of tourists each year, although it will get some practice when the 2014 Winter Olympics are held in the Black Sea resort of Sochi.
The country still has a 'closed' culture in comparison to its western competitors, even though the government has made moves to be more open by announcing that there will be visa-free travel for visitors in the country during a Russia World Cup.
Furthermore, there has been criticism from Fifa of Russia's transport and technology infrastructure and the challenge in upgrading these in time.
"The country's vastness and its remoteness from other countries, coupled with the fact that the high speed rail network is limited… would put pressure on the air traffic infrastructure," says Fifa in its report. "Any delay in the completion of transport projects could impact on Fifa's tournament operations and the proposed installation of temporary facilities could impose a high cost burden."
AMBASSADORS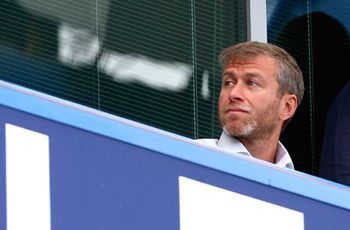 The star of the bid
Russa 2018 don't have an ambassador with the same global appeal as David Beckham for England or Johan Cruyff and Ruud Gullit for the Holland-Belgium bid.
Arsenal's Andrey Arshavin is the closest they have to a world superstar but an even more significant figure is in the background pressing the flesh and using his clout and A-list connections to drum up goodwill.
Chelsea owner Roman Abramovich is understood to have ploughed his own money into funding Russia's World Cup bid and has been a high profile delegate of the bidding committee at Fifa functions in recent months.
Sepp says
:


"I was there recently and what they presented is remarkable. Russia is not a country but a continent and Russia has big plans to expand"


- May 2010

How Russia might line up in 2018...
Akinfeev

Shishkin, Denisov, Vasin, Makeyev

Dzagoev, Mamayev, Ionov, Bilyaletdinov

Dzyuba, Bukharov

EXPERT VIEW
Wayne Veysey, Chief Correspondent Goal UK
"Compared to the safe and comfortable option of choosing England, a Russia World Cup is a voyage into the unknown.
"The country's organisational skills and ability to get things done are formidable. Russia has the political will to back up their financial muscle"
"But the Russia 2018 bidding team has made a smart move by differentiating itself from its western European competitors and making a virtue of being a new frontier with stadiums and transport infrastructure that are not yet established. It is not just what Russia can offer football but what football can offer to the largest nation in the world where there is a growing enthusiasm for the sport and where the majority of the population live in conditions a long way removed from the five-star luxury experienced by well-heeled visitors.
"One of the strengths of the Russia bid has been its unity, beginning with prime minister Vladimir Putin. The country's organisational skills and ability to get things done are formidable, and a nation rich in raw materials such as oil and gas have the political will to back up their financial muscle. Having spent five days in Russia two months ago, I have first-hand experience of the country's ambitions and desire to show the world what it has achieved since the collapse of communism.
"The question for Fifa executive members is: 'Will the Russia option be too risky?' You sense that, if any country can build world-class infrastructure in record time, Russia can."