World Cup? No worries mate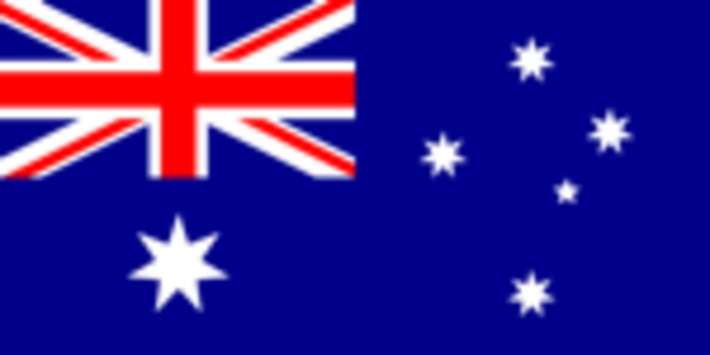 AUSTRALIA
If a stereotype exists outside of Australia about the land down under being a friendly, welcoming place for people of all races then it is being cleverly if subtly pounced upon by Football Federation Australia's PR machine.
The motto 'Come Play' along with its colourful surrounds and logo of two kangaroos playing football seems to suggest that the Aussie bid isn't taking itself too seriously, which in a way is reflective of one of the country's biggest advantages.
Australia's bid team has hammered home the fact that this is a particularly safe and accessible country for tourists and football fans, as well as a place where Fifa can expand its horizons and grow the game in a region where it desperately needs a spark.
Having said that, the squeaky clean aura that initially surrounded the bid has been soiled. Reports in the past that the FFA was set to pay large amounts of money to bid lobbyists and offered gifts to wives of the Fifa executive committee were cleared but left a sour taste in the mouth.
Meanwhile, there were clashes with other sporting codes over the use of stadia that attracted unwanted and rather embarrassing media attention around the world.
In truth though these are minor bumps on the road for what has been a smooth if unspectacular bid, with Australians quietly confident that they might be able to outrun heavy hitters Qatar and the USA.


Why they could win it
THE RIVALS
Japan

Qatar

South Korea

USA

First and foremost, the cumulative television audience in Asia for the World Cup was in the billions last time around and the continent accounted for the largest chunk of that audience at 32.2%.
The move from Asia to Europe between the 2002 and 2006 World Cups saw a 9% fall in the total television audience for the tournament.
Australia has an advantage in that it will boast friendly kick-off times for the majority of the Asian continent, which can only have a positive effect on those statistics. Given that a Fifa earn millions of dollars from attracting global sponsors based on such figures, it should be a key consideration in their decision (they admitted as much in their recently released reports on the bids).
Secondly, Australia represents an unconquered front for the Fifa machine, a potential bridge to developing the game further not only in Asia but Oceania as well (the latter in particular needs attention across all areas).
The 2000 Olympic Games meanwhile proved the country's capacity for hosting major sporting events, which it has a history of doing superbly well.
Why they might not win it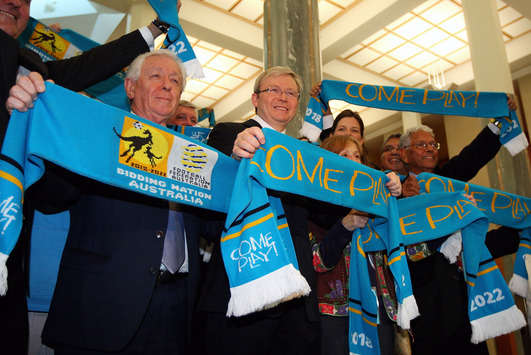 Geographical isolation from the rest of the world could present a bit of a problem, though tourists don't appear to have reservations about travelling half-way around the world to enjoy the country.
Will football fans be as willing to do so for a four-week tournament? It remains to be seen.
In truth, there's nothing fundamentally wrong with the bid itself other than the fact that it faces stern opposition on two fronts from both Qatar and the USA, who for their own reasons are two outstanding candidates.
Both boast wonderful infrastructure and virtually limitless resources, while Qatar's kick-off times won't be quite as exotic to European audiences and Fifa crucially forecasts that television ratings revenue won't be as affected by a Gulf host.
Meanwhile, Australia doesn't really have a 'Wow' factor about it that it's two biggest rivals do: the US, with the rapid growth of football via the MLS and men's national team, could become a truly major player in world football if given another chance to host the World Cup while Qatar's infrastructure and dedication to bringing the tournament to the Middle-East is inspiring.
AMBASSADORS
The Stars of the Bid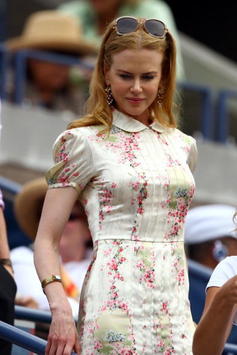 Certainly no ambassadors that command the football pedigree of the likes of David Beckham or Zinedine Zidane but Hollywood stars Nicole Kidman and Hugh Jackman are instantly recognisable and universal faces that are not to be scoffed at.
Nonetheless, you get the sense that this bid doesn't have a constant ambassador who is dedicated to championing the cause of the bid.
Instead varying degrees of celebrities ranging from local politicians to Franz Beckenbauer offer words of endorsement before moving on to other commitments.


Other ambassadors: Steve Waugh, Kate Ellis, Kristina Keneally, Kevin Rudd, Lucas Neill, Harry Kewell, Elle Macpherson, Liz Ellis, Mark Schwarzer, Tim Cahill, Julia Gillard, Cathy Freeman, Aaron Mokoena, John Aloisi, David Moyes, New Zealand All Whites, Mark Webber, Ian Thorpe, Desmond Tutu, Marco Bresciano, Robbie Fowler
Sepp says:


"You can say we've been to Asia for the World Cup but Australia is something very special because it is quite a continent in itself. I think it would be a wonderful achievement if this can happen"

- May 2008

How Australia might line up in 2022:
Mitch Langerak;

Rhys Williams, Luke DeVere, Matthew Spiranovic;

Tommy Oar, Ben Kantarovski, Mustafa Amini, Matthew Leckie;

Kofi Danning, Kerem Bulut, Eli Babalj
EXPERT VIEW
Chris Paraskevas, Goal.com International
"The fact is, there's nothing wrong with the Australian bid itself: it is an incredibly safe option for Fifa, who can kill a number of birds with one stone"
"The fact is, there's nothing wrong with the Australian bid itself: it is an incredibly safe option for Fifa, who can kill a number of birds with one stone.
"Whether it's boosting Asian television audiences, expanding the game to a new frontier or simply improving the governing body's image by gifting the tournament to a country that is probably considered an outsider, Fifa really need to ask themselves why they shouldn't bring football's showpiece event down under.
"Of course, much will depend on the political machinations involved in the bid process and on that we really can't comment. The big question is whether FFA chairman Frank Lowy and his staff have made a lasting impression on the Fifa executive committee behind the scenes, as it'll ultimately be their votes that count at the end of the day."