Tech it or leave it
Japan
It was 2002 when Japan joined with South Korea to hold Asia's first ever World Cup. But despite the tournament eventually being regarded as a success, there were some disappoint elements in Japan who felt that they could have hosted it on their own.
Now Japan is a nation that feels it deserves a chance to host a World Cup it can call its own.
The Japanese proposal is defined by its pledge to bring the Fifa World Cup hurtling into the modern world, with a host of new technological innovations.
Why they could win it
THE RIVALS
Qatar
South Korea

Australia
USA
Japan is the land of state-of-art technology with an economy build on innovation.
From creating an 'app' which spectators can use to instantly access information on players when pointing it towards them, to installing 200 high definition cameras around the pitch to offer a full 360 degree perspective on the game, Japan are promising no less than a football revolution.

Japan's high speed trains, world-class hotels and
decent record on security and crime will also appeal.
And don't forget, Japan is known as one of the most comfortable countrys to visit. The climate is calm and people are known for their friendliness.
Why they might not win it
The main problem is that it was just eight years ago when Japan held the tournament. If Japan win the right to hold the World Cup it could be seen unfair for some people.
So the Japanese media and much of the nation remain quite pessimistic. Nevertheless a strong campaign would build up support for a future bid.
AMBASSADORS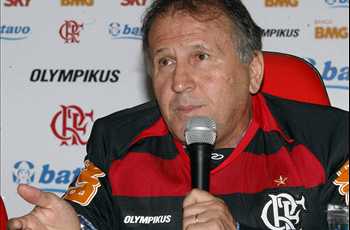 The star of the bid
Coaches and players with strong connections to the J-League such as Zico and Ivica Osim are backing the bid.
Zico - known as the 'God of Soccer' in Japan has spearheaded the campaign. Also Guido Buchwald , Osim and Dragan Stojkovic support Japan's bid. They all coached Japaese clubs and teams so they are fully committed to improving Japanese football.
Other ambassadors: Ivica Osim, Guido Buchwald, Zico, Dragan Stojkovic, Philippe Troussier, Shunsuke Nakamura, Makoto Hasebe, Keisuke Honda, Alberto Zaccheroni, Patrick M'boma and many J-league players.
Sepp says:



"Japan is a powerhouse in football, qualifying for the World Cup in 1998 for the first time and then organizing the World Cup in 2002"


- May 2007

EXPERT VIEW
Takashi Sugiyama, Goal.com Japan
"Honestly speaking, it will be difficult for Japan to hold the tournament. Many feel it is simply too close to 2002 for another World Cup in Japan. Other countries have been waiting longer than Japan - and most Japanese agree.
"If Japan will be allowed to host the tournament, football culture in Japan and Asia will grow"
"But if we got chance to host it, we are fully ready for it. Infrastructure is perfect and we already have the experience to invite football fans from all over the world.
"The Japanese bid committee showed the plan to build the big stadium called ''Ecology stadium'' very near to Osaka station, one of the biggest stations in Japan. But it is just a plan. I cannot see how they are serious about it.
"If Japan will be allowed to host the tournament, football culture in Japan and Asia will grow.
"Of course it is growing no matter if host the World Cup or not - which looks unlikely."