Searching for the Seoul of football...
South Korea
The slogan of Korea 2022 is 'Passion That Unites'. It means that an event like the World Cup can bring the miracle of unifying the world, not just South and North Korea, via football.
Korea already proved that it can host major sports events with the 1988 Olympics in Seoul and by co-hosting the 2002 World Cup with Japan. As Sepp Blatter himself said when he visited in November: "If somebody asks me if Korea can host the 2022 World Cup well, I would answer that I'm 100% sure they can."
Football in Korea has grown rapidly since the 2002 event. Park Ji-Sung (Manchester United), Park Chu-Young (AS Monaco), Lee Chung-Yong (Bolton Wanderers), Ki Sung-Yueng & Cha Du-Ri (Celtic) are playing in big European leagues. In 2009, the Under-17 and Under-20 national teams reached the quarter-finals of their respective Fifa tournaments. The 2022 World Cup would be a great opportunity for Korean and Asian football to grow again.
Why they could win it
THE RIVALS
Japan

Qatar

Australia
USA

Korea has cutting edge stadiums and facilities like hotels, transportation and communications so they could literally host the World Cup right now. Players and fans can move anywhere in the country in three hours by train so there will be no problems with travelling or transportation.
In 2002, fans came out on the street and showed enthusiastic support. This means excitement for the World Cup is already assured. Blatter added: "We all remember the 2002 World Cup as an exciting festival for everyone."
The World Cup is not just a sports event, it always has contributed to world peace and harmony. We could see different races and ideologies become one in the World Cup. Korea, which is the only divided country in the world, could be the best place to host the tournament for this reason.
Korea is considering hosting some of the games in North Korea. If this could happen, tension between South and North Korea will be reduced. When fans from all over the world visit North Korea, we will be able to see the country open itself up to the wider world a little bit.
Jung Mong-Jun, vice president of Fifa, gave up running for president of the organisation and instead devoted himself to the 2022 bid. He also reconciled with his political enemy Bin Hammam, president of the AFC, to help persuade Fifa members.
Why they might not win it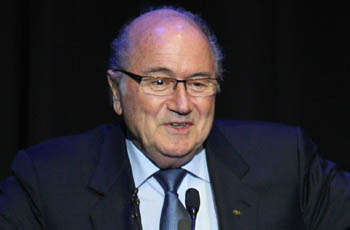 Korea already hosted a World Cup since the turn of the millennium, so some voters might believe it is too early to take the event there again just 20 years later.
Also, Japan is vying to become host again in 2022 so Korea does not have more merits except in global political terms, with the prospect of bringing North Korea into the fold.
The Australian and Qatari have merit in that they have never hosted a World Cup. In contrast, the United States can point to a popular tournament there in 1994, which is also recognised as the most successful World Cup commercially.
AMBASSADORS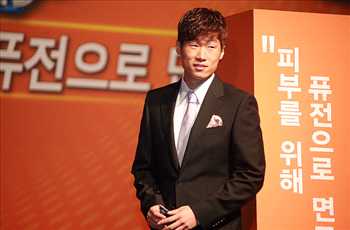 The star of the bid
Park Ji-Sung, the Manchester United midfielder, is not just a Korean star but also famous across Asia. In Manchester, he is well known as a cult hero.
He was main member of 2002 national team that reached semi-final and captain of 2010 national team that reached second round for the first time in away WC. He is definitely has most powerful influence in Korea.
Other ambassadors: Asian football legend Cha Beom-Geun, actors Jeong Jun-Ho, Jeong Gyeong-Ho, Jo Yun-Hee & Kim Yeong-Cheol, singer Kim Heung-Guk.
Sepp says
:


"I expect hosting the World Cup to contribute peace to a divided country. I'm 100% sure Korea has ability to host a successful World Cup"


- November 2010

EXPERT VIEW
June-Hea Hahn, KBS commentator
"The 2022 World Cup in Korea would be able to contribute peace in northeast Asia and the world. Some of the games could be hosted in North Korea, it would be a very meaningful tournament"
"Traditionally Korea is the biggest name in Asian football. They're superior to Australia, Japan and Qatar who also are members of the Asian Football Confederation.
"Recently, the Korean national teams at various levels have recorded fine results in major Fifa tournaments. The last 16 at World Cup 2010, the quarter-finals in the Under-20 and Under-17 tournaments in 2009.
"In club competition, Korean clubs Pohang and Seongnam have won the AFC Champions League two years in a row.
"These records prove that Korea is the most qualified World Cup host, at least in footballing pedigree.
"Football, especially the World Cup, is the most exciting and popular event in Korea. If Fifa wants to see World Cup fever, Korea would be the most guaranteed choice. It has already proven that in 2002.
"Various players like Park Ji-Sung, Lee Chung-Yong, Cha Du-Ri, Ki Sung-Yueng, Lee Young-Pyo, Lee Jung-Soo, Son Heung-Min and Kim Bo-Kyung are showing their abilities all over the world. They are the real ambassadors of Korean football.
"Facilities like stadiums, broadcasting facilities and other environments are fully prepared in world class standard as well.
"The 2022 World Cup in Korea would be able to contribute peace in northeast Asia and the world. Some of the games could be hosted in North Korea, it would be a very meaningful tournament.
"The only shortcoming of the Korean bid is that they hosted the tournament in 2002. If Fifa wants a fresh choice, Australia could be the winning bid. But taking into account all the various aspects of the bids, Korea has a good possibility to host World Cup 2022."