Pele: Useless without his lucky shirt
In the mid-1960s, Santos and Brazil legend Pele just couldn't work out why his form had slumped so badly. Then he twigged: it was obviously because he'd given his lucky shirt to a Santos fan. The garment was tracked down and returned to its owner, and Pele's form returned once more to its sublime best. There is a devilish twist to the tale, though. Pele's shirt detective had actually just handed 'The King' the shirt he'd worn in the previous match. Mind over matter.
"And I'll have that soap and shower cap, too"
In Brazil, Botafogo players could never understand why striker Sebastian 'Loco' Abreu would always run into the showers after every match in which he scored. The reason was simple: the superstitious hitman believed he needed to shower in the same place each time. If his favoured cleansing spot was occupied, Abreu would angrily wait until his team-mate had finished scrubbing himself – or just throw him into another cubicle.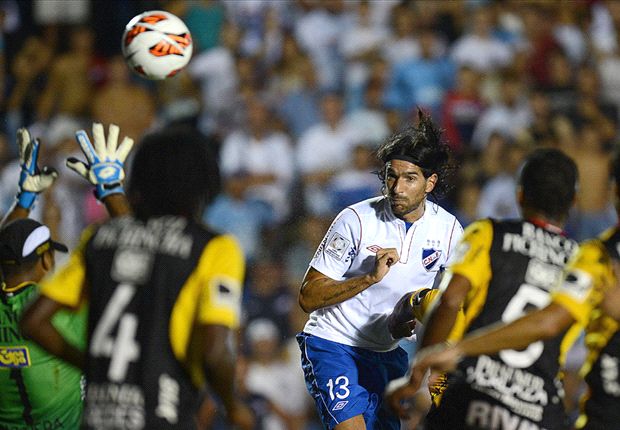 Sebastian Abreu's showering routine pays dividends
Blade loses razor
When Sheffield United kicked off their FA Cup campaign in January 1993, striker Alan Cork made a pledge not to shave until the Blades' FA Cup run came to an end. It proved to be a bold move, especially as United made it all the way to an April semi-final against city rivals Sheffield Wednesday. By then his tousled grey and white facial hair had grown to the size of a rhododendron bush. Cork said: "I hope that after today, I'll have reason to grow it for another few weeks." Sadly, Cork had to deploy his razor quicker than he'd have liked, after Wednesday ran out 2-1 winners. But at least he scored the consolation in front of hundreds of Blades fans sporting false beards.
Join the conversation about unbelievable stories of believing at #startbelieving or for more information about PUMA visit: https://www.puma.com/footballclub/global/en/bootlab/evopower