Football fans can get rich this summer to the tune of $100 million courtesy of Goal.com's official betting partner
Titan Bet
. Put your World Cup knowledge to good use to predict the outcome of all 64 matches and you could win an incredible sum of money. Whoever gets closest to the magical 64 will win a guaranteed $1 million.
It's simple, it's fun and with some fabulous runner-up prizes there's an incentive for everybody to play along. Applicants have between now and until 24 hours before the World Cup kick-off on June 11 to make their predictions - so what are you waiting for?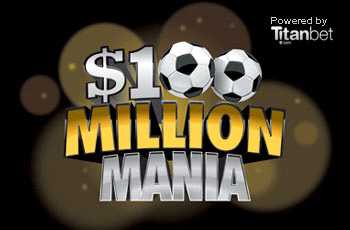 Ron Elwell
Goal.com CEO
"Have you always reckoned you knew more than the so called experts? Now's your chance to put your money where your mouth is and get rich beyond your wildest dreams! We know Goal.com readers are the most knowledgeable on the planet so challenge your friends in this mega competition to prove once and for all who really is the smartest of them all."

David Mole
Goal.com's Betting & Odds Expert
"Nothing of this magnitude has ever been attempted before in the betting industry and the $100 million prize is simply staggering. Winning the grand prize may be a tough ask but unlike the randomness of a lottery with this competition your football knowledge can help you scoop a guaranteed $1 million. What if your hunch was right and you didn't enter? What about if your hunch was correct and you DID enter? How would you spend $100 million?"

Patrick Reilly
Goal.com International's Betting Editor
"You may think you need to be Nostradamus to guess all 64 games correctly but with a guaranteed $1 million prize for the person who comes closest there is a reason for everybody to get involved. World Cup 2006 featured 15 draws from 64 games while WC 2002 had 16 from 64. Spot a pattern? Get studying and you might just be $100 million richer comer July 12."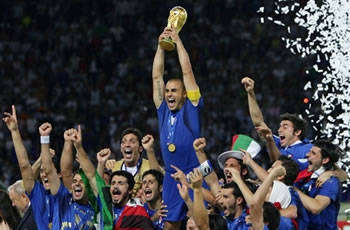 Marc Kenigsberg
Euro Partners Marketing VP, official promoters of Titan Bet
"Titan Bet is thrilled to be taking an active part in the South Africa 2010 games and we anticipate an overflow of interest in the $100 Million Mania competition from football fans worldwide. What's more, partnering with Goal.com allows us to get the word out on this fantastic promotion to as many fans as possible."
Taking part couldn't be simpler. All you have to do is follow the four step plan:
1) Fill in the 64 match prediction form on the Titan Bet site
2) Activate the form via a confirmation email sent by Titan Bet
3) Join and register an account at
www.titanbet.com
4) Place any bet for any amount on any sport
That's it! You can edit your predictions right up until the 24 hours before the first match kicks off on June 11th. Somebody has to walk away with a guaranteed $1 million so why not you?
Click
here
to sign up for a shot at the biggest prize in sport this summer.