With the World Cup fast approaching many people will be looking to organise a sweepstake for the tournament.
Each participant in the sweepstake is assigned a team or two for the tournament and often a small buy-in is agreed per team ensuring there's a prize pool to be awarded when the winners are crowned in Rio on 12th July.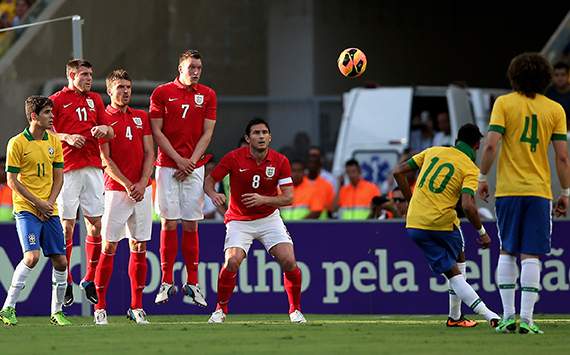 Betway now offer a straightforward service which will organise your sweepstake for you.
There's no need to deposit any money, just sign up for the service, select how many participants will be involved and the prize pool structure, either winner takes all or the top three positions.
You can also enter into a free sweepstake if you prefer
. Upon signing up each person will be allocated one of the remaining teams at random, or more than one if there are fewer than 32 players involved.
For those that do want to add a wager per team into the equation, there are also some novelty options which can be included such as 5% going to the team that gets the first red card, the team that concedes the most goals or the team that scores the first penalty of the tournament. These can be added in at the organiser's discretion and there is no limit o the number of sweepstakes you can enter.
All that is left is to invite your fellow participants and enjoy the feast of football ahead!
You can sign up for a sweepstake account here
Terms and Conditions
- To register or enter into a Brazil 2014 Sweepstake the participant must be over the age of 18.
- There is no limit to how many Sweepstakes a participant can enter.
- All Sweepstakes will run until the World Cup winner is decided at 16:00pm BST on Sunday 13th July, 2014.
- All Sweepstakes are the responsibility of the Sweepstake owner.
- All prize pool payout/s are the sole obligation of the Sweepstake owner
- Any disagreements regarding prize money and/or distribution of prizes is external of Betway and must be dealt with privately between participants.
- Betway is not accountable for the payment or distribution of funds between participants and Sweepstake owners.