Every Friday Goal.com writers from around the world provide exclusive local analysis and a tip on a match of their choice. This week we have predictions from Africa, Brazil, Germany, Turkey and the USA. If you've got a tip you'd like to share leave us a comment below.

Andre Baibich, Goal.com Brazil Match Odds:
Botafogo 2.14, Draw 3.23, Cruzeiro 2.94
"In a match that features two of the top clubs of this Brasileirao, Cruzeiro can confirm their fantastic form. The team is getting better every round and they are now in third place, just a point behind leaders Fluminense and Corinthians. Botafogo are strong at home, but does not have enough quality to cope with Cruzeiro's stars such as Montillo and Thiago Ribeiro."
Tip:
Cruzeiro to win away @
2.94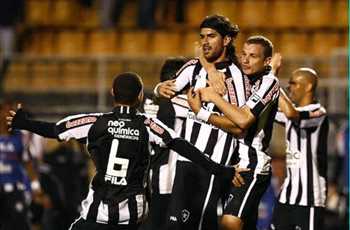 Ceyhun Bayel, Goal.com TurkeyMatch Odds:
Trabzonspor 1.29, Draw 4.53, Manisaspor 8.28
"Trabzonspor are in top form in terms of scoring, especially at home. They scored 11 goals in four games and scored nine goals in two home games. Their forwards were magnificent last week against Ankaragucu. When we look to Manisaspor, we can see the opposite situation. They have zero points in four games and conceded 11 goals. Last week they fired their manager and they will go to Trabzon with a new one. With respect to these situations of both teams, it can be said that Trabzonspor will beat Manisaspor by more than a one-goal margin."
Tip:
Trabzonspor (-1.5 handicap) @
1.86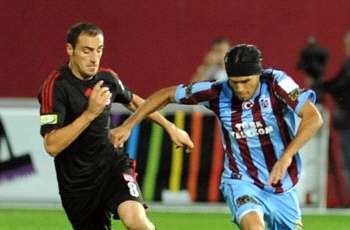 Dennis Weinacht, Goal.com GermanyMatch odds:
FC St. Pauli 3.65, Draw 3.47, Hamburger SV 2.04
"This is one of the greatest local fights in the Bundesliga. St. Pauli haven't played in the top flight for years so the home fans are very happy to witness this derby again. Don't expect a wonderful game though. Both have good teams, but they have to fight in this match – not to concede. The two clubs from Hamburg will not have many chances to score because they are solid in defence. One goal will likely decide this hard fought match."
Tip:
Under 2 goals @
2.36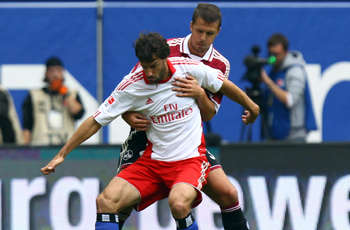 J.R. Eskilson, Goal.com USAMatch Odds:
Los Angeles Galaxy 1.47, Draw 3.99, D.C. United 5.48
"Last week, Galaxy showed glimpses of the team that had destroyed MLS during the first half of the season in their 3-1 dismantling of Columbus Crew. This week, they face the worst team in the league, D.C. United. Los Angeles are still playing for the Supporters' Shield (MLS league champion) with Real Salt Lake only three points behind; so a win is a must for the southern California side. The emphasis is on an early goal for the home side, as all of Los Angeles' wins this season have come with a first half strike. Look for the Galaxy to get on the scoreboard early and put this result out of the question before the break."
Tip:
LA Galaxy to win FIRST HALF @
1.95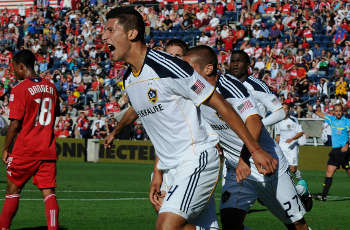 Peter Pedroncelli, Goal.com Africa EditorMatch Odds:
Heartland FC 1.75, Draw 3.50, JS Kabylie 4.10
"With just one last round of games to wrap up the mini-league stage of the Orange CAF Champions League, the identities of the four clubs for the semi-finals have been revealed, and this weekend the remaining games take place. Amongst the encounters taking place in the continent's premier club competition, JS Kabylie travel away to take on Heartland FC. In four of the five matches played thus far by JS Kabylie at this stage of the cup, the Algerians have been victorious by the scoreline of 1-0. In the other game against Al Ahly, the score was 1-1. So perhaps a smart bet would be to see a narrow victory for the Algerians, or few goals being scored in this match."
Tip:
Heartland FC 0-1 JS Kabylie @
6.0
Under 2.5 goals @
1.80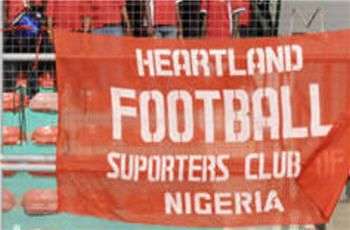 Place a bet now with Goal.com's official betting partner Titan Bet who are offering an exclusive bet £25 get £25 offer for Goal.com readers

.

Predictions and picks are informative and can't be guaranteed. Goal.com encourages all readers who bet to do so sensibly.