La Roja demolished Italy to re-write history and blast off 'boring' tag in spectacular fashion, but it was the players' female friends that caught the eye after the final whistle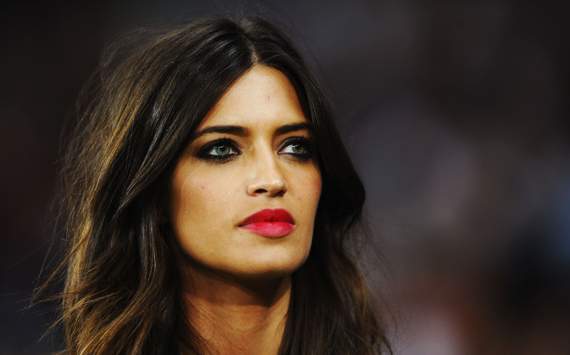 Playing for Spain must be hard, eh? You've just made history by retaining the European Championship and sandwiching the World Cup in-between, while also breaking numerous other records at the same time, and if that's not enough just take a look at what you go home to.
La
Roja
cruised to Euro 2012 success against Italy, toppling the
Azzurri
4-0 in the final. The scenes in Kiev after the match, from the Spanish side, were joyous as the team broke into celebration, along with the country's fans.
Anyway, as the players, and their families, took to the pitch in jubilation,
Goal.com
couldn't help but notice some very pleasing images, and we're not talking about Xabi Alonso's finely-cultivated beard either.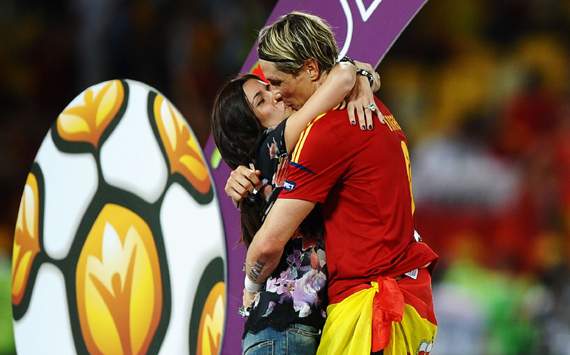 Who's for Nando's? | Olalla Dominguez thought 'Golden Boot' was a new footwear line
Fernando Torres has had his troubles finding the net with Chelsea, we all know about that, however he scored on the pitch on Sunday to pick up Uefa's Golden Boot award, while he is most definitely scoring off it too.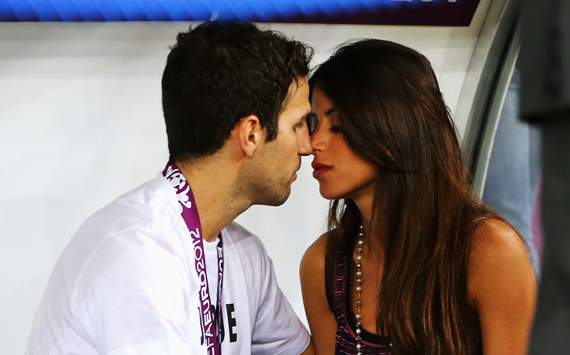 I'm a real boy | "You're not really fake are you? Because I like you the way you are"
Cesc 'false-nine' Fabregas netted the crucial winning penalty against Portugal to get Vicente del Bosque's men to the final, while he was quietly vital in the final despite not scoring, setting-up David Silva's opener. Here's the cheeky chappy sneaking off for a moment with Daniella Semaan.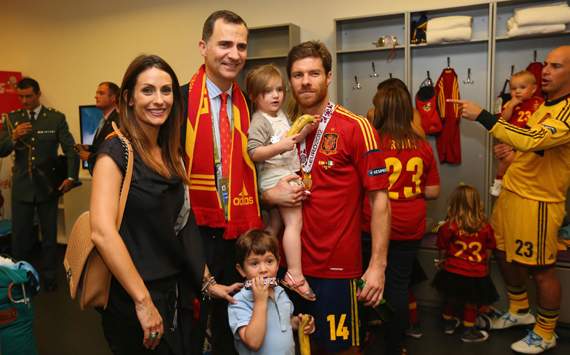 Royal welcome | Alonso makes his first move towards becoming king of Spain
Prince Felipe of Spain has been quoted in the aftermath of the triumph stating his belief that the national side are unbeatable. He was lucky enough to be introduced to Alonso's wife, Nagore Aranburu, and doesn't he look pleased about it?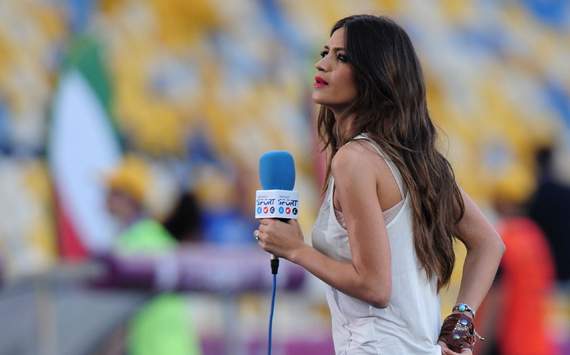 Safe hands | Spanish supporters can rest easy knowing their goalkeeper is being looked after
One of the main talking points on the field was the battle of the number one's. Iker Casillas v Gianluigi Buffon. Paella v pasta. Who wins? We don't know. But what Goal.com does know is that we'd love the Spanish keeper's other-half, Sara Carbonero, to be our number one.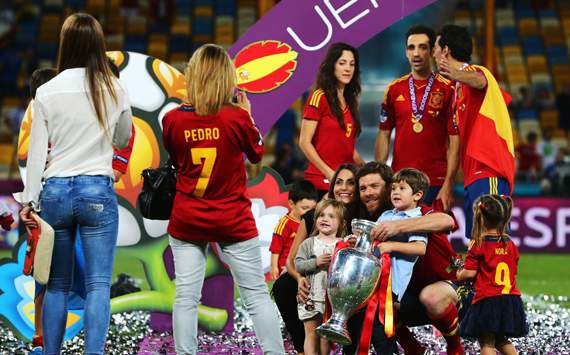 Say cheese | Alonso and others play happy families with the Euro kids' toy, I mean trophy
Finally, there has been a lot of controversy and disagreement over Spain's so-called 'tiki-taka' style of play. Many well respected footballing figures have said that
La Roja
bore them - a bold statement. This is a debate that may never be settled, but for now, let's all just sit back and congratulate Del Bosque's side for their footballing achievements and not in any way be jealous of other assets...