COMMENT
By Sam Lee
The Brazilians playing catenaccio, England stringing three passes together, Netherlands living up to expectations, Ireland playing good football in front of silent fans. These things never happen, but there are some events you can set your watches by.
Whether it is a World Cup or a European Championship, you can tick the following occurrences off your checklist as you progress through the summer. For future reference, Goal.com runs you through the inevitable events you can expect to see every couple of years.
| | | |
| --- | --- | --- |
| | Germany always lose to Italy | |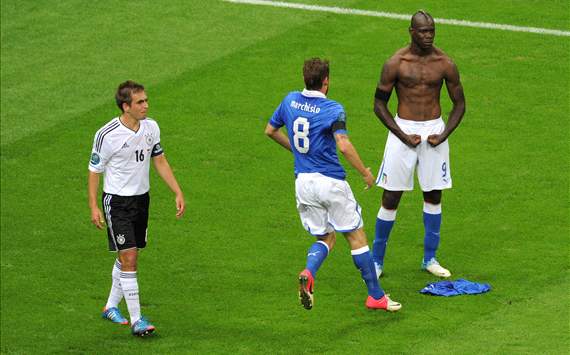 Germany may have a knack for making the semi-finals (at least) of major tournaments, but they will end up losing to Italy.
Whatever the Azzurri have over die Nationalelf, the rest of the world could do with finding out. From the 1970 World Cup's Partita del Secolo to last Thursday's last-four stroll, via Dortmund 2006, the Nazionale will always come out on top. The Germans may as well not bother.
| | | |
| --- | --- | --- |
| | Netherlands always self-destruct | |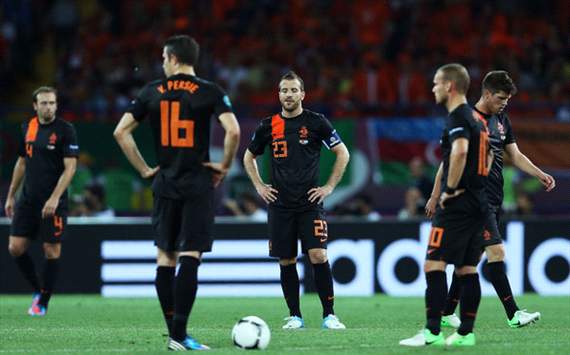 The swimming pool in 1974, strained race relations in 1996, whatever
that
was at Euro 2012. The Dutch never make it easy for themselves. In fact, it often blows up in their faces. Several generations of the finest footballers on the planet have come unstuck on the biggest stage because something always goes wrong*.
With the KNVB looking for a new coach following Bert van Marwijk's resignation, it is surely time for a universally popular, sympathetic, modest man to take the reins. Step forward, Johan Cruyff.
*They all hate each other.
| | | |
| --- | --- | --- |
| | England always lose on penalties | |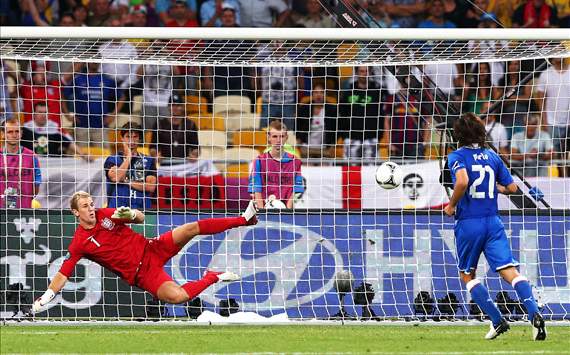 What more needs to be said? Eight penalty shoot-outs, one victory (almost incomprehensibly against Spain in 1996). Throw in the quarter-final stage and you have the perfect storm. At least the Three Lions used to make it look close over 120 minutes before shoot-out heartache, but this year they just dug in, grimly awaiting the inevitable. Like a date with Peter Stringfellow.
England's spot-kick confidence was low enough before some silky sod clipped a penalty past their loud-mouth keeper. What chance did they have then? At least the brass band cheered them up.
| | | |
| --- | --- | --- |
| | Ireland's fans are better than the players | |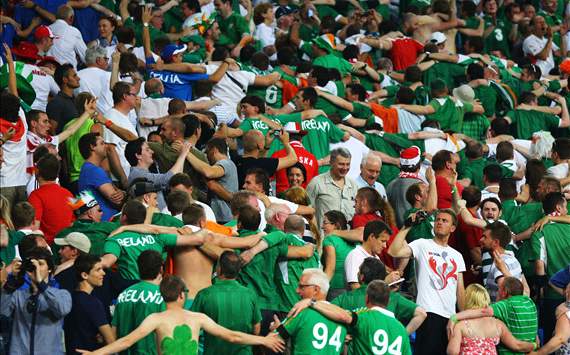 The Ireland team may not be very good, and they may be full of Scousers who can't even get in the England side, but their fans know how to have a good time.
The patronising punditry will always praise 'the lads' and their unshakeable singing. Apart from Roy Keane, that is. Now there's a man who knows what is best for his country.
| | | |
| --- | --- | --- |
| | Opening ceremonies are always rubbish | |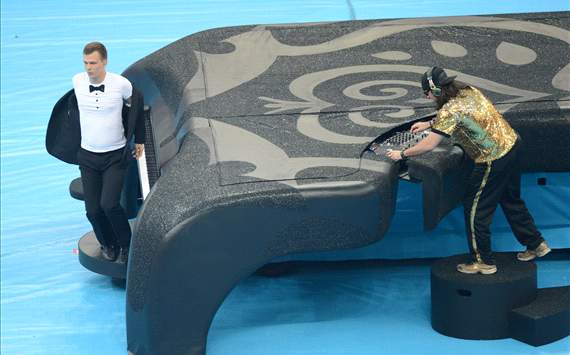 Before a ball is even kicked, you know you are in for some sort of farcical introduction. Never mind Diana Ross' penalty at USA '94, how about pianist Adam Gyorgy trying a bit of football free-styling while DJ Karmatronic drops some beats in his Gran's best bingo vest?
At least the powers that be cut the Euro 2012 ceremony down to 15 minutes, but they just had to ruin it somehow, didn't they?
| | | |
| --- | --- | --- |
| | You will always see attractive fans | |
Game a bit slow? Cut to the crowd and find an attractive lady! Exciting game? Cut to the crowd and find an attractive lady! Nervous game? Cut to the crowd and find an attractive lady!
This is absolutely guaranteed to happen at every tournament, and you have got to commend the cameramen on their fine work. Mind you, they will be exhausted by the end of the next World Cup. In Brazil.
| | | |
| --- | --- | --- |
| | An unknown will always break through | |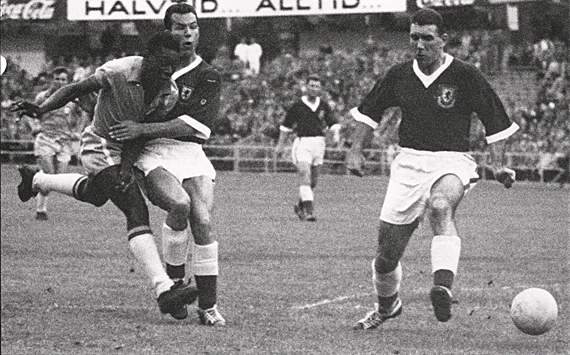 It was fine for a 17-year-old Pele at the first televised World Cup in 1958, but with so much live coverage and analysis readily available these days, it is becoming harder and harder for unknown talents to burst on to the scene at summer tournaments. But it can still happen.
At Euro 2012, a masterful player, previously unheard of, took the tournament by storm. You never know, he may even earn a move to the 'Best League in the World' on the back of his summer success. Just how he managed to slip through the net for so long remains a mystery, but a brave new hope has finally arrived. Ladies and gentlemen; Andrea Pirlo.