Martin del Palacio Langer

In Kiev


Follow on
ANALYSIS


Spain play for a place in history against Italy on Sunday. But up until now, save for half an hour against France, Vicente del Bosque's side have been unable to exhibit their finest football despite their unbeaten passage to the final of Euro 2012. Therefore, it is hardly surprising the coach is considering changes for the clash at Kiev's Olympic Stadium. Here, Goal.com takes a look at some of the tactical options available to the Salamanca-born trainer.
XAVI COULD START ON THE BENCH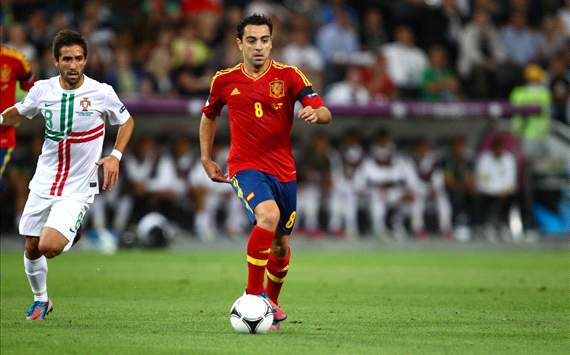 Situation: The Barcelona midfielder has been a cornerstone of this Spanish generation which has rewritten the history books. However, his contribution at this European Championship has been understated. So much so, in fact, that Del Bosque replaced him in the second half against Portugal when the result was still very much in doubt. That has led to speculation that the 32-year-old could start the Italy game on the bench, with Del Bosque taking the opportunity to field a mobile forward, such as Pedro.

Possibility: Despite all of the above, this seems unlikely to happen. Xavi's star burns brightly in this Spain squad and Del Bosque is known to place loyalty above everything. What seems more likely is that he is once again replaced in the second half, if Spain are unable to open up the Italian defence.
THE RETURN OF THE FALSE '9'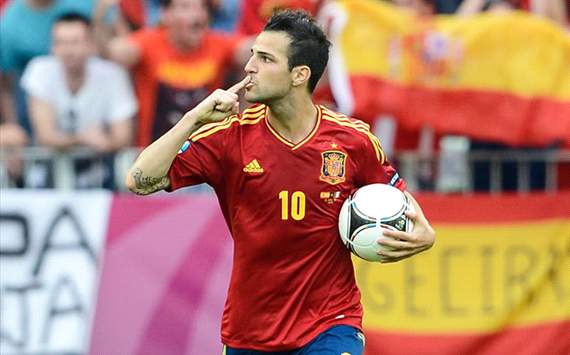 Situation: Del Bosque has experimented several times with his attack throughout this competition. He has used Fernando Torres, Alvaro Negredo and Cesc Fabregas in the central role up front, with all assuming very different functions. In the debut against Italy, he chose the Catalan and, although results were unimpressive, the Barcelona midfielder allowed Spain to keep hold of the possession against one of the teams that could cause most damage to La Roja, and also scored.

Possibility: Torres has not convinced, despite his two goals against Ireland. Negredo didn't show up against Portugal and Fernando Llorente simply can't get a game. So it would seem likely that Fabregas, who scored the winning penalty the quarter-final shoot-out against Italy in Euro 2008, will get another chance.


NAVAS TO OPEN UP THE PITCH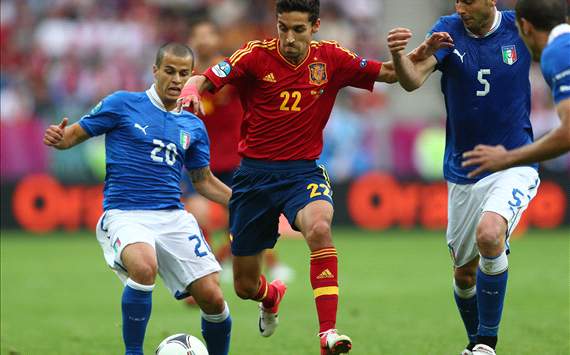 Situation: Spain have struggled to create chances. Despite his considerable talent, David Silva has been frequently frustrated by the sheer number of bodies packing the midfield and has been unable to consistently reproduce his brilliant club form. Spain have looked better when they have had two wingers on the field to exploit the full width of the pitch and, and, especially against Portugal, the entry of Jesus Navas has brought a significant improvement to La Roja's attacking play. The Sevilla winger also came on to score the crucial late goal which allowed Spain to beat Croatia in the group stages.

Possibility: This could be the great surprise from Del Bosque on Sunday. Although wingers work best when there is a true striker to provide for, against Portugal the plan came off in extra-time. Navas could therefore start in Kiev.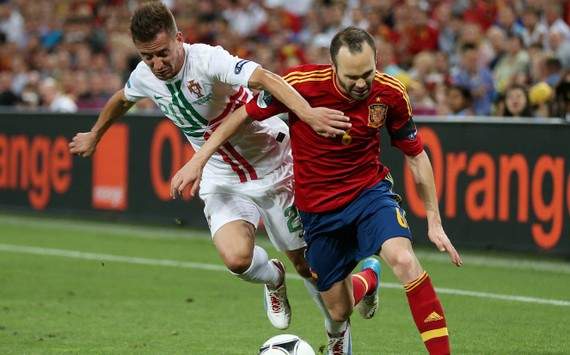 Situation: Andres Iniesta has been far and away Spain's best player at Euro 2012. The Albacete-born midfielder has popped up all over the pitch for La Roja and opened up spaces for his team-mates throughout the competition. However, Xavi's dip in form may see him drop into a deeper role to distribute the play in the absence of his club colleague.

Possibility:

Iniesta is an all-terrain midfielder, who covers a lot of ground and can adapt himself to the match in question. It is very possible he will be given no specific instruction from Del Bosque, instead focusing on what he understands is best for his team.
PEDRO AS A STARTER; NOT A SUPERSUB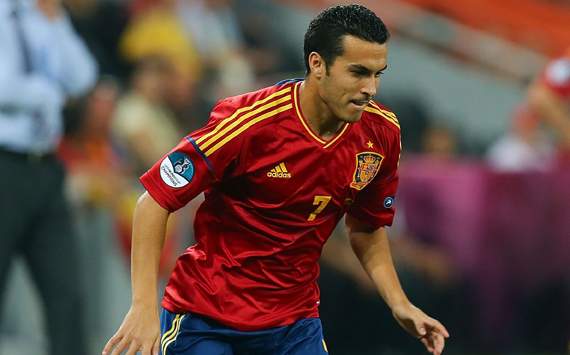 Situation: Navas has helped to open up the pitch, but perhaps the biggest impact from the bench has been made by Pedro. The Barcelona forward found his form at the best possible moment, and was decisive against France and crucial versus Portugal. Many are already calling for him to start on Sunday, with his pace and trickery seen as key to opening up the Italian defence, which is possibly - and usually - the Azzurri's weakest area. So will Del Bosque go for it by picking Pedro?

Possibility: Even though Pedro has the talent to make a difference over 90 minutes, Del Bosque usually uses him as a "secret weapon" from the bench. That said, the Barcelona winger did start the World Cup final and his coach claimed on Saturday that he would start with three forwards in this match. Pedro may well be one of them.