Harry Redknapp was delighted that England topped Group D but thinks the Three Lions are on course for a penalty shootout against Italy. He tells Betfair why Steven Gerrard is a key player and where he would put his money...
'England, Euro 2012 Group D winners' - sounds nice doesn't it?
We had a little bit of luck on our side last night, but we got the job done again, to make it two wins from three and top spot in our group.
And with the bonus of Sweden beating France, we've been handed a quarter-final against Italy rather than Spain, but let's not get ahead of ourselves, Sunday night is going to be tough and tight. I don't know about you, but I'm thinking penalties already!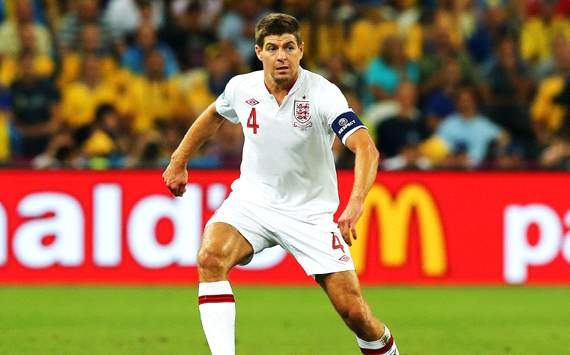 Gerrard key | Redknapp says the midfielder will need to be at his best against Italy
I see the Betfair markets are having a tough time splitting us and I'm in the same boat. This is a real 50/50 game for me, with both teams capable of cancelling each other out. I think it'll be low-scoring and a real nail-biter.
But before we get stuck into that, let's deal with the last match against Ukraine.
First things first, we didn't keep the ball particularly well against Ukraine and there were some sticky moments, particularly so early on, and of course that disallowed goal.
But there were enough positives for me, the biggest being the performance of Steven Gerrard. The Liverpool captain is one of the world's best, he can do everything and he showed us that last night. He is a true competitor, he attacks the ball and I think he's enjoying the responsibility of captaincy. He is the complete all-round footballer, he's got the lot and, most importantly, he plays for us!
Gerrard is having a superb tournament and is one of those players who gives you real belief in your team. That partnership with Scott Parker is key and they'll both have to be at their best against Italy.

 Everyone in Ukraine will be feeling pretty down after being on the wrong end of another bad call in a big tournament. The hosts did score an equaliser last night, but it seems there's always a moment like this when the Euros or World Cup comes round, and it's usually awarded against us.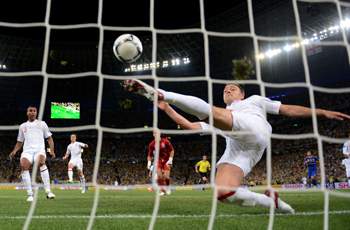 It's true that luck can play a major part in this game - Chelsea showed that in the Champions League
That's got plenty of people talking about luck and it's true that it can play a major part in this game - Chelsea showed that in the Champions League - but you can have all the luck in the world, and it'll be no good to you if you don't perform.
Ukraine should have been awarded a goal but let's not forget we were 1-0 up at the time. England had got themselves into a winning position and even with the equaliser we were still going through. Of course, Ukraine could have kicked on, but we will never know. I feel for them, but that's the game.
I'm really not worried about Wayne Rooney. He wasn't at his best, but he is a threat - he scored the only goal of the game, don't forget - and a true world-class talent. Don't worry, we'll see the best of him.
Unless we suffer a training ground injury or two, I can't see any changes for the Italy game. Roy has tinkered with the XI a little bit, with Alex Oxlade-Chamberlain and Andy Carroll each getting a run-out in the group games, but otherwise it's all been the same guys in there. James Milner has started all three with Theo Walcott making an impact as a sub and that'll be the same against Italy, I'm sure. Carroll and Walcott are scary players to bring in late on with that combination of power and pace. If we're trailing, Italy will fear them.
We know what England bring now. We're organised, hard-working, solid and strong. The defence is settled and the right and left-backs give us attacking options; Gerrard and Parker are a marvellous base and there's pace and trickery up top.
I don't think we'll see bundles of goals but the markets have got that one figured out. I'm swerving that.
One option that could reward is a back of John Terry or Joleon Lescott to score. We've seen how good England are from dead-ball deliveries and with Giorgio Chiellini missing a goal for either wouldn't surprise me.
I've said this'll be tough and tight and the half-time score of 0-0 and 1-1 are bets for me.
Finally, I've already mentioned penalties and at double figures for either team to win on spot kicks after extra time I've got to have a couple of quid on. They're a lottery so I'll be backing both teams. If England go out at least I'll take a profit with me!
For all your Euro 2012 betting tips, insight and the best odds, make sure you stick with Betfair.