By Sam Lee
Greece may have Angela Merkel breathing down their necks as they teeter on the brink of being forced out of the European currency, but they should be grateful that they have not had to deal with the likes of Vicente del Bosque and Cesare Prandelli in the European Championship.
That's because they, along with Slaven Bilic, helped put the Republic of Ireland to the sword and sentence them to the joint worst campaign in the history of the tournament.
Here,
Goal.com
looks at the other teams who may as well have stayed at home.
6. IRELAND




2012



One goal scored, nine conceded, no points. That is the stark reality facing the Boys in Green as they prepare to fly back to the Emerald Isle.
Hopes were high that Giovanni Trapattoni's men would be able to defend their way to the quarter-finals, but their leaky rearguard will probably be the worst of the group stages.
Seasoned performers like Damien Duff, Robbie Keane and Shay Given were poor throughout. Not to mention Paul Green.
5. BULGARIA




2004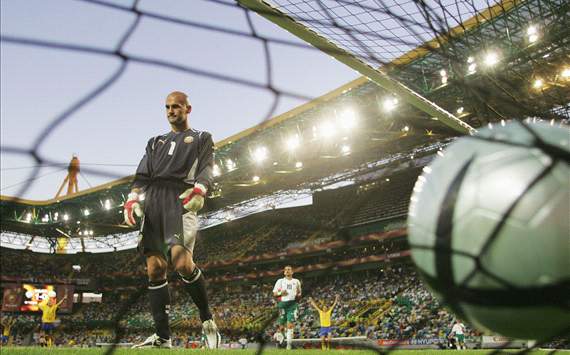 The writing was on the wall when two Henrik Larsson goals helped Sweden to a 5-0 hammering over Bulgaria in the opening game. Plamen Markov's side went on to lose 2-0 to Denmark, before conceding a late winner to go down 2-1 against a poor Italy side in their third and final group match.
They are one of the teams who sit alongside Ireland as the worst performers in the European Championship. Not surprisingly, Markov was sacked shortly after this dismal showing.
4. DENMARK




2000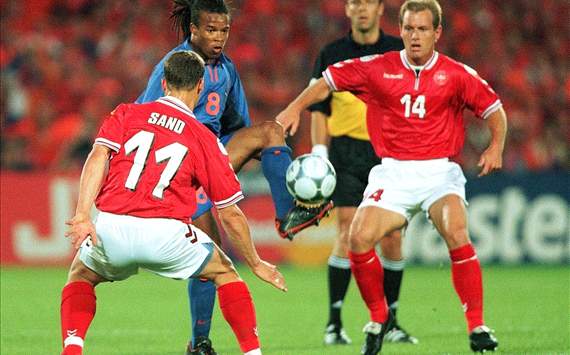 The desperate Danes did not score a single goal at Euro 2000, and were soundly beaten by France, Netherlands and the Czech Republic.
Bo Johansson was criticised for selecting too many injured or out-of-form players for the tournament, and even an aging Peter Schmeichel could not help. The Swedish coach stepped down after this embarrassment to be replaced by current boss Morten Olsen, who had a job on his hands to turn around this sorry bunch.
3. GERMANY




2000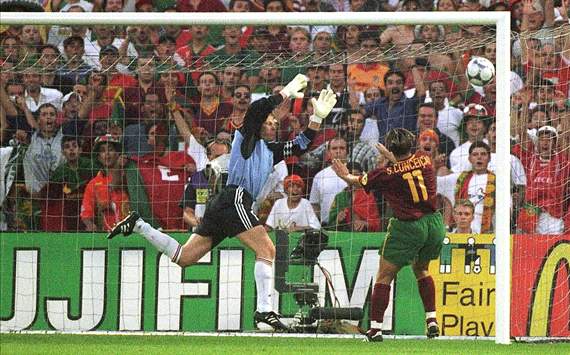 They may not have won a trophy since 1996, but it still seems strange to associate abject failing with the reliable Germans. But in Euro 2000 they were absolutely terrible.
Besides an opening draw with Romania, they actually lost to England (and did not even score) before being spanked 3-0 by a Portugal side who had already qualified for the next round and were resting their best players.
Coach Erich Ribbeck's two-year tenure was the worst managerial performance in the history of the German national side. He has not coached since.
2. ENGLAND




1988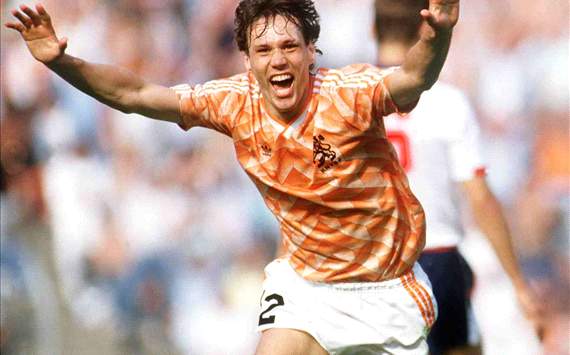 England are used to some shocking tournament performances, but they normally make it to the knock-out stages before pinning their woes on a scape goat. But not in 1988.
After Ray Houghton's famous header handed the Republic of Ireland a famous win, Bobby Robson's side went on to lose 3-1 to both Netherlands and the Soviet Union. To be fair, both teams went on to reach the final.
Even so, the Three Lions finished bottom of the group without a point to their name.
1. Yugoslavia




1984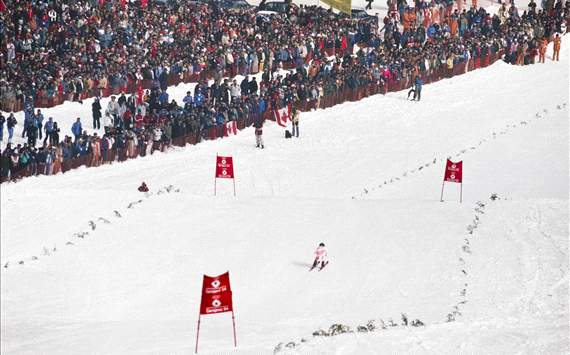 Yugoslavia hosted the Winter Olympics in 1984, but could only manage one silver medal in the giant slalom. And it was all downhill for their football team as well.
After being edged out 2-0 by Belgium in their opening game of Euro 84, they suffered a 5-0 beating at the hands of the majestic Danes of the mid-80s in their second game. They then put up a bit of a fight against the French, but this was Michel Platini's pomp, and the Juventus man bagged three of his nine tournament goals in a 3-2 win.
Todor Veselinovic's side finished bottom of their group, having conceded 10 goals.