Jens

Lehmann



Euro 2012 Columnist

Gomez has got the monkey off his back

Mario Gomez's emotional celebration after his great headed winner remains a symbolic image from the win against Portugal. With that goal he absolved himself of his group stage miss against Austria four years ago at the European Championship in Austria and Switzerland. That miss hung over his entire national team career, despite the fact that he scored against Austria, in Vienna, in qualifying for this tournament.
Nevertheless, he is still criticised by some experts because he does not run as much as his team-mates and instead prefers to score goals. One should understand that Germany's playing system is identical to that of Louis van Gaal at Bayern Munich, and therefore similar to Netherlands'. On Wednesday, the Dutch will essentially play against their own system. Some experts will now say that we will play a 4-5-1 system and they will play a 4-3-3 system. We have Thomas Muller and Lukas Podolski out wide and Gomez in the middle and the Dutch play Arjen Robben and Ibrahim Afellay out wide and Robin van Persie in the middle. The Dutch have a lot of possession and slow build-up play that speeds up on the wings. It is very reliable but also very predictable.
Gomez's role will be to give the game some depth and occupy two opposition players; he has to give his team-mates options whenever possible and stay on the shoulder of the last defender, or run at goal.
That is the principle behind Bayern's possession and also the German national team, regardless if it is Miroslav Klose or Gomez up front. One cannot compare the strikers, as they are required to make different moves. This is the most thankless role for Gomez (or Klose), because they are the only players who are always up against two opponents, and they must have a lot of patience.
The old foes will be more familiar than ever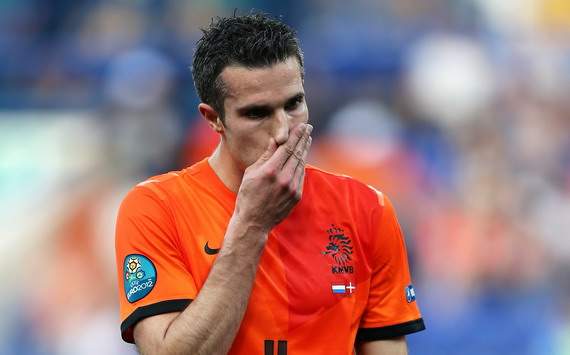 Van Persie needs better service from the likes of Robben

The Bayern players are now accustomed to the slower Dutch system that they also play with the national team. For example, I do not see the Bastian Schweinsteiger that likes to get forward and into the opponents' 18-yard box anymore. He usually has four or five more touches than he used to and now conducts the game from a deeper position in front of the defence. It is a slower but more stable game. His ability to collect the ball in the tightest of spaces and instigate attacks is limited in such a deep role because the path to goal is too long.
The build-up game at Bayern, played by Holger Badstuber, Philipp Lahm and even Jerome Boateng, is also reliable but should be quicker in order to take advantage of the opponent and not give them time to rest. I also miss Manuel Neuer's great throws that speed up the game; sometimes he has to force his team-mates to sprint forward so he can throw the ball to them easily.
Jogi Low shared my thoughts as he surprised everyone with the inclusion of the more vibrant Mats Hummels and Gomez instead of Per Mertesacker and Klose. Schweinsteiger was the only one of the 'injured' trio to start, and both of those 'new' players had a big influence in the win.
Germany have a need for speed

I can imagine that Low and Hansi Flick, despite the win, did not see the kind of performance from their team that they had expected. There was no rhythm, no speed and no precision in the passing game, and there was no quick interchanging either. What is most irritating is that the structure of the German game cannot be changed drastically with the given line-up.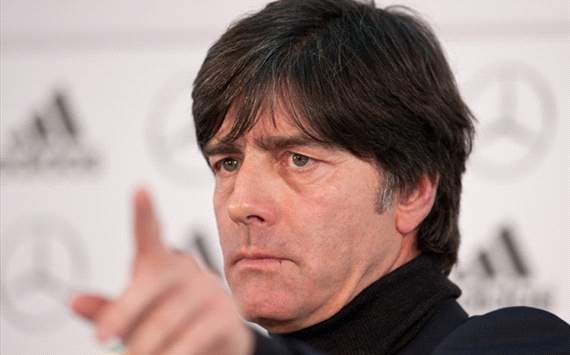 Germany's will to win makes me optimistic

Fortunately, there is Sami Khedira, who progressed tactically a lot at Real Madrid and did well against Portugal to move the game forward with the ball at his feet while staying solid defensively. As well as assisting the goal he did not give up any space in front of the defence.
I am also hopeful that Mesut Ozil will have the ability to speed up the game through the middle, something that the Dutch lack due to their style and personnel, given that they utilise Mark van Bommel and Nigel de Jong.
Up front we have Muller and Podolski, who are able to really accelerate the action with one or two touches. But these two are also reliant on passes from midfield to use their good runs and put them in dangerous positions in front of goal.
With two great saves at the end of the Portugal match, Neuer showed that he can stay concentrated throughout the game, and this gives the team a lot of security as a result.
For Netherlands, Van Persie has clearly become their number one striker and is also, due to his threat in front of goal, the most complete striker in Europe. He does well to bring players like Robben and Afellay into the game but so far has not received the same service in return; Robben could have done better to lay the ball off instead of shooting and hitting the post.
The pressure on Van Persie is immense with his team needing to win against us. So far he has more than met those expectations in England. He has the ability, with his great technique, to create chances for himself, which is why Bert van Marwijk probably prefers him ahead of Klaas-Jan Huntelaar.

Germany's will to win, and the aforementioned qualities we possess, makes me optimistic for the coming game. My prediction remains: whoever survives this group, holds a good chance of making the final.
Szczesny suffered for showing no patience
As for another of my former team-mates - Poland's Wojciech Szczesny - whom I played with in my last year at Arsenal, displayed no patience when he committed the error for Greece's goal in the 1-1 opening day draw.
He wanted to prevent a goal himself and did not look at his team-mates or opponents when he came for the ball. Like many young goalkeepers he has to learn to anticipate the play before it happens, to co-exist with the defenders in front of him and to organise them so that they can act as a unit.

His sending off when he conceded the penalty was too harsh though - these rules should be changed immediately.
Jens Lehmann is a former Germany international, who was a figurehead in Arsenal's 'Invincibles' campaign where he was an ever-present during the club's unbeaten 2003-04 Premier League season. He also holds the record for the most consecutive clean sheets in the Champions League after going 10 games in Europe without conceding a goal.