Jimmy Floyd Hasselbaink

Euro 2012 Columnist

Most black players have suffered some kind of racist abuse when they have played in Europe - in the Uefa Cup, Champions League and internationals. I speak out of experience. It is not nice.
I don't remember where it happened to me. Or when. I just blanked the moments out. You are only human and it hurts. It is quite a difficult thing to accept. For somebody to abuse you just because you have a different skin colour to them is painful. We are in 2012 and this is not acceptable.
But I disagree with Mark van Bommel that the Holland players should ask the referee to take them off the field if there is a repeat of what happened at their training session on Thursday.
GULLIT ON RACISM Gullit hopes racism was one off

You cannot walk off the pitch. It would be the wrong thing to do. That is what the racists want and why they are chanting abuse. While walking off is quite tempting you have to be professional. If you walk off you are letting them win. The only thing you can do is play as well as possible and try to block it out.
It is really sad that a big tournament is being played in Poland and Ukraine and certain players are being abused just for their skin colour. We have come so far in the football world but still racism has not been resolved.
Theo Walcott's family have decided not to travel because they might be abused. They can't even watch their son play in one of the biggest tournaments a professional player can be involved in. Only a World Cup is higher than a European Championship.
What I don't understand is why Uefa has put the tournament in countries where there has been a racism problem for a while. I know Uefa is run by older guys and I don't know if they really understand how it feels to be racially abused because obviously it is not a priority for them to resolve. It is not just something that has occurred this week. It has been happening for a while.
HOLLAND MUST WIN AGAINST DENMARK TO BE A CONTENDER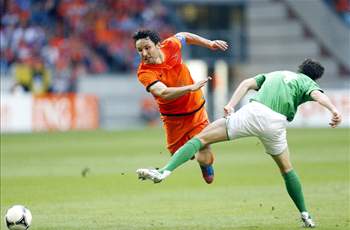 This Holland team is more solid than the ones I played in. We had more flair with players like Dennis Bergkamp and Edgar Davids but this one is more of a team and that is why they will go further than previous Holland sides.
Obviously, the group they are in is the hardest in the tournament. The Germany game is going to be a final of its own. Denmark is not going to be easy in the opening match, either. It is a must-win game. If you have to chase three points against Germany or Portugal it's very hard. You don't want to be chasing the game against the Germans.
Defensively, I think Holland is one of the weakest in the competition. That is why they have to play with Van Bommel and Nigel De Jong in front of the back four as the defence needs the protection.
If they do that, Holland have a good chance. They have enough creative players who can win matches so, if they keep clean sheets, they can do well. In a way Holland only want to score perfect goals. They don't score ugly goals. That might be a downfall at times.
I would start with Robin van Persie down the middle with Wesley Sneijder behind him, Arjen Robben on the right and either Ibrahim Afellay or Dirk Kuyt on the left. I like Klaas-Jan Huntelaar a lot but Van Persie has had a magnificent season. He is so confident at the moment and has been injury-free for a whole season for the first time. You would have to give him the nod.
FERNANDO TORRES WILL BE THE GOLDEN BOY
I fancy Fernando Torres to win the Golden Boot. He looks very sharp and finished the season strongly with Chelsea.
It's between him and Fernando Llorente to play up front for Spain. I would go with Torres as he can stretch defences and gives the team something different that no-one else can provide.
David Villa is out, which will help Torres. He is now the main man and I have a feeling he will do quite well and come through as the tournament's top scorer.
WELBECK IS GREAT BUT ENGLAND WILL STRUGGLE
I think England will get out of their group but I can't see them getting past the quarter-final stage.
Unfortunately there have been a lot of injuries and they are missing a lot of important players. It is going to be hard for them.
GOALCAST | Our new debate show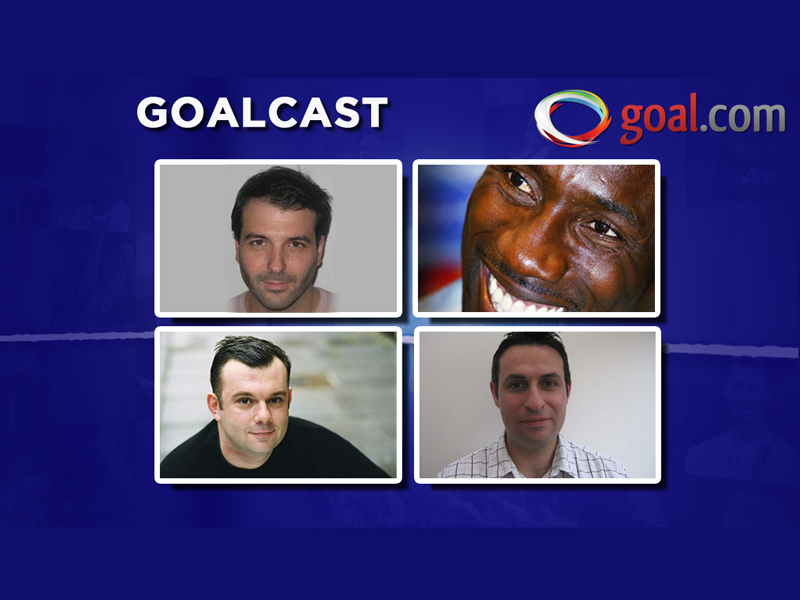 Click on the image to watch on our official
YouTube channel!
On the other hand, the expectation is a lot lower than it has been previously, which might help the players. It might also help them that they have an Englishman in charge, who understands their mentality.
In terms of England's strikers, I am a big fan of both Andy Carroll and Danny Welbeck. Carroll has so much potential, while Welbeck has done so well this year with Manchester United.
After coming back from the loan spell at Sunderland, he has been really impressive and one thing that has struck me is that he is not shy of wanting to work.
Jimmy Floyd Hasselbaink is a former Netherlands international who sits 10th in the Premier League all-time top scorer chart with 127 goals following spells with Leeds United, Middlesbrough and, most notably, Chelsea.