The issue of racism is dominating the early headlines at Euro 2012 after the Dutch national team were exposed to racist chants during their open training session
Mark van Bommel
told
NIS
regarding the racist chants which emanated from the stand of the Stadium Reymana in Krakow where the
Netherlands
held an open training session.
"We will also not accept it if one of our players is confronted with jungle sounds during the European Championship matches. If these sounds are heard again we will point it out to the referee and ask him to intervene."
The language is clear from the captain of Oranje, but is his view shared by the KNVB and Uefa? The Dutch football association have not asked Uefa to conduct an investigation into the racist chants.
In that respect it seems that the KNVB wishes to remain silent on the subject, but if the captain of the national team demands such an investigation, should the association support him?
"You should definitely do something about it, either as a team or as the KNVB," said Margaret Maris of RADAR, a Dutch organisation dedicated to fighting racism. The organisation also serves as a contact point in cases of racism and discrimination.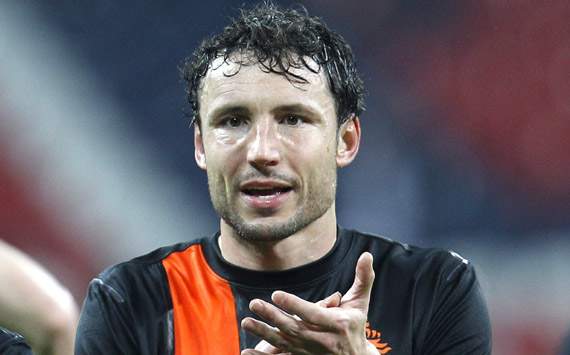 Kick it out | Van Bommel will not tolerate racist chants
"All the cameras are out and the subject will get a lot of attention. Then you need to make a statement. The KNVB therefore must stand behind the leader on this matter."
Uefa has already responded to the incident insisting the chants mainly came from fans of Wisla Krakow, who were not happy with the fact that Krakow is not a host city during the Championships.
Like a bartender 'hiding in the kitchen' during a fight, Uefa is dancing around this sensitive subject. Uefa president Michel Platini has already announced that referees at the European Championship have the power to abandon a game if there are any signs of racism or discrimination coming from the stands. But now that it is already happening in training sessions, however, Uefa are looking the other way.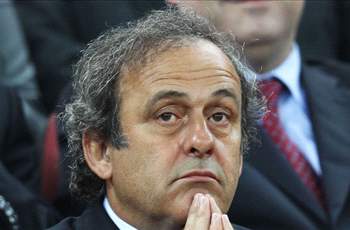 "Like a bartender hiding in the kitchen during a fight, Uefa is dancing around this sensitive subject"
"The guidelines for referees should be clearer. The final decision is in their hands," says Maris.
"If all goes well, a referee will assess the situation and possibly make a decision. Let's hope that this will not be necessary and that it remains very peaceful."
According to Maris there are as of yet no reports about the subject in Poland and Ukraine, which they expected.
"Of course, you expect that if you hold a tournament in a country where the struggle is against something which is different in the Netherlands. It is still not perfect in our country, but compared to Poland and Ukraine, we are a lot further ahead."
RADAR is not going to sit still when they receive reports of racism and discrimination during the European Championship.
"We do not expect much from the players themselves, but fans can always reach us when such incidents occur," added Maris.
"It is quite possible that if we receive many reports we will pass them on to the KNVB and UEFA. If it turns out to be really serious, should action not be taken?
"In any case we will follow the European Championship with great attention, but let's just hope it all stays friendly in the stands."