DONETSK, UKRAINE


Population: 975,959
(Metro: 2,009,700)
Motto:

"Possibility is proved by work"
Welcome to Donetsk for Euro 2012
Home of Shakhtar Donetsk and location for group games, a quarter-final and a semi-final, there is more than a hint of the UK here, thanks to Welsh links and being twinned with Sheffield.
Local History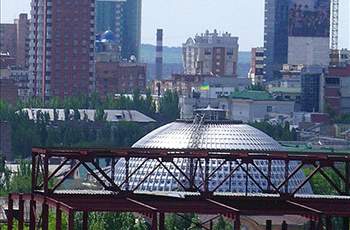 Got a bit of a Welsh vibe from Donetsk? That could be because the city was founded by a man from the valleys called Tom Hughes and its original name Yuzovka was chosen as "Yuz" is the Ukrainian translation of Hughes. So now you know.
The city changed name again in 1921 under Communist rule to the subtle Stalin, before being dubbed Donetsk in 1961 during the de-Stalination of the place, taking its name instead from the pretty river Donets.
Famous For...
Steel! Stalin is also the Russian word for steel and it is what Mr Hughes (shown below in statue form) first introduced to the city all those years ago. Unsurprising then, that Donetsk is twinned with Sheffield, the UK's steel hub.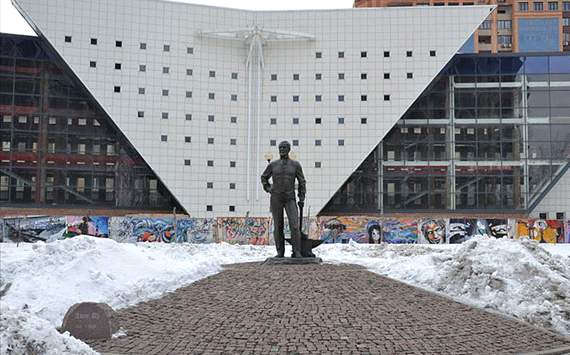 Places To Stay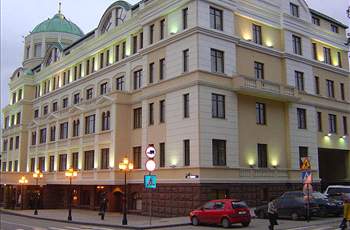 Donbass Hotel (right):
Located close to the Donbass Arena for easy football enjoyment, this 5-star hotel has multilingual staff, complimentary breakfast and basically everything you'd want for a luxurious stay in Donetsk.


Hotel Prague:
Also right in the city centre, this place has a mini-bar in each room and a casino downstairs so let's he honest; why would you leave? Only 19 rooms so pre-booking is advised.


John Hughes:
For those with a bit of cash to splash why not try the hotel named after the city's founder. Sadly it doesn't have a Welsh theme but does have wi-fi and all your mod cons.
Places To Visit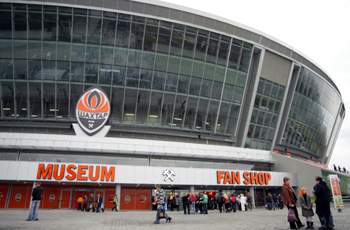 Sheffield Park:
Named after the city it is twinned with, Sheffield Park is a beautiful area alongside the river Kalmius. Hugely romantic so if you're bringing your loved one, this is a great place to go in the evening to dissect the football you've just watched.


Train Museum:
Like trains? You're in luck! There are 25 rare old units of train cars in this museum, the oldest of them 1898 General Voroshilov's interior-car. Also another 2,000 exhibits for all your train fun needs.


Donbass Arena (right):
Obviously you'll be heading to the Donbass Arena if you're in town, which was finished in 2009 at a cost of $400 and has a recreational park surrounding it.
Did You Know?
Architect Pavel Vigdergauz was given the Government award of the USSR for his designs for many of the buildings in Donestsk in 1978.
Famous Face from Donetsk

Human rights activist Natan Sharansky has been an important figure in the absorption of the Soviet Jews into Israeli society. Denied access to Israel because the Soviets thought he would divulge important information and then imprisoned for 13 years on suspicion of spying for the USA, Sharansky since set up the Zionist Forum and was a member of Ariel Sharon's party.