KIEV, UKRAINE


Population: 2,797,553
(Metro: 3,648,000)
Motto: None

Welcome to Kiev for Euro 2012
Ukraine's capital and the host for the final of Euro 2012, this is where most football fans are likely to end up next summer. It is also the poitical hub of the country and where anyone who's anyone in the Ukraine resides.
Local History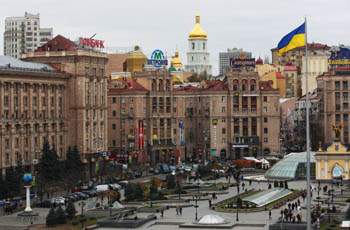 Another eastern European city that has flourished since the end of communist rule 20 years ago, having previously been under Russian and Grand Duchy of Lithuania rule - as well as a few spells of independence.
In 1569 the city was absorbed into the Polish-Lithuanian Commonwealth and in 1654 it was liberated from that Commonwealth by the Cossack, Hetman Bohdan Khmelnytsky, who then promptly signed the city over to Russia. This action continues to be a sore point for Ukrainian nationalists, so whatever you do don't mention it.
Famous For...
Having very few English speakers in the city. This is one time when your Russian & Ukrainian phrasebooks will come in handy. People won't be offended if you do talk the tongue of the motherland, but a few words here and there in the local dialect will get you far.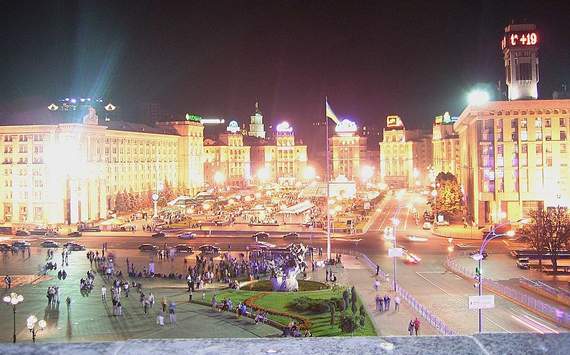 Places To Stay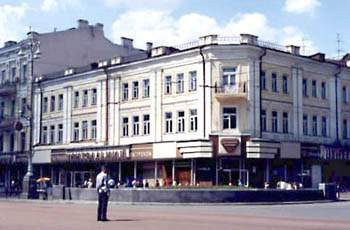 City Centre Hostel:
Perfect place if you are strapped for cash, it is also the
first and only ECO friendly hostel in Ukraine. They also arrange tours to places like the
Top Secret Nuclear Soviet rocket base and AK47 gun shooting tours - perfect for MI5 spies looking for a getaway.


President Hotel:
A
4-star hotel situated close to the city centre in a cultural and historical quiet green area of Kiev. With your choice of either the fitness centre, leisure centre or health club so you can stay trim.


Opera Hotel:
Owned by Rinat Akhmetov, Ukraine's wealthiest billionaire, and o
pened in 2006, the Opera Hotel is your swanky option.

Places To Visit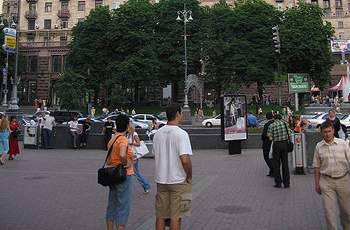 Khreschatyk Street (right):
Looking for some entertainment? Head here for daytime stolling and nighttime drinking. Often closed to traffic on weekends and full of entertainers and all sorts of crazy people.


Hydropark:
Miles and miles of clean beaches. It also has a huge open air gym, dozens of food and drink outlets, a bungee jump thing, beach volley courts, waterski shire, wakeboarding. Phew!


Obolon beer:
Like beer? Of course you do! Then head to the northern region of the city called Obolon - it's where one of the Ukraine's most famous products is made; Obolon beer. It is good quality, but be warned many are stronger than the average lager.
Did You Know?
Thousands of protestors took to Independence Square in Kiev in 2004 to rally against alleged rigged presidential elections, which were later revoked. It is known as the Orange Revolution - participants choosing the colour as a non-violent way of protesting.
Famous Face from Kiev

Actress Milla Jovovich was born in Kiev and has graced the silver screen in such films as The Fifth Element, Dazed and Confused and the Resident Evil adaptations. She has also tried her hand at singing, modelling and fashion designing. Busy!